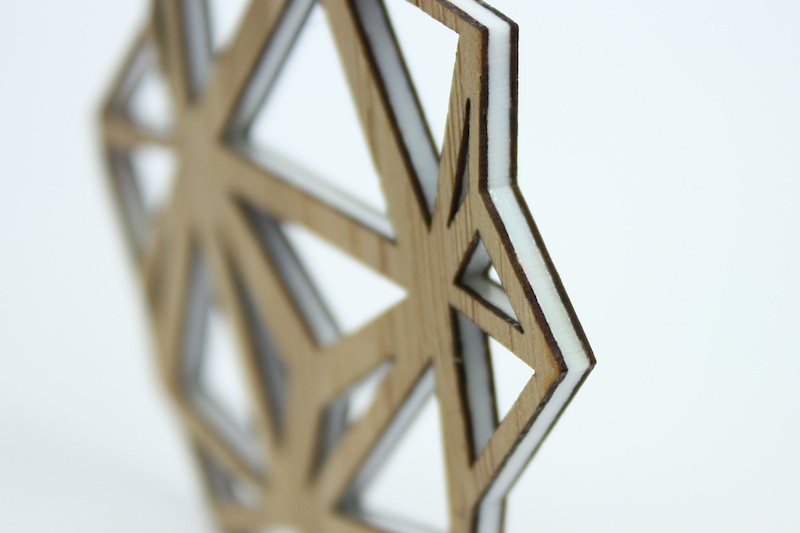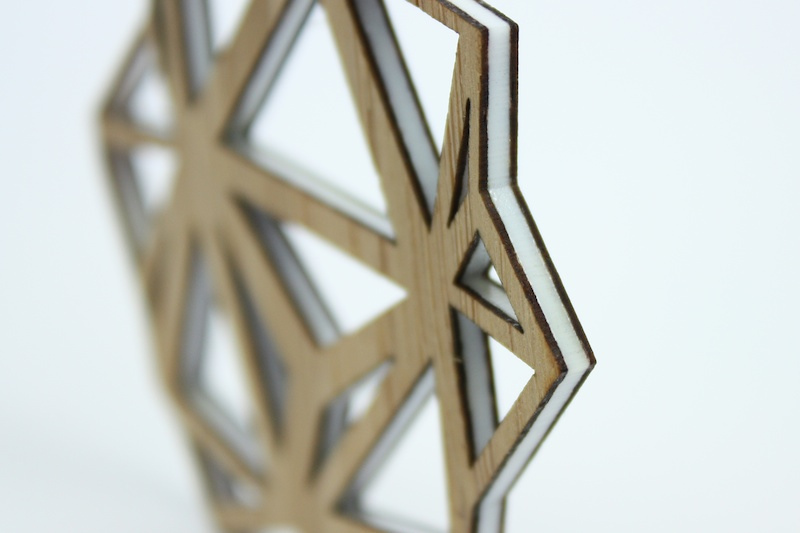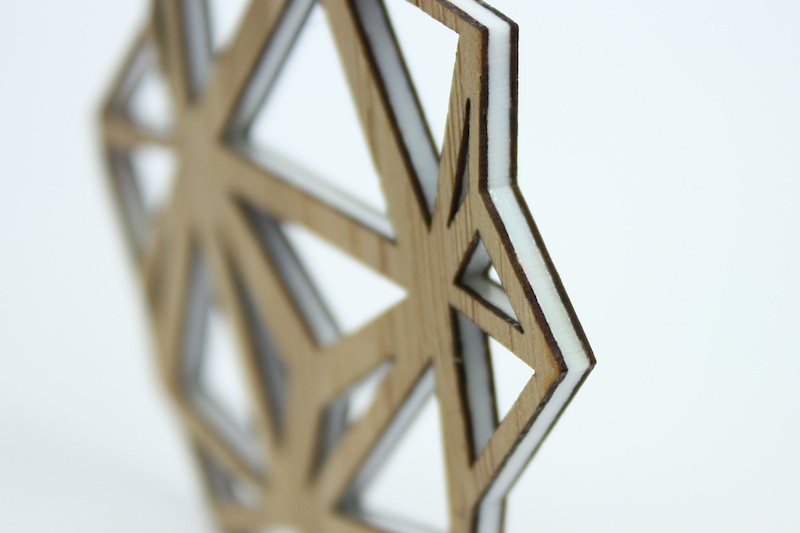 The Laser Cutter Roundup — A Weekly Dose Of Laser-Cut Love: #10
Hey, Sam here again, collecting this week's post from The Laser Cutter!
Above is a laser cut acrylic and bamboo veneer ear ring from LeeMo.
A Guide To The World Of Arduino
Everything you need to know about Arduino.
And here is another work (a giant tessellated rabbit) from Andrew F. Scott along with David Markus, Tamela Sicay-Perrow and Mason Pfau from [FabLab]_Scad.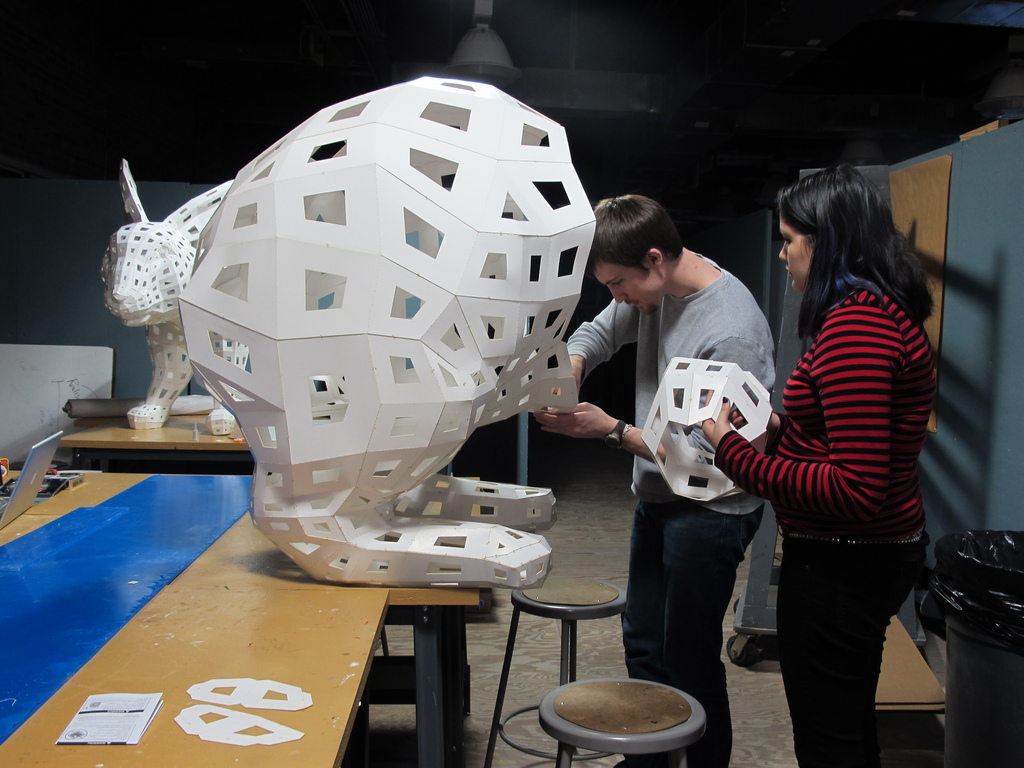 This geology inspired wine rack is from Brandon Barber at LaserLabStudio.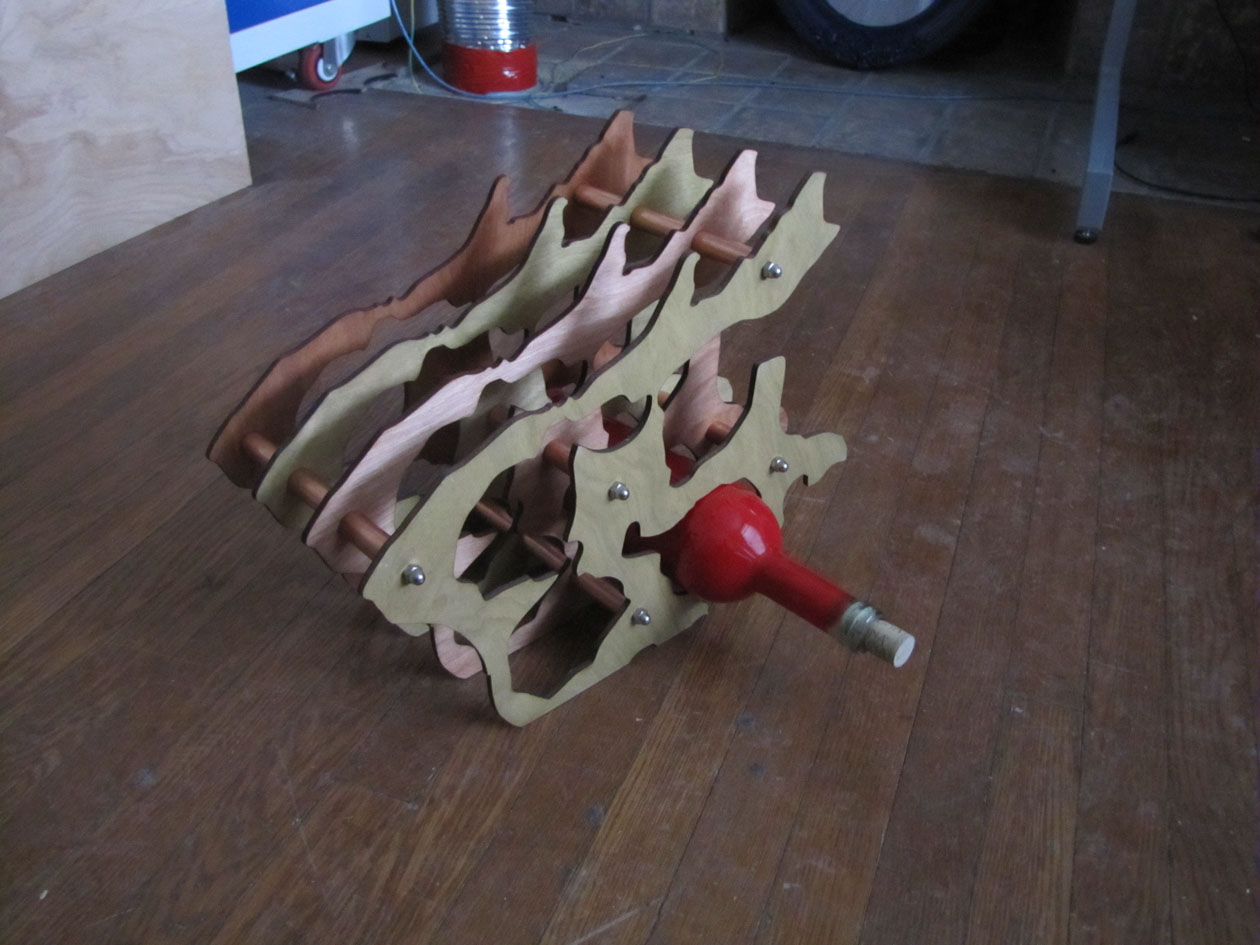 Check out this laser cut plywood picture frame from Alyssa Zukas.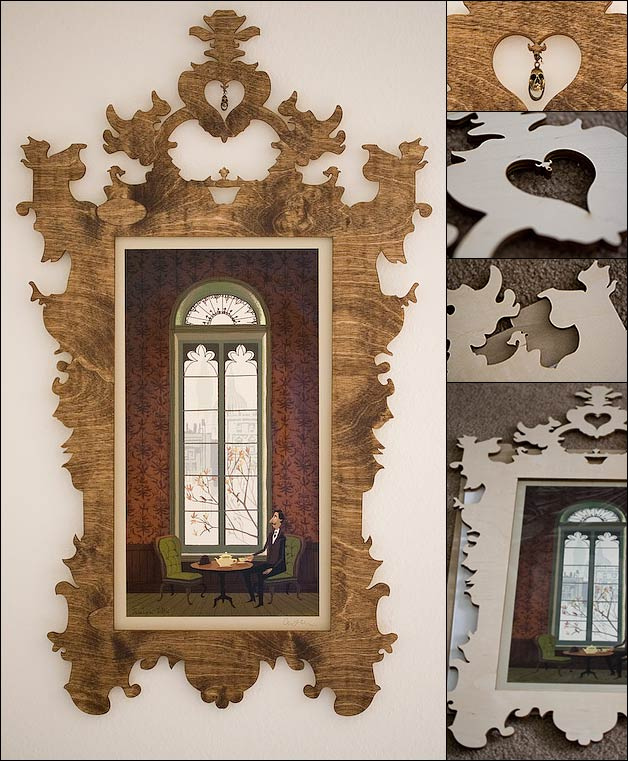 This amazing set of stairs, with laser cut stringers (the dark zig-zag), is from Arden Architectural Staircases.