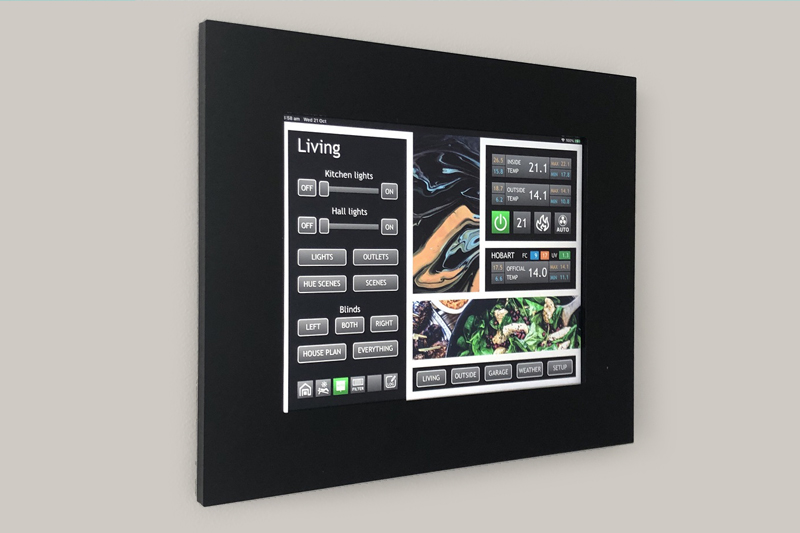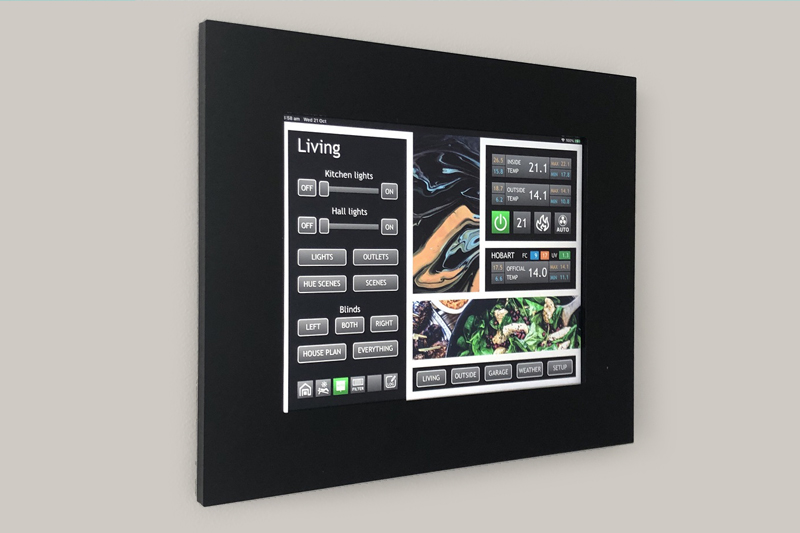 How Vivisys Is Making Home Automation Easier
When it comes to home automation and the incorporation of IoT, smart-home tech sales are growing exponentially. In 2020, the smart homes market was valued at $79.13 billion, according to data from Modor Intelligence. By 2026, it is expected to reach $313.95 billion and register a compound annual growth rate of 25.3% over the forecast period (2021 – 2026).
While homeowners and small business are investing to integrate tech into their properties, these systems often have poor UX. Have you ever attempted to automatically water your lawn by programing an irrigation system, which requires pressing a nonsensical series of up, down, enter and save buttons? Yeah, it ends up being easier to manually turn on the sprinklers for 15 minutes and set your phone timer to alert when to turn them off.
Furthermore, if multiple systems are installed, chances are every one is proprietary—each with their own unique programing requirements. There's got to be a better way to not only manage all the systems but also have a way to eliminate multiple control panels that junk up a wall.
The folks at Vivisys, an Australian-based company founded to bring ease-of-use and smart automation to home and small business electrical systems, agree.
"Many purchasers of integrated automation systems receive systems that are fully electronically controlled but less convenient than regular wall switches," says Philip Jones. "Furthermore, they lack any smart automation features. It seems the more extensive the systems, the less comprehensible and convenient they become. Drawing on our career experience in engineering, electronics and computing, we set about fixing this."
Philip and his team build systems that deliver integrated building automation and connected home technology that control air conditioning, security and irrigation systems as well as monitor power consumption, temperature and weather. And they do it all through a single iPad mounted to a wall via a custom frame—keeping things functional and aesthetically pleasing.
Manufacturing Considerations
One of the unique features of the Vivisys platform is how the tech is installed. "We manufacture beautiful frames to allow an iPad or iPad mini to mount easily on a customer's wall," Philip explains. "Our designs are sleek and have no visible openings, fixings or screw holes to detract from their elegance and simplicity. As a bonus, they are really easy to install."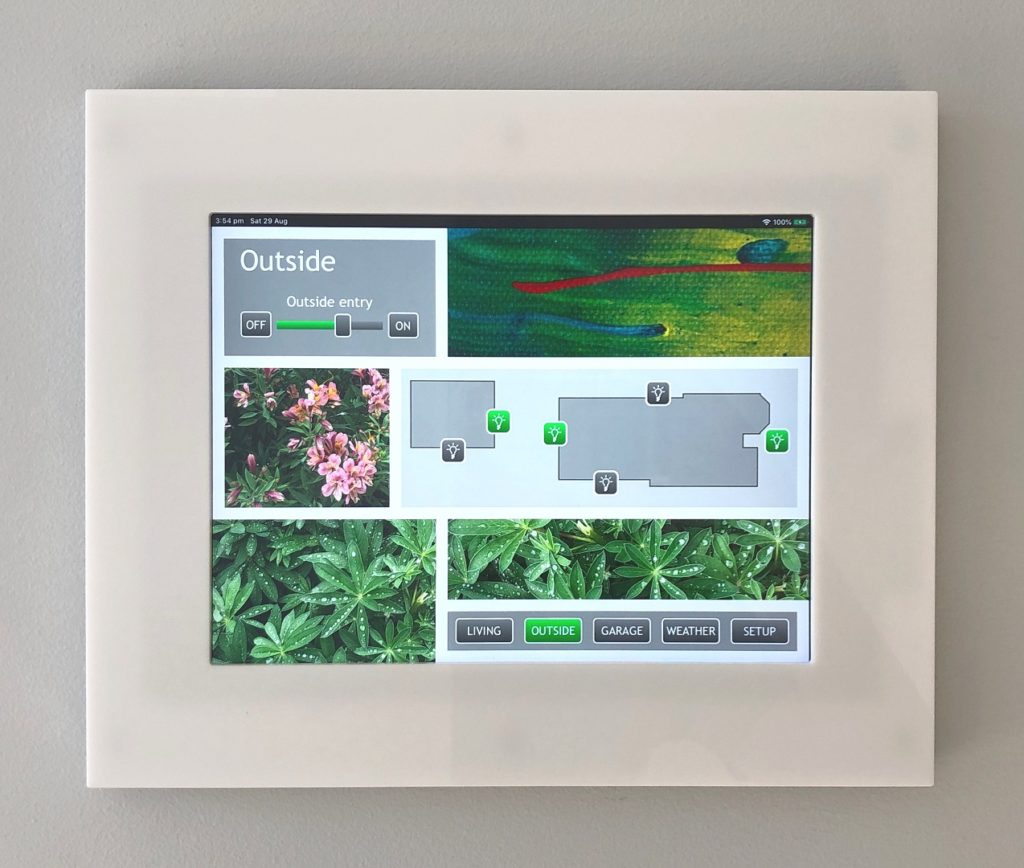 Before finalizing the current design, Philip and his team had several considerations as they determined how to manufacture the frames:
Problem: Mounting An iPad To The Wall In An Attractive Way
Vivisys customers want a home automation control panel that blends in nicely with the surroundings while capturing their personality. "Most wall mounted iPad frames look just as described: A frame that obviously holds an iPad on the wall," Philip says. "We were looking for something that hides the iPad, per se. We'd have been happy to simply buy existing iPad wall frames for our projects, but weren't happy with what we saw on the market."
Solution: Design An Aesthetically Pleasing Custom Frame
Since off-the-shelf products weren't a fit for Vivisys' vision, Philip began designing a custom frame that better aligned with customer needs and the company's brand image.
"The challenge was to find a nice way to put the iPad on the wall, without it looking like an iPad on the wall," he says. "Our innovative step was the decision to hide the iPad bezel and thus the home button. Suddenly we had a beautiful display within a nice frame."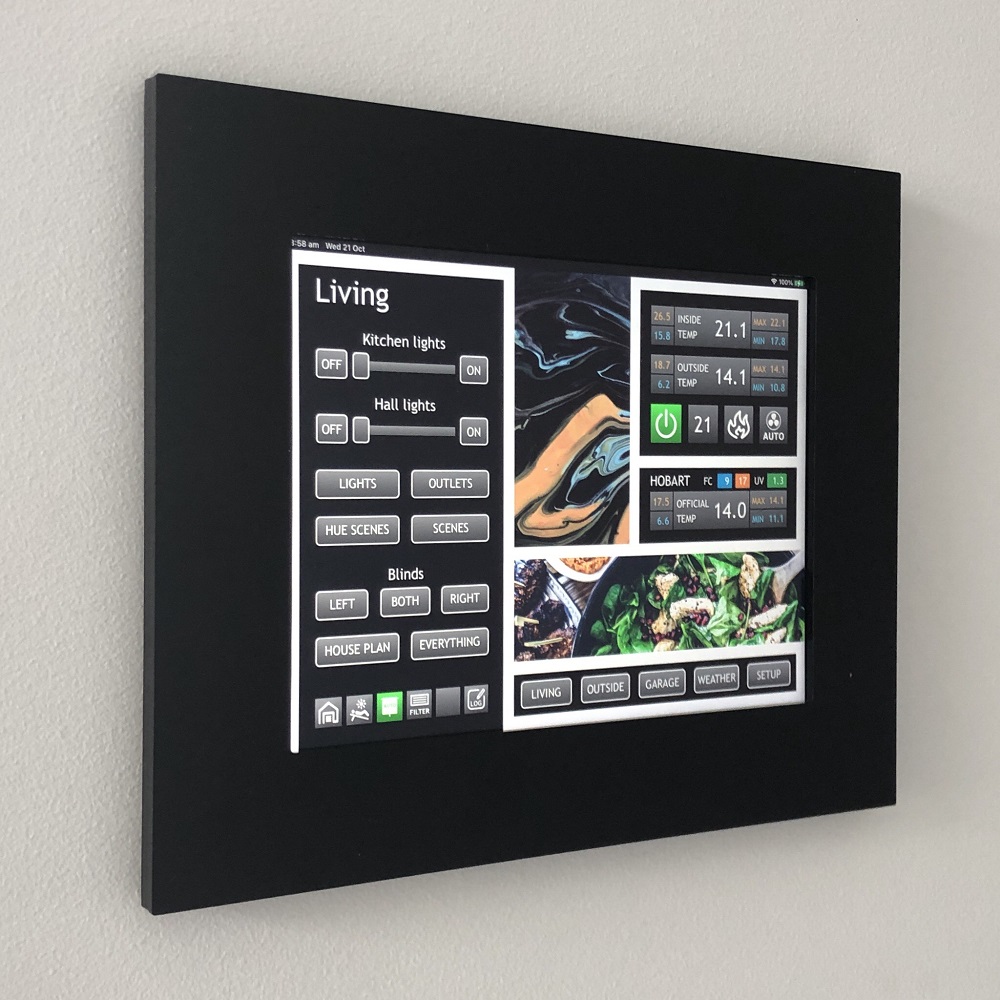 Problem: Creating A Design That Wasn't Too Bulky And Could Be Easily Installed
iPads themselves are pretty thin, and keeping a streamlined profile is important, especially if the Vivisys frame is being installed in close proximity to other control panels such as the thermostat for air conditioning and heat. Cutting drywall for installation wasn't an option.
Solution: Using A Thin Yet Strong Material
Choosing thin yet strong materials was key. "The frames are thin, at just 12 mm (iPad mini – 4th and 5th Gen models) and 13.5 mm (iPad – 7th, 8th and 9th Gen models) from the front surface to the wall. Thus, they don't require a recess to be cut into the wall."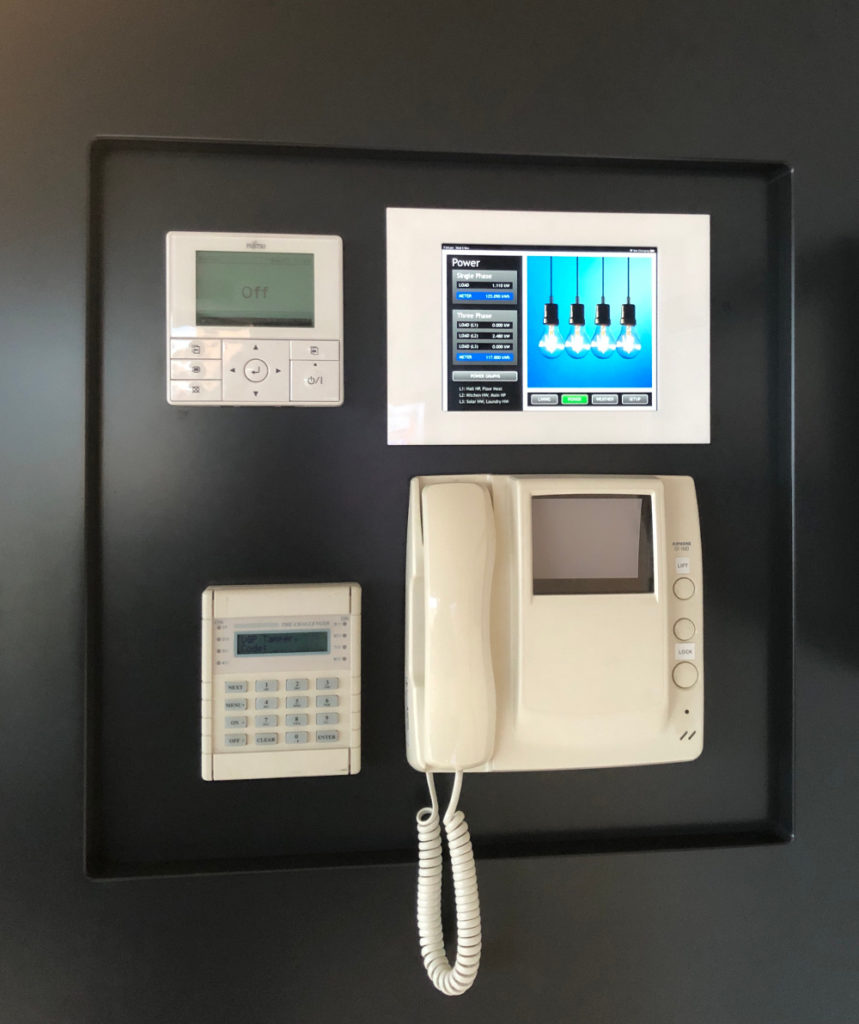 Problem: Determining The Right Material For Function And Appearance
Once the design was created, what material would be the best option to provide the strength required for wall mounting as well as the look customers wanted?
"The iPad screen is reflective. We wanted the material for the frame to be highly reflective too to give a nice balance to the overall product appearance," Philip says. "We considered cut, beveled and polished opaque colored glass as a material choice, but cost and minimum order quantities meant this wasn't viable."
Solution: Choosing Laser Cut Acrylic
When mounting the iPad to the wall, Philip wanted it to blend in with any other switch plates visible in the home, thus keeping a cohesive aesthetic for the property owner.
"Commonly used simple switch plates are usually either white or black," Philip says. "Taking this as well as a reflective material requirement into consideration, glossy acrylic became the perfect choice. Then once we settled on acrylic, laser cutting was the obvious choice for manufacturing."
The standard model has a either a black or white front frame with a black edge-recessed mounting plate. Vivisys offers additional custom colors for homeowners who want to make a bolder statement.
The collage below shows the finished frame in white from the front and back plus the rear wall plate and side view.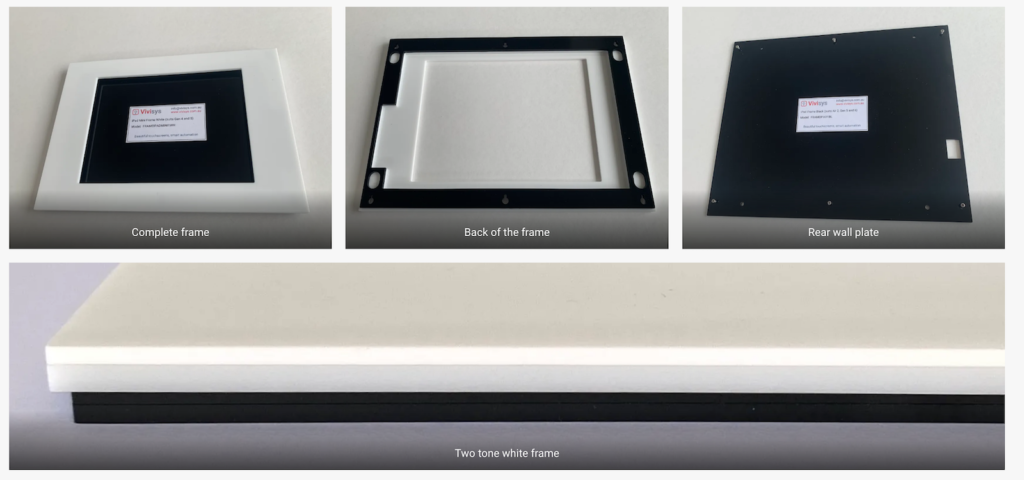 Working With Ponoko
Like many other Ponoko customers, Philip found us via web search. "Our desire to produce high quality touchscreens for building automation systems led us to Ponoko," he says. "I was most impressed by the instant quoting aspect of the Ponoko website, and along with some incentives to place an initial order, there really was nothing to lose by giving Ponoko a try. We're so pleased we did."
Typically, engineers go through a prototyping phase prior to laser cutting the final product. But Philip had a different experience.
"I'd like to say that we went through a number of product development iterations together, as that is the norm for product development," he says. "However, the first design worked perfectly, the parts were made beautifully and the design has remained unchanged to this day!"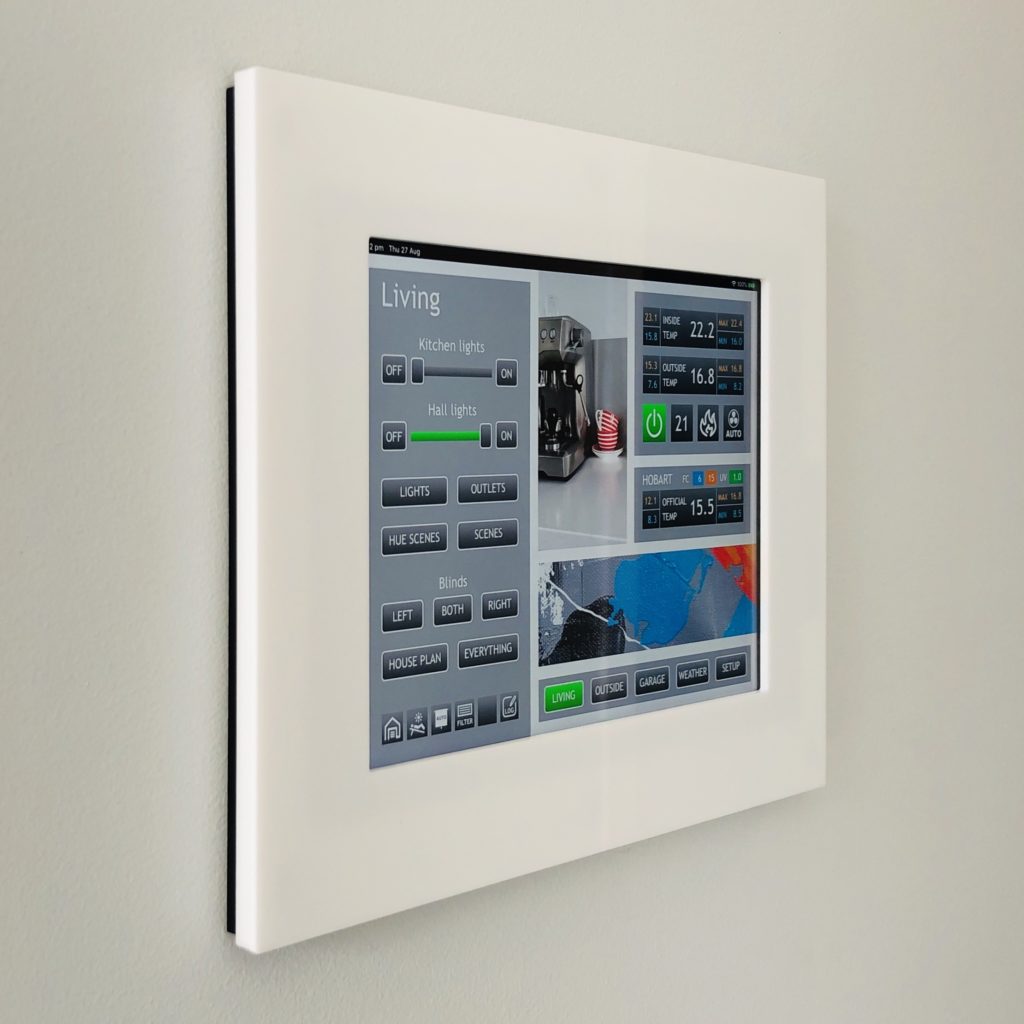 "The whole process is really easy," he continues. "No special software is needed, there's great support for product design using open-source software (e.g. Inkscape) and online ordering is very straightforward and reassuring (after placing the order, I felt confident I would receive what I was expecting). The barrier to trying is low. Just give it a go, and be thrilled with the results."
Building Simple And Elegant Solutions
Life is hard enough without having to hassle with technology. By streamlining the automation interface to operate via an iPad, Vivisys is able to deliver the ease and convenience customers need. Surrounding the iPad in a subtle frame that creates a finished look without drawing undue attention is the aesthetic customers want.
Incorporating the tech naturally into the surroundings is a simple, yet elegant, solution to integrating IoT into the daily lives of the people it supports. Isn't simple often the best solution?
Want to learn more about what Vivisys has to offer? Check them out at https://vivisys.com.au/
Inspired by what the Vivisys team has designed and want to start laser cutting for your next project?
Here's how:
1. Upload files to Ponoko to get an instant quote for making and shipping them to you today.
2. Make just 1—or 10,000!