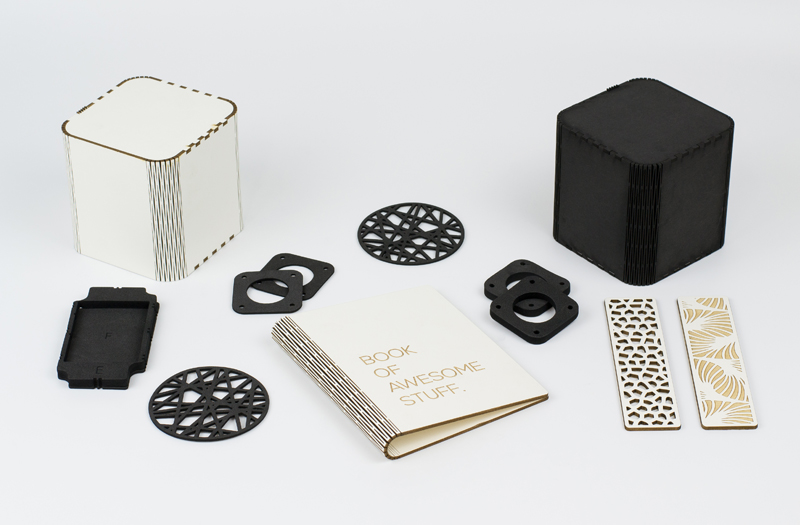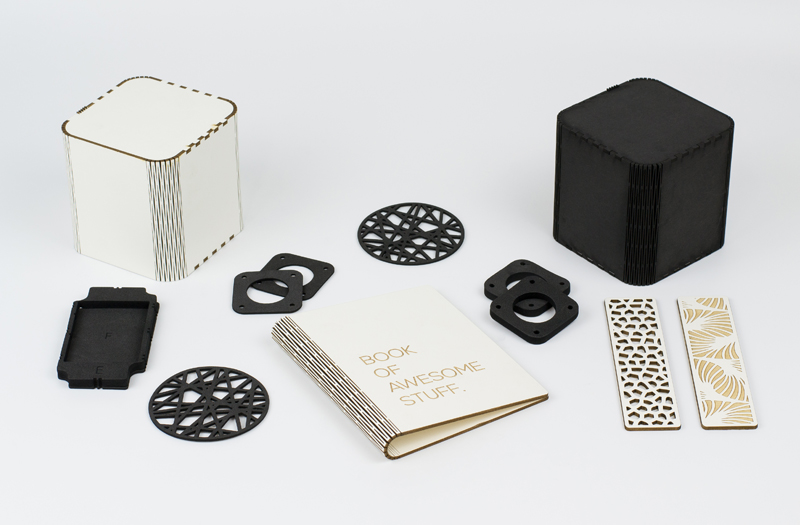 The Latest Additions To The USA Catalog Harmonize Form And Function
"Ebony and ivory live together in perfect harmony." While the Paul McCartney and Stevie Wonder duet was talking about the piano keyboard and race relations, our choice of materials to debut this month in the USA catalog isn't quite that deep. We just like the simplicity of an achromatic color palette. These neutral colors are universal, classic, strong and powerful—all attributes that help create successful products.
Say hello to ivory and black matboard and EVA foam and see how these neutrals can harmonize form and function in your next laser cutter project.
Design Inspiration: What You Can Make With Ivory And Black Matboard, EVA Foam
How do these three new materials stack up when making real laser cut products? To find out, we got busy designing. Check out these ideas to get your creative juices flowing.
Ivory And Black Matboard
Twice as thick as the colored matboard materials we introduced back in 2017, this ivory and black matboard is 2.7mm thick with an eight-ply core (more ply = more strength). Made from 100% alpha-cellulose fibers, these boards are both acid-free and lignin-free.
Since this matboard is more substantial, it works well when slotting pieces together to create prototypes, models or display stands like this one.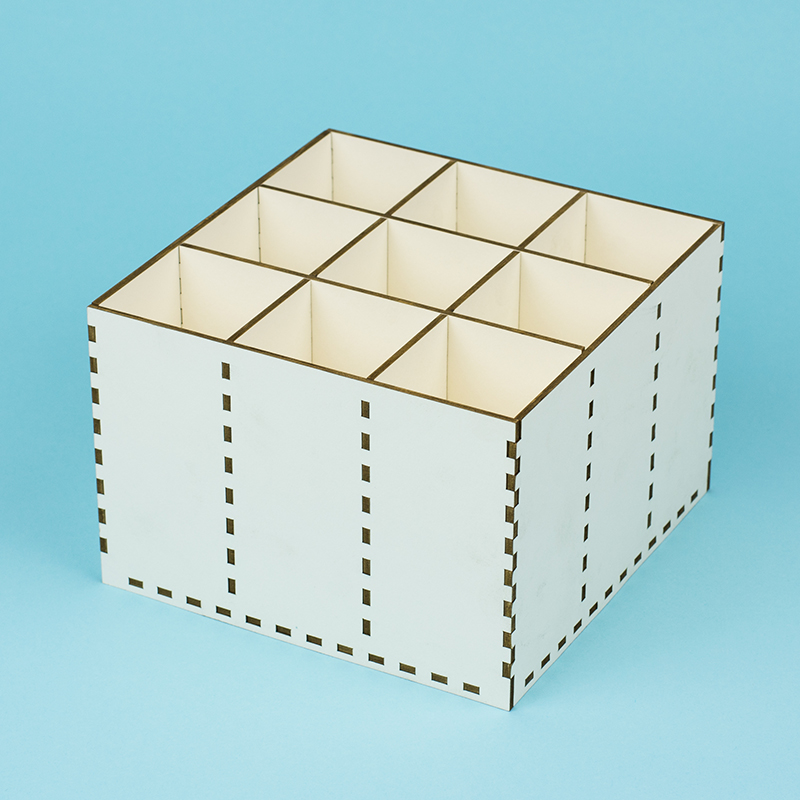 You know we love a good example of a living hinge. Combine this with an electronics project box and you've got a winner in terms of form and function.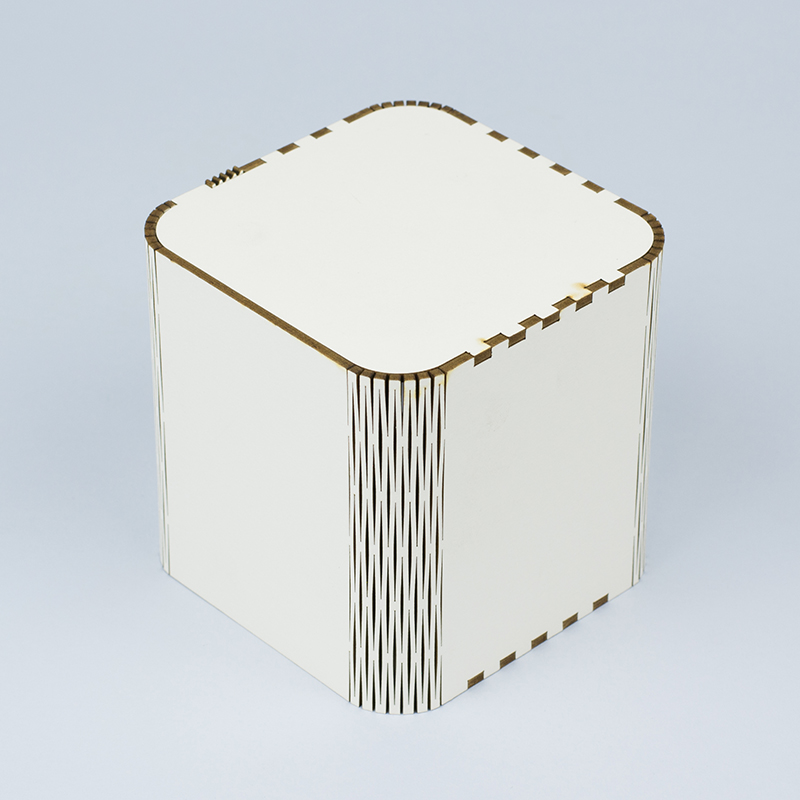 In contrast, here's the same box in black. You can see its back surface is black (unlike our thinner matboard materials, which have a white backing). For display products, black will show less marking than ivory, so it may be an optimal choice depending on your application.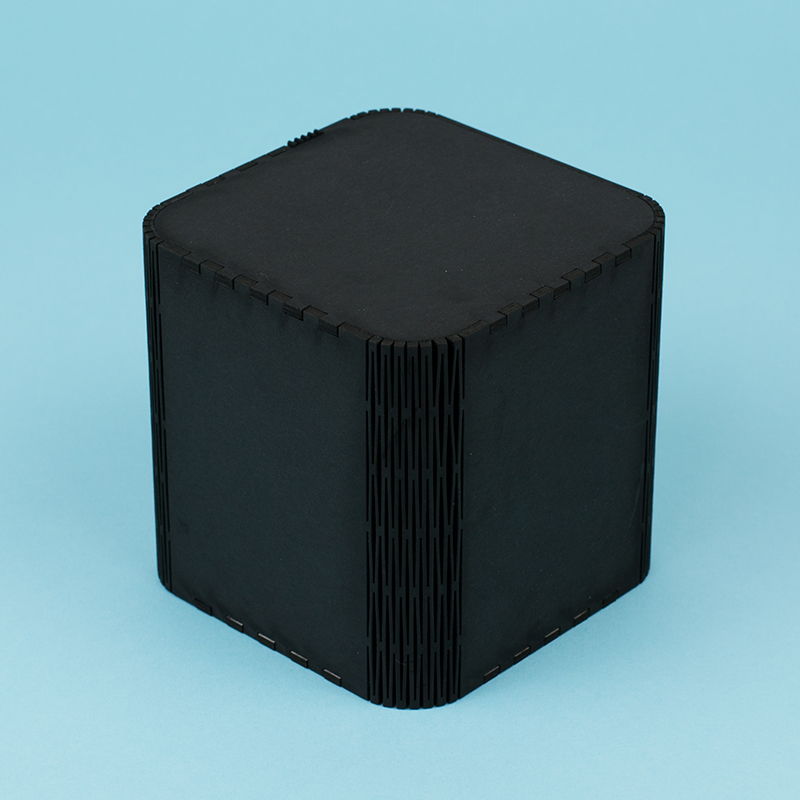 If your product idea includes laser engraving, the ivory has a much higher contrast than black. So if you have an artistic design or branding element that must be seen, then ivory is preferable.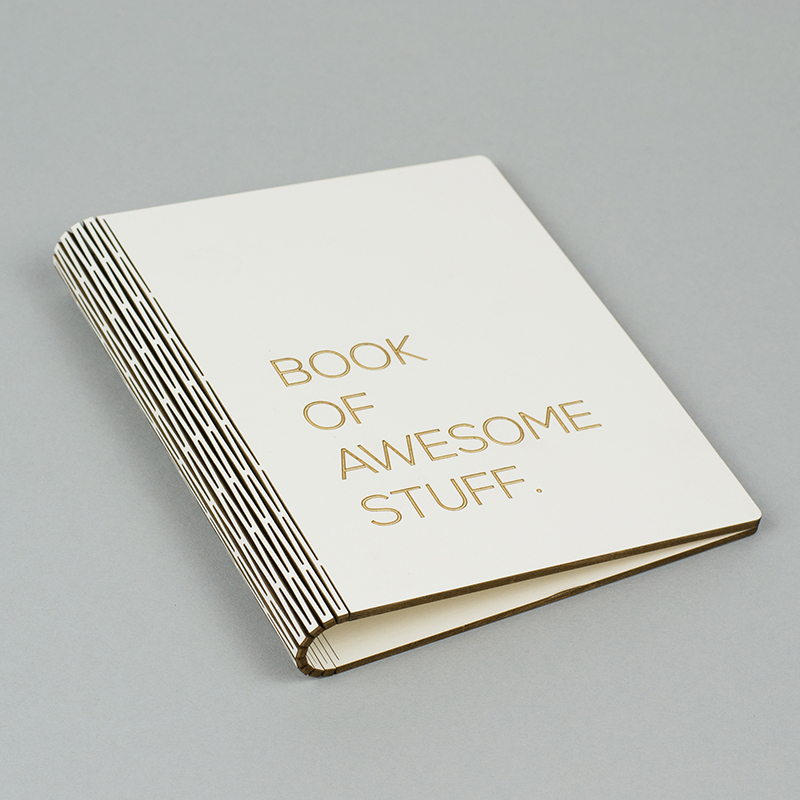 On the other hand, if you're going for a subtle, tone-on-tone effect, the black matboard has a sleek sophistication with understated appeal.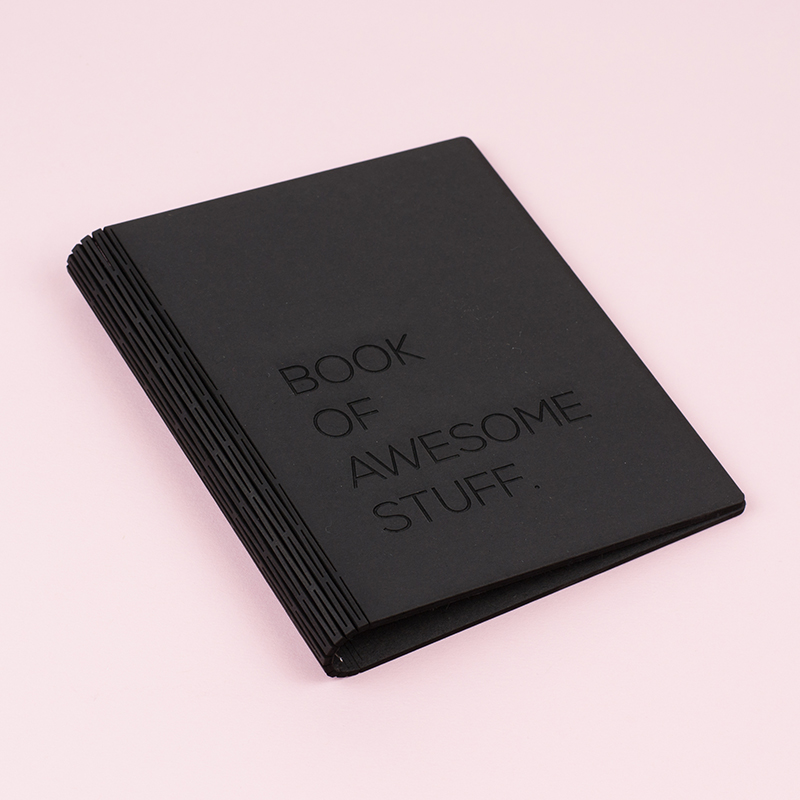 Matboard is also a great choice when making bookmarks because it not only looks amazing when laser cut (left) but also when line engraved (center) and area engraved (right).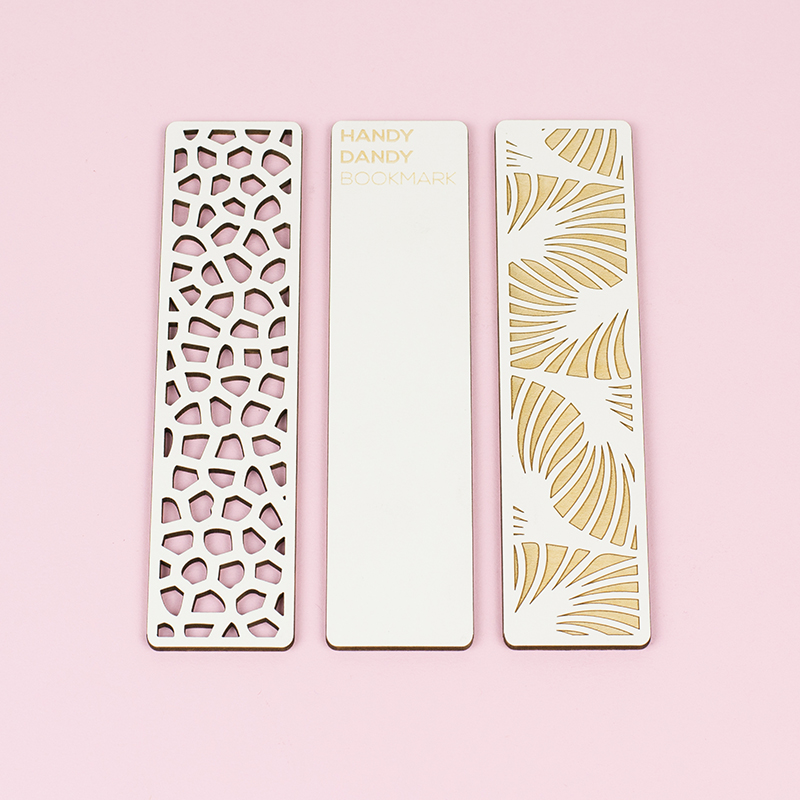 If you're feeling inventive with this ivory matbord, find all the details here.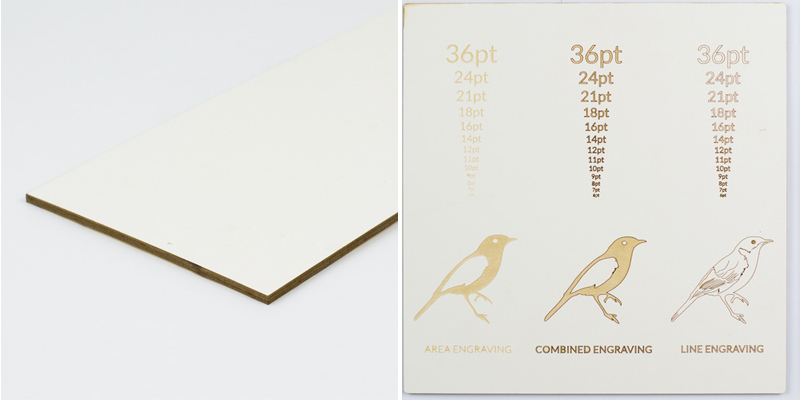 If black matboard has you dreaming of boldly going where no maker has gone before, then get all the details here.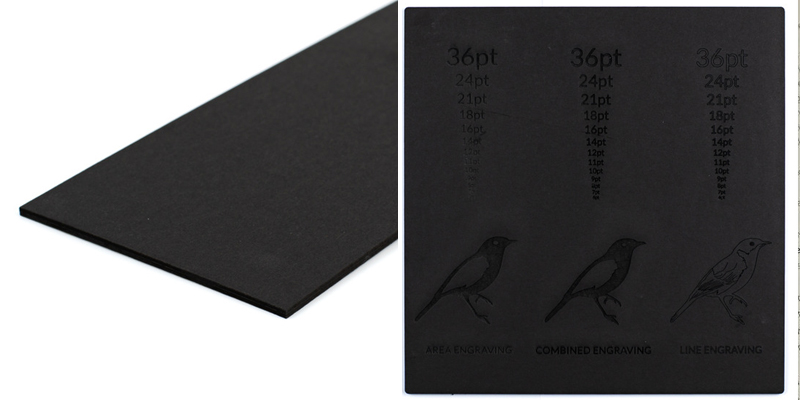 Maker Tips: Due to the thickness and ply core of both the ivory and black matboard, the surface layer will tear when folded so use a dashed cutting line to control the fold line. Additionally, small, light pieces can shift or get sucked into extraction during cutting, so provisions need to be made for this at the design stage.
The ivory matboard only has a protective paper applied prior to cutting. This protective paper is similar in color to the matboard, so you'll need to peel the protective paper off to reveal your clean parts upon delivery.
The black matboard, however, has a more delicate paper surface and is cut without protective masking. As such, some burn marks may be apparent. Unlike other materials, black matboard will be shipped without the surrounding material sheet.
EVA Foam
We love it when customers request a particular material and we can supply it. Recently, one of our makers had been prototyping an electronics enclosure from the polyurethane foam we debuted back in 2018. While it worked ok, he was really looking for a foam with more structure. Enter EVA Foam.
A semi-rigid product with a fine uniform cell structure, EVA foam has a smooth feel and density similar to wetsuit material. It also has weather and chemical resistance as well as acoustic and thermal insulation properties, making it appropriate for use where impact and vibration absorption is required.
The maker who requested this foam was building an Internet of Things prototype box that would stabilize, separate and/or hide the components inside. He designed inserts as separators and support cradles as well as a privacy mask to rigidly hold the components into cushioned layers.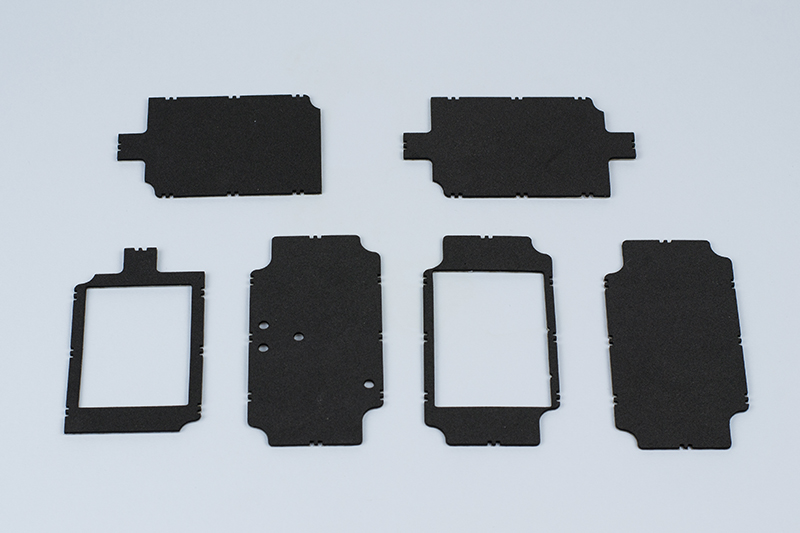 Here's what it looks like the sandwiched together:
While not quite as sexy as the IoT project box above, gaskets are a more common use for foam and are definitely helpful when building engineering projects.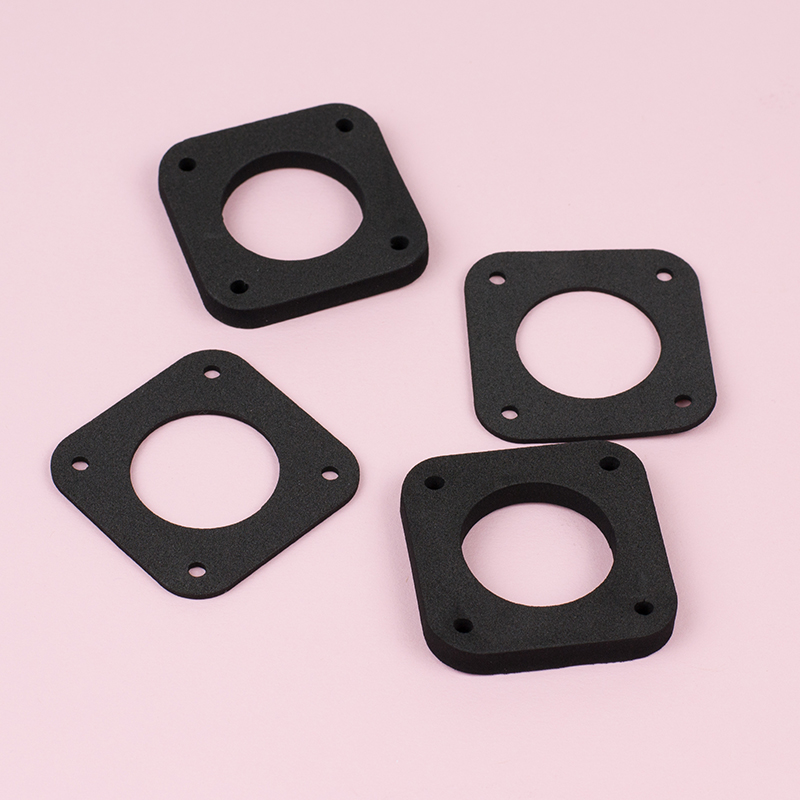 While the most common applications for EVA foam include electrical purposes, insulation and sound dampening, it can also be used for crafts, model making, jewelry and even coasters like these when an unexpected look is desired.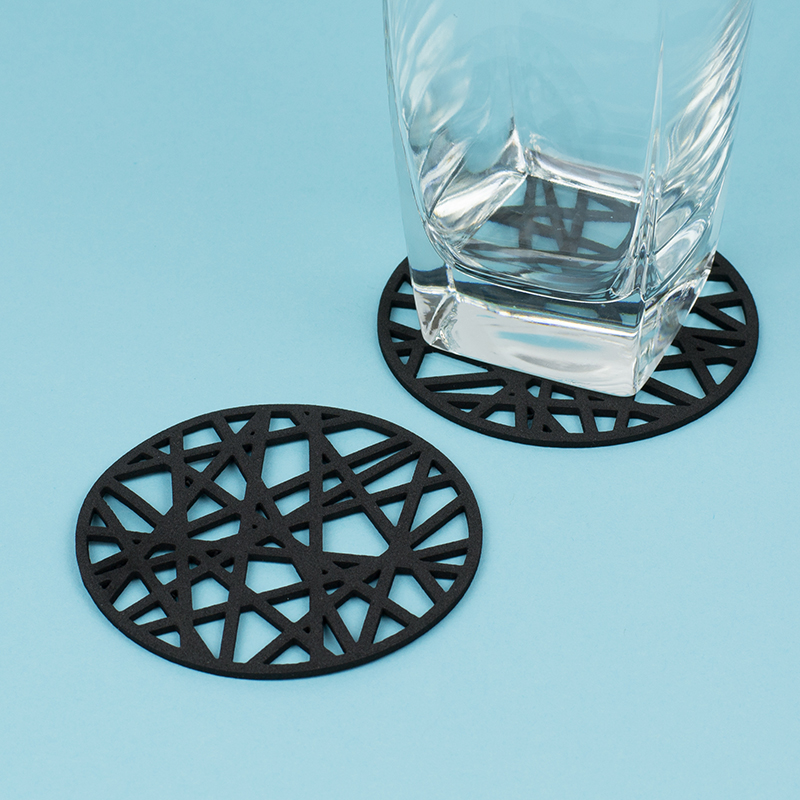 Depending on the size made, this envelope-style bag could be used as packaging for jewelry or other small goods when selling on Etsy or branded with a logo and used as a document/credentials holder when distributing materials at a corporate event.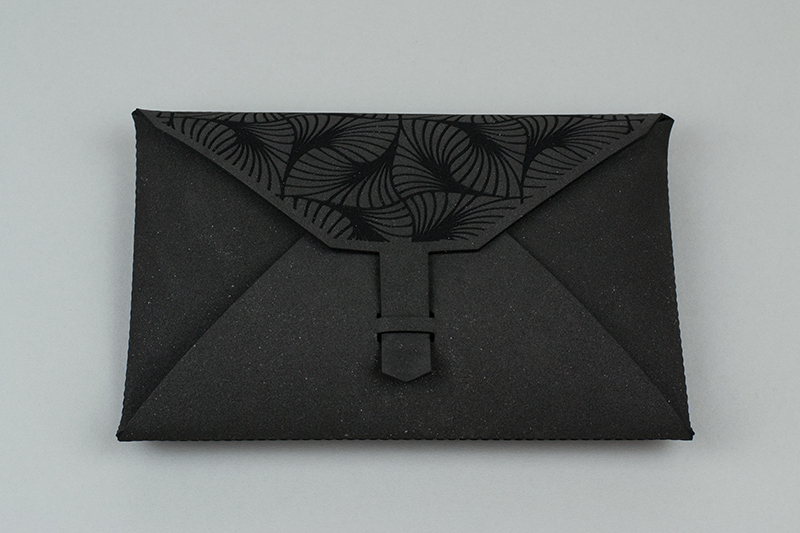 If you want to learn more about EVA foam, get all the details here.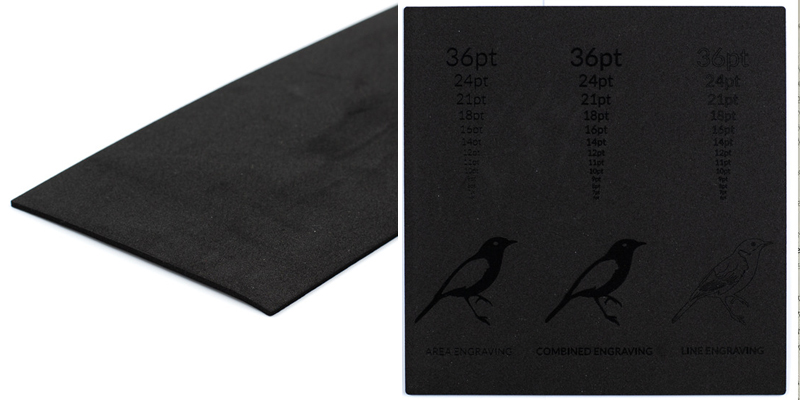 Maker Tip: EVA foam marks easily and is not recommended for very detailed laser cuts or large areas of detailed laser engraving, as small pieces can fuse back to the material via the heat of the laser.
What Will You Laser Cut With Matboard Or EVA Foam
Whether you're an engineer prototyping your latest product to sell or a marketer looking for ways to boost your branding efforts, these new materials give you even more options for laser cutter projects. Whatever your ideas, unleash your inner designer and get busy creating anything from the simple to the sublime. Then give us a shout in the comment box and let us know what you can't wait to make. We'd love to hear all about it!