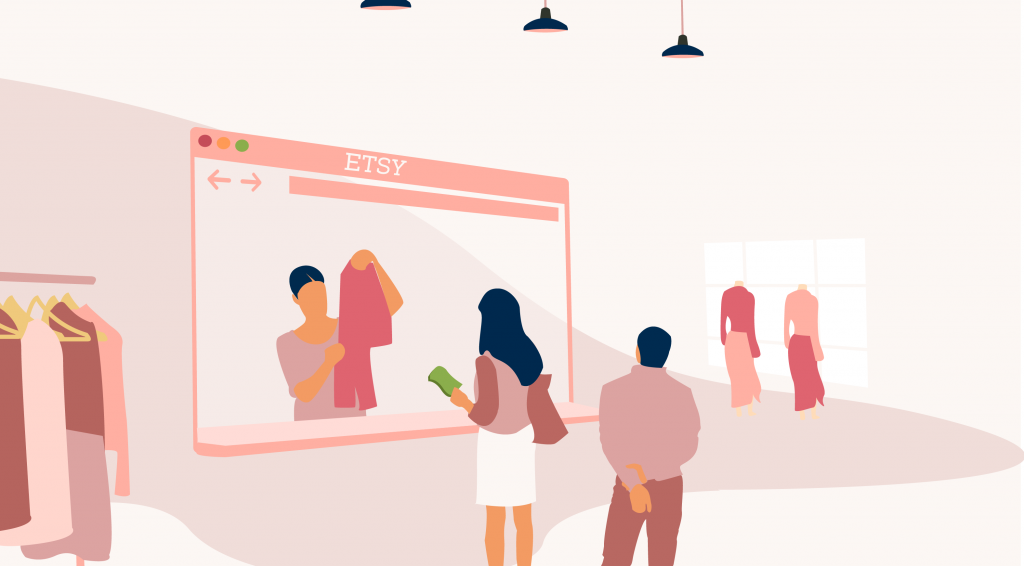 How Does Etsy Work?
While the Industrial Revolution may have happened centuries ago, allowing the mass manufacture of goods for a rapidly glowing world, in the context of our creative history, it really wasn't that long ago that everything was "hand made." Despite our overly commercialized reality, the curious, crafty, and entrepreneurial folk who enjoy doing things on their own terms, and with a personal touch, didn't disappear in the last century. The big box stores had shelves of plastic wares at low low prices that could easily outsell custom goods made by individuals, but it was far from just price that restricted the artists, tradesfolk, and craftspeople from reaching markets beyond their local community. As the small economic trails across the planet evolved into high speed interstates and shipping lanes carrying cargo from port to warehouse to store to home, it became possible to have a truly global market. For a time, the logistic complexity and cost of reaching the world meant that only big companies could do that kind of global business. For a time.
Now, nearly all of us are connected. Instantly. While online marketplaces have been around for as long as the Internet itself, computers are more affordable and powerful, and networks are fast enough that visually rich websites for shops are accessible (and mostly functional) for people who don't want to muck about with web scripting to make the digital store they want. For many crafty one woman or man companies, that means they're going to sell on Etsy.
What is Etsy? Etsy is a platform for buying and selling handmade goods, supplies, and vintage products. It's an endless online crafts faire with 1.8 million booths, and millions more customers looking to find just the right thing that you might sell. For some small fees, Etsy hosts your shop and provides powerful tools for you to manage your business, and for potential customers to find what you have to offer. It's popular platform for good reason, and today I'll be telling you how to get a piece of that handmade pie.
How Do I Make Money On Etsy?
Like with any business, success happens when you find the overlap between what you can produce and what people want to buy. Here's a breakdown of the basics for your future Etsy ecommerce journey:

Ideas
What are you actually going to make? Even if you haven't the slightest clue as to how you'll start your craft empire, all is far from lost. Browse the main page and categories that pique your interest. Once you're on a shop page, you can click the number of sales next to the shop name to see what products sellers are successfully pushing. If they're selling it, then so can you. Sell the products that you would want to buy.
The Plan
Assuming you want to make a modest income with your shop, then you'll need to sit down and figure out concrete goals and deadlines. Time management will be the most crucial aspect of your overall plan, as this will be the limiting factor in terms of where you want your shop to go. Aside from living your life, and most likely maintaining another job, how much Etsy time can you budget in total? You'll need to further divide this bulk time between producing your products, photography, creating the listing, marketing, packaging and shipping, inventory storage and organization etc. Needless to say, there are a lot of decisions that need to be made and carried out even if you only make a single product.
You are starting a store after all, so what is your financial plan? How will you price like a pro? I'll touch on taxes and fees a bit later, but for now you'll need to consider that Etsy does take a cut, and your time is valuable, so in addition to the raw cost of materials, you'll need to calculate what to charge in order to make a profit.
Resources
You've only got the most fleeting of interactions with your customers in the form of thumbnail images, followed by a brief snippet of text to communicate that they need this thing, your product. You will need a camera and a tripod since every product will need it's own set of photos. A tripod is essential for taking consistent shots of different angles of your items while keeping a common background. Although a fancy DSLR and a swath of lenses would be a bonus, most modern smartphone cameras are more than capable of taking the kinds of macro product photos you'll need.
I would recommend some kind of lighting equipment for shooting, but the best light source, our friendly neighborhood star, is also free. Outdoor photography presents endless creative backdrop opportunities for your items and is only limited by the weather and time of day. Who knows though, perhaps you want a snowy sunset or a rainy afternoon to frame your latest creation?
Once you've taken your photos, you'll need to take a few more steps before they're ready for Etsy. While the Adobe Creative Suite is the standard for making those pixels just right, you can certainly succeed with free tools when it comes to finishing your photos. I would recommend GIMP for tasks like cropping and color adjustment, and Inkscape for overlaying text and creating logos and the like.
A Mirror
While a literal shiny surface isn't necessary, taking regular breaks where you reflect on where you've been, and are, is. After your shop has been open for a while, you'll be able to better "play to the audience" and focus on the products that actually sell. At the end of the day though, you'll always be adapting, not only to your own needs, but to trends in the market and the interests of your customers.
Wholesale
As your hone your skills in your particular craft and become comfortable with the flow of your business, you might want to consider applying for Etsy Wholesale, where you can establish relationships with retailers who are looking for handmade goods. It's an excellent opportunity for a new kind of growth and who wouldn't like to see their hard work for sale on a physical shelf?
What Sells Best On Etsy
To understand what you ought to sell, let's break down some of the best selling items on Etsy in these successful shops: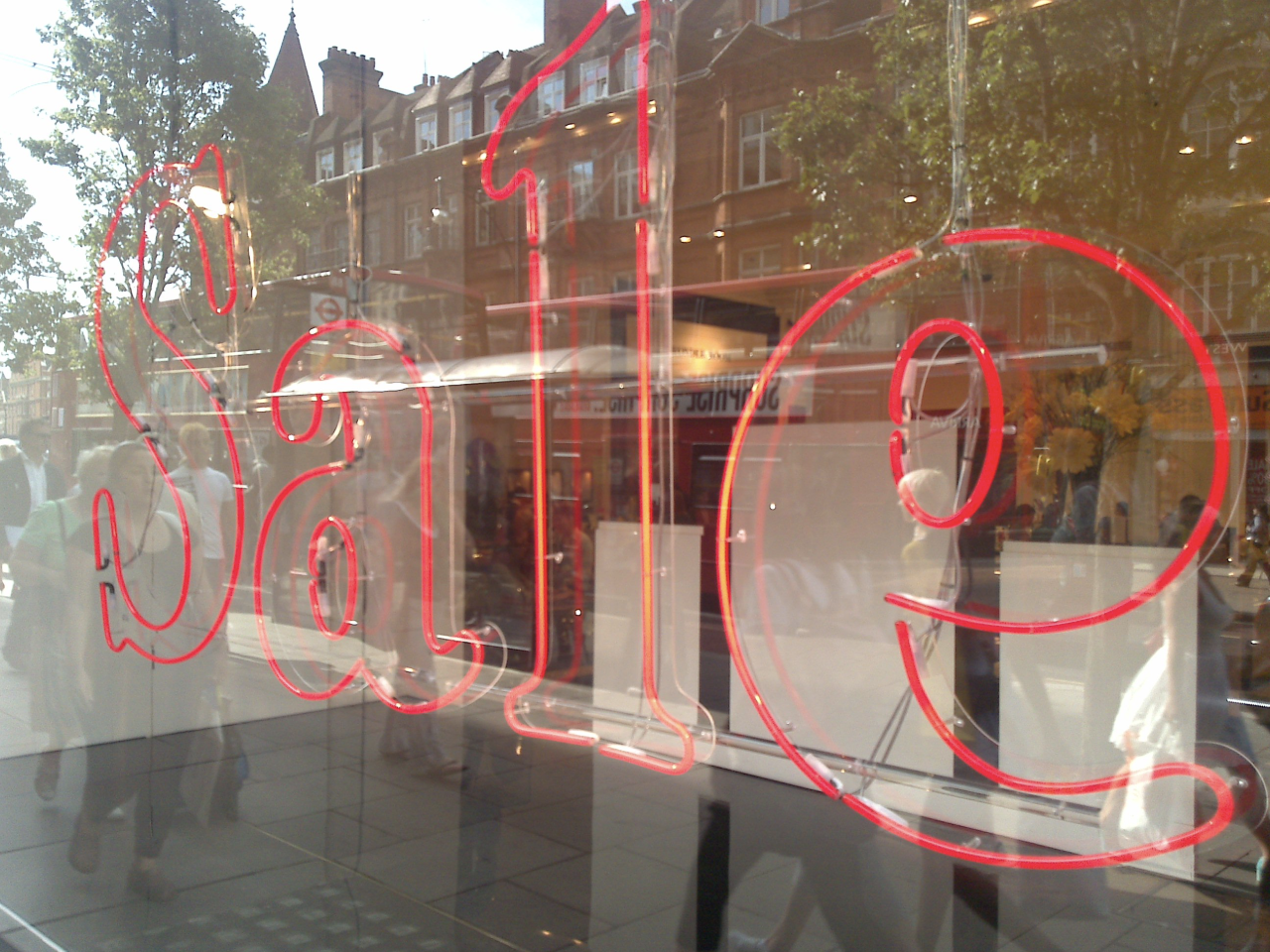 Hey Shabby Me
Karla Butvidas has centered her store around selling customized mugs, jars and tote bags. What's great about her particular selection is the simplicity of manufacture and shipping. While these aren't technically handmade, they do fall within Etsy's policies, which does allow for "production assistance" from outside manufacturers within reason (using high powered lasers is A-OK, thankfully!). Karla creates original designs, often in the form of punny text accompanied by cute graphics. You could easily replicate this kind of store with little more than a decent laptop and graphic design software of your choosing.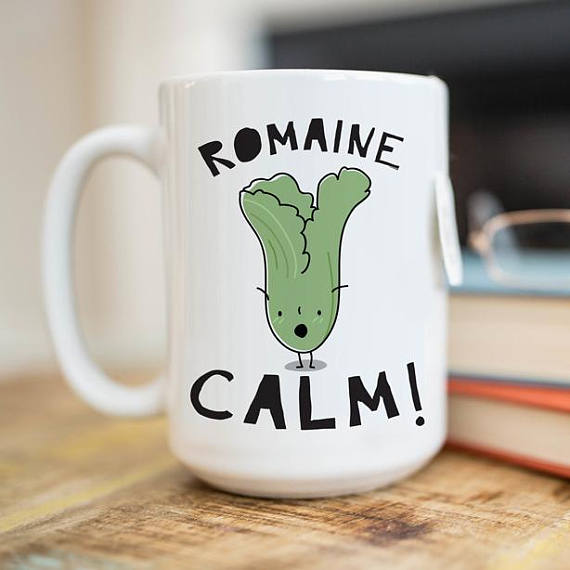 Curiographer
Hailing from Hoboken, New Jersey, Katy Gardiner is the owner of Curiographer and transforms pieces of local drift wood into elegant jewelry displays. Her store is particularly clever, because she presumably gets the bulk of her material for free and she also provides multiple color options for her rigging (hemp cord or suede straps). That extra touch requires little additional cost on her end, but provides the kind of personalization that might make the difference between no sale or a purchase on the part of her customers. The design is minimal for sure, but complexity ? quality, and over 1700 sales means something is certainly working. This also synergizes (yep, I said it) well with Etsy jewelry, which is one of the most popular categories for sellers. If you've got this brand new display, you just need fill it up, right?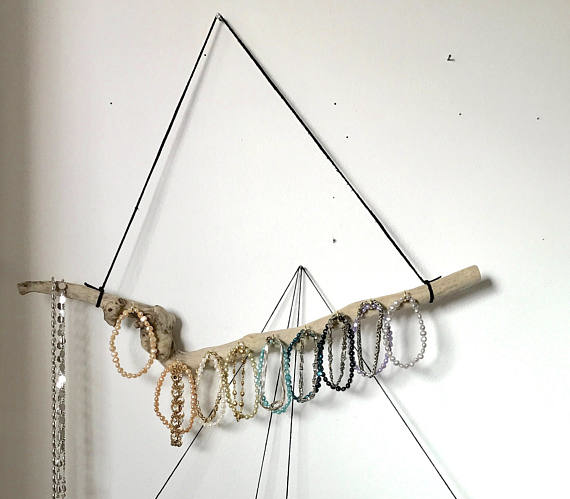 Her supply chain relies on nature, however, so if she receive excess demand, she can't exactly offer anything to the Hudson River for faster driftwood delivery. The irregular shape of her pieces presents a shipping challenge as well, meaning she can only optimize her packaging so much compared to something common like Hey Shabby Me's mugs.
Escherpe
Escherpe's colorful, vibrant scarves are traveling all the way from Constantinople (ehem, Istanbul) Turkey to customers around the planet. Scarves are one of the best things to sell online as an Etsy shop owner as they are easy to package and ship, and among the most approachable garments to make for even novice sewers. Over 9000 sales later and I think Arzu is happy with her choice of product.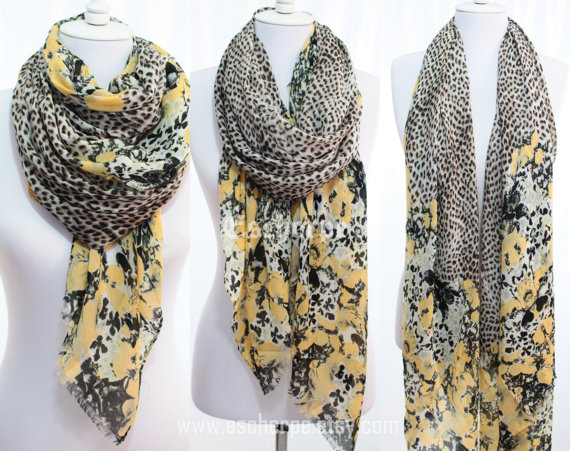 All That's Rustic
I'm not sure about the rest of the world, but for most Americans, nothing says  comfy country living like using Ball Mason jars for everything. Tia Shae Moyer seems to have a knack for turning mason jars into all manner of floral arrangements, soap dispensers, utensil organizers, and lamps for her customers. I like this kind of shop because it takes a unified base product, which she can buy in bulk for lower costs, and creatively modifies them to create a unique catalog of products.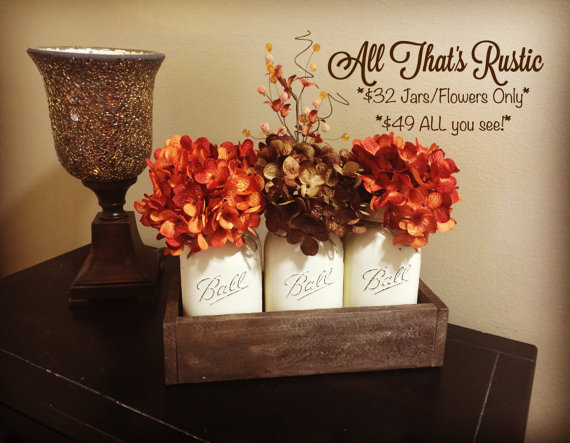 Etsy Ideas
There's no limit to the kinds of craft ideas you can bring to life and sell on Etsy, but here's a few to get your gears turning: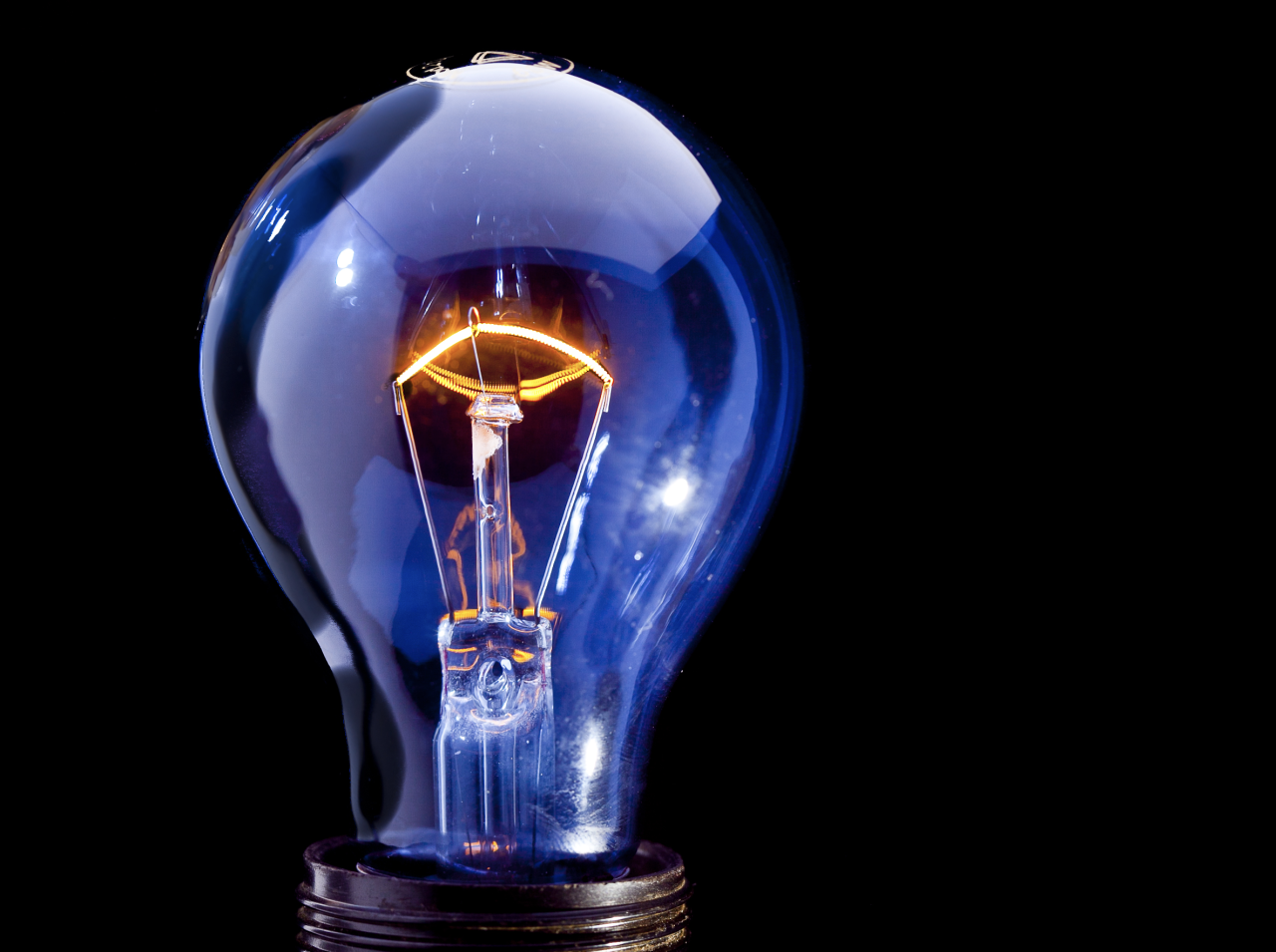 Knit Apparel
Why not turn your hobby into a source of income? While clothing for adults might come to mind at first, Etsy has an entire category devoted to kids and babies. The economic advantage of wee clothes is simple: less fabric! If you could make three times as many baby caps in the time it takes for one adult version, then that is three times as many sales.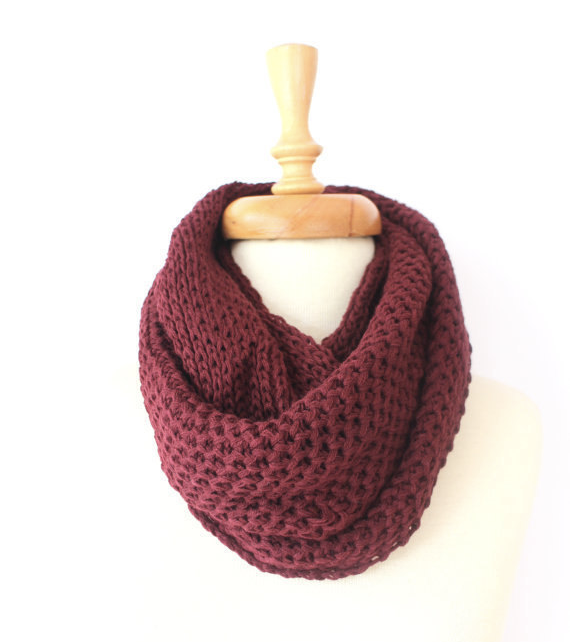 Electronic Cases
How much is it worth to accessorize, or better yet, protect a device for which you've already spent hundreds if not thousands of dollars? For many shoppers, the answer is quite a lot, and that's all the more reason to try your hand at making cases for the latest gadgets. This presents a perfect opportunity to get started as an amateur leatherworker. It takes fewer tools than you think to get started making leather cases that will hold up for decades. The "Next Big Thing" seems to come out every few months, so you can time your releases to the launch of major gadgets and ride that free hype wave while customers are scouring the internet for new accessories.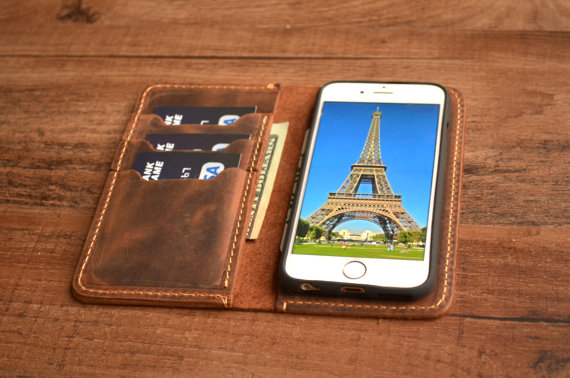 Personalized Objects
What's more personal than a wedding? Every wedding is a unique event in need of equally creative elements. Aside from invitations, centerpieces, gifts, nameplates, cake toppers, there's no limit to the kind of decorations that might be desired. Making hundreds of objects on your own might be rough, so why not share the load with an online laser cutting service (cough, cough) that could take out some of the tedium? Laser engraving makes for a simple way to add the couple's name to nearly any item, so that its lasts on your products for years to come.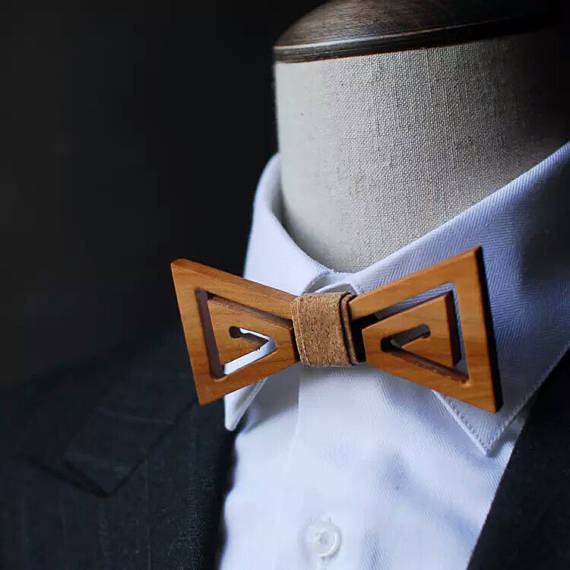 If you're feeling stuck, browse through the top page and write down remixes of what is popular, reimagine common objects around your home, challenge yourself with weird ideas even if it's not the-way-you've-done-it. The cost of putting something out there is only 20¢, so you've got little to lose and so much more to gain.
Starting An Etsy Shop
It's time to open a store! The actual process of getting started selling on Etsy is fairly simple. First you'll need to create an account, which can be tied with your Google or Facebook account if you so choose. Then, you'll need to actually name your store, so take some time to come up with something that represents you or your products. You'll be required to create at least one listing before completing the shop creation process, so you'll need to have at least one fully designed, built, and well photographed product. Said item will also need a thorough description, that, beyond the basic details, should provide background information on its construction telling the tale of your crafty, creative process. Finally, you've got to provide your location and financial information so you can properly pay and be paid.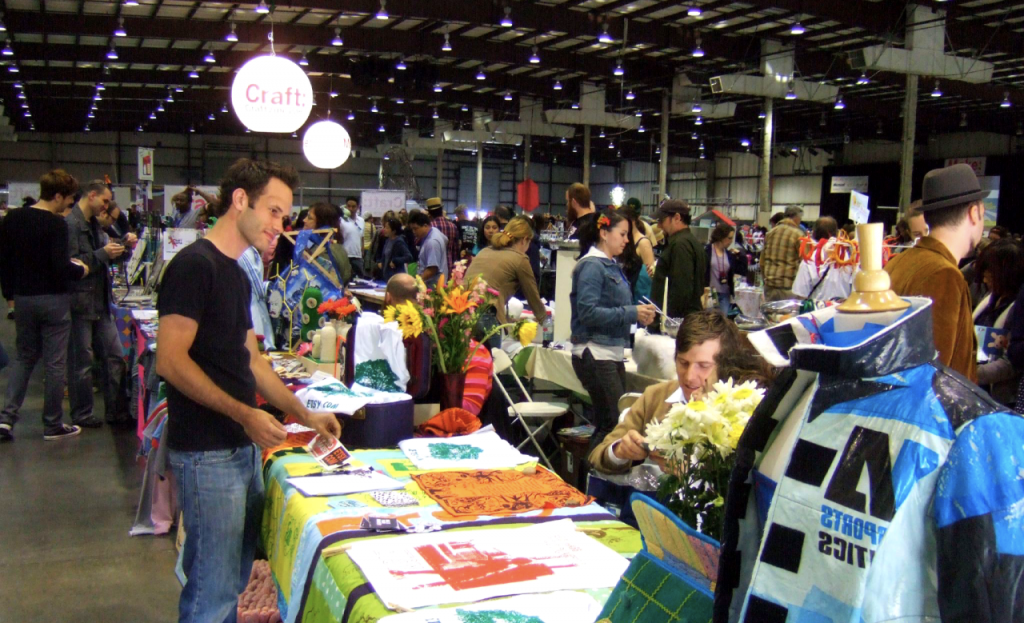 That's the bare minimum to open a store, but at this stage your profile is totally blank! Now you've got the opportunity to be that brand that represents what you believe. You'll need a main shop image and one for your store owner profile. Many stores opt to use a traditional logo, or a wordmark over a background image of your products or theme. Beyond the visual, you'll also want to fill out your shop profile. Remember, people are here to buy from somebody, not something, so tell your story. Why are you making these things? How did you learn the skills to do so?
Etsy Fees
Etsy provides access to millions of customers and takes care of mounds of technical work that happens behind the scenes to provide an easy-going shopping experience. In exchange for their wonderful service, Etsy asks for their share of seller fees in return. Each listing you post costs $0.20 USD regardless of the price of the item and whether or not you make a sale. Posts have a lifespan of four months before they expire and can be set up for auto-renewal (auto-renewals also cost $0.20). In addition to the listing fee, Etsy also receives 3.5% of your listed price for each item.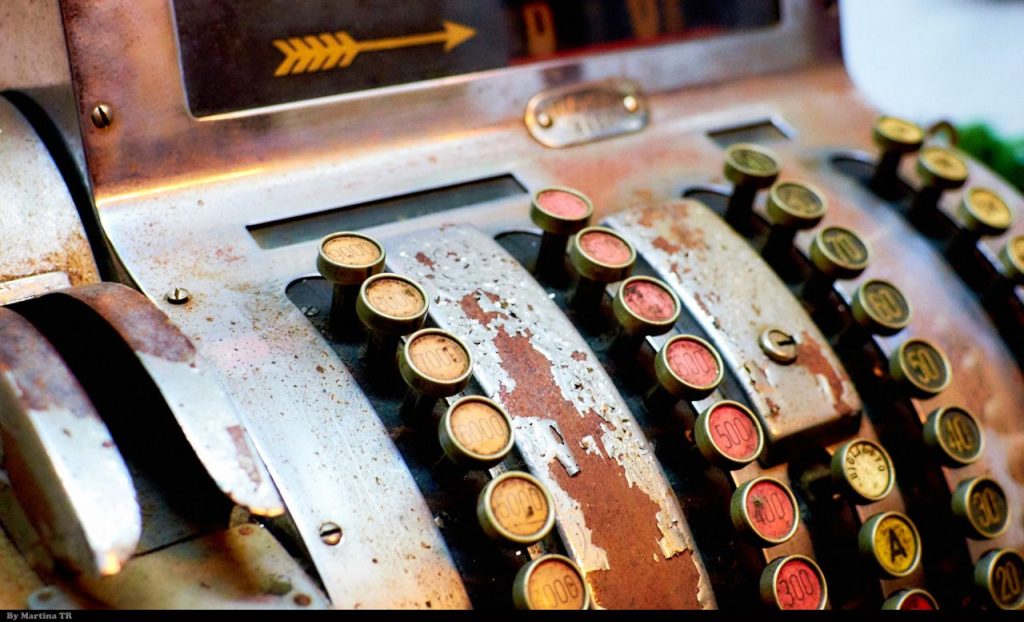 The listing and transaction fees are the only unavoidable Etsy costs, but you'll also encounter payment processing fees if you choose to enroll in Etsy Payments, which allows your customers to pay with ten of the most common digital payment services. Sure, you could avoid using this, but in the long run it's likely to be beneficial. The less difficult you make it for people to make a purchase, the more likely it is to happen.
Sales down or non-existent? Well, boy have I got a great deal for you! You too can have your very own Etsy Ads (ehem, "promoted listings") or Google Shopping ads by paying yet more fees.
If you happen to live in Canada or the US, then Etsy will happily provide you with a shipping label for your goods for, you guessed it, a small fee which varies according to the typical shipping factors.
You won't need an Etsy fee calculator, thankfully, big E wants to make it easy for you to pay them too, so your sea of fees get pushed to a singular Etsy bill to be paid monthly, or sooner if you really wanna.
Etsy Taxes
Make some tea. Take a deep breath. Read this sales tax article. Take another deep breath. Feeling alright? You should, because the least creative aspect of your new online business is unavoidable, but totally doable on your own. It's beyond the scope of this article (and well below my interest level) to discuss the nuances of international tax codes and how they apply to your shop, but you should also take a peek at this page as well for more info.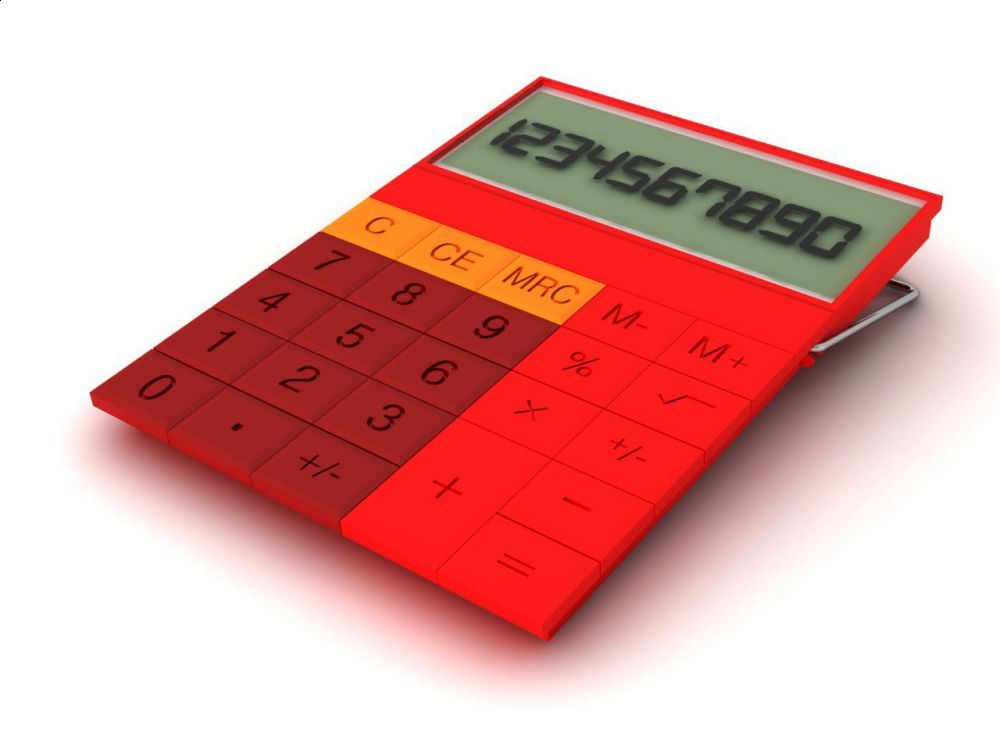 What If I Have Problems?
So you've shipped the wrong product or encountered a customer who wants a little bit too much of your attention. Worried about what to do?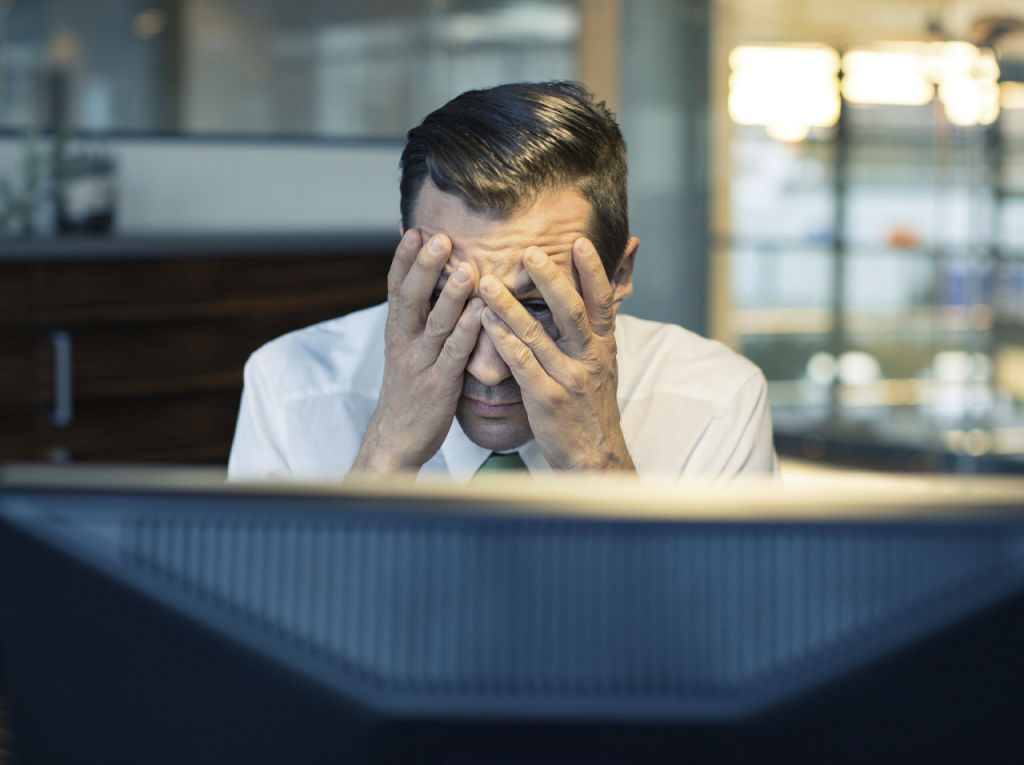 Chances are you aren't the first person to have a little trouble when it comes to their Etsy business, so before you send a frantic email to Etsy HQ, head to the forums. With a little digging, you might be able to support yourself faster that you could by reaching out to Etsy customer service.
Etsy Alternatives
Etsy has a defined community and a strong hold on the independent, handmade marketplace, but it is far from the only digital means of selling your llama wool knit scarves. Here are some of the most popular alternative and complementary services for your online business: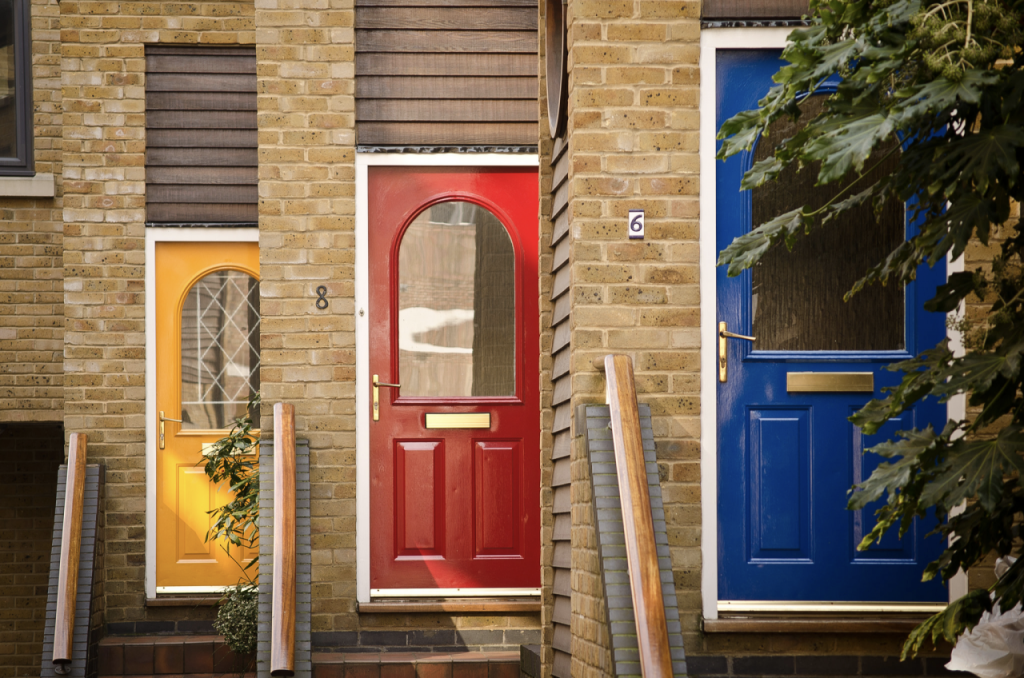 Shopify allows you to quickly create your own online store. For a monthly fee they'll host your website, process payments, simplify your shipping process and provide most of the other features that store would want. Unlike Etsy, since it's just a platform with no theme, you can sell whatever you want, presented however you choose. Shopify vs Etsy is a false comparison though. Why not have both? The easier you are to discover, the better. Giving people more options to buy your products, just be sure not to list a one of a kind item in both stores.
Remember how Etsy is an endless crafts faire with millions of customers? Well, once you open your Shopify site, you're now a lemonade stand in the middle of a barren desert. You'll have to drive traffic to your store just like any other website. At this point you'd need to consider Google Ads or Facebook adds to kick some folks your way.

eBay is a tried and true alternative for selling your goods online. The auction format puts additional pressure to make a purchase sooner rather than later. People are already here ready to spend money, but you'll be competing with the millions of other listings for eyeballs. eBay is ancient in terms of internet years, but that also means there are years of research and tutorials for becoming a successful seller with the platform.

Amazon sells it all, and they'd happily sell your wares too for the right price. Selling via Amazon comes in two tiers, individual and professional (oddly separated by whether you sell 40 or more products per month). Depending on the category your product falls into, you may also need additional approval from them to make a listing. While it may seem a bit trickier to set up, one of the largest advantages to choosing Amazon as your platform of choice, is access to their fulfillment system. As long as you label and package your product according to their guidelines (you can pay them to do this too), they will fulfill the order through their own system; your products will also be available for Amazon Prime, which means an even more irresistible sale.

For those of you who are more electronically inclined, you may want to check out Tindie. Tindie bills itself as the "Etsy of Electronics" and offers a marketplace of small scale gadgets and DIY kits made by and for individuals.
Taking The First Step
You don't have to be the next Martha Stewart when it comes to your own creative commercial adventures, but it is now easier than ever to express your passion for the things you design and make, and to earn a living while doing so. People who shop on Etsy know they'll be able to find something unique and handmade. They don't want something that just-does-the-job and is punched out by the millions in a factory. They want the crafted, the ink-stamped note that bleeds just a little, the feeling of something hand cut by scissors. They want You.