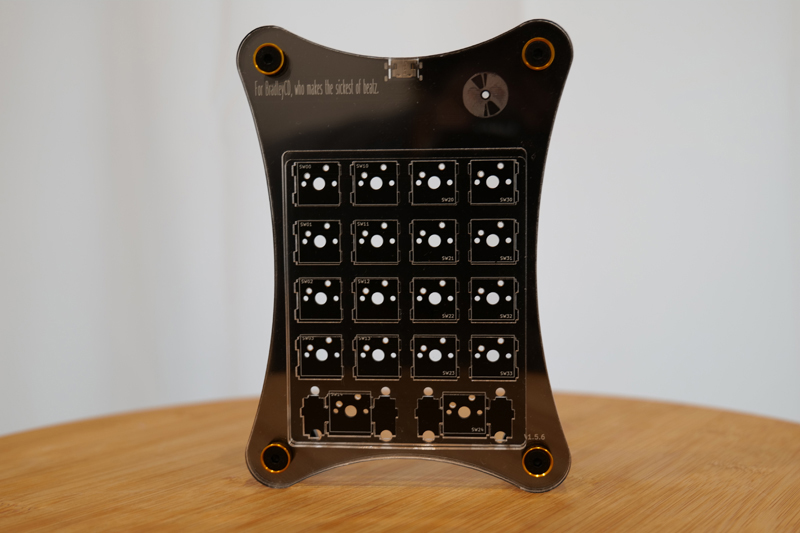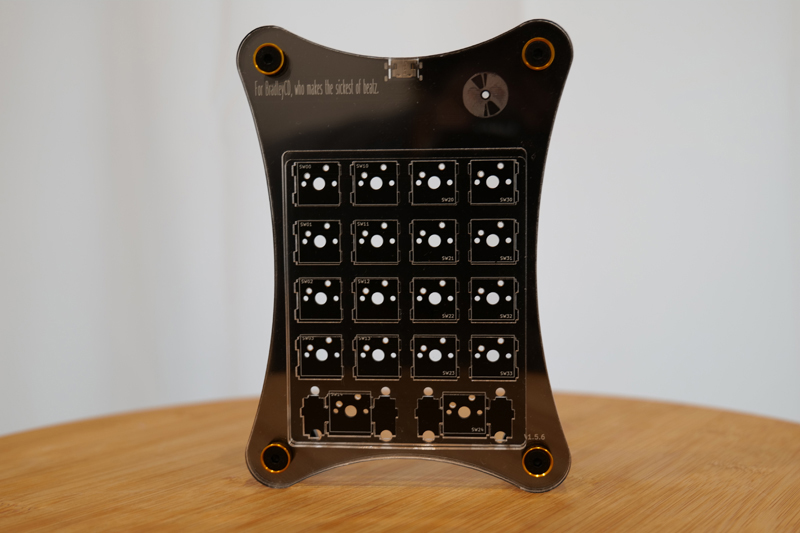 Why Tempo Turtle Builds Custom MIDI Devices With Laser Cut Parts
Inspiration can be found in all kinds of places: Driving across town, taking a shower, sitting on the beach, hiking in the forest, watching the sunset.
The co-founder and primary hardware designer of Tempo Turtle, who goes by the stage name v3ritas, found his inspiration at the subway when he saw a need that wasn't currently being met in the marketplace.
The backstory begins with fellow Tempo Turtle co-founder Brad Davis living in NYC and commuting to Astoria each day, a 45-minute subway trip each way. Sure, Brad could have spent the train time scrolling social media, reading a book or watching cat videos on YouTube. But that's not a productive use of time.
As a music producer, Brad instead looked for ways to produce songs during the commute, but it wasn't easy. Sure, you could do some simple things on the iPhone, and he did, but there wasn't enough space in a backpack to carry advanced production equipment that was truly needed to achieve the desired result.
While Brad could have kept music production to his home setup, he really enjoys producing music in different places, as they offer unique inspiration. This got v3ritas thinking…
Hello opportunity.
"I envisioned a portable MIDI input device that was super cool looking and could easily be chucked in a bag," v3ritas says. "It would feel good in the hand and would also function as a macropad for more programmery and productive things."
This vision became the Bradpad, a fully programmable, musical macropad that allows users to create, jam, innovate and feel the beat.
The Bradpad: A Musically Inspired Macropad
The Bradpad was built for the on-the-go creative and designed not only for making beats but also playing live gigs. Under the hood, it is a powerful fully programmable keyboard specifically configured for music-making.
The 18-key macropad is compatible with both QMK and VIA, and every key can be customized to fit specific needs. The Bradpad's PCB requires soldering on switches, but comes with built-in components and a USB-C port. Its layout is designed with two 2u keys at the bottom, which are perfect for switching layers, triggering macros and more.
What makes the Bradpad really unique is the layered acrylic case with an ergonomic "splatter" design, which makes it easy to pick up and use the pad while handheld. See it in action:
The functionality and appearance of the Bradpad is top-notch, and so is the UX. There's no music theory required because it bypasses many of the music theory constructs of existing entry level digital music inputs.
"The Bradpad ensures that every input you make is digitally mappable, preventing a lot of frustration that comes with understanding digital audio workstations (DAW) or learning an instrument," Brad explains. "To me, it's a product that helps build a bridge into music production for people who might be more tech minded."
Considerations When Building The Bradpad
"Making something is easy," v3ritas says. "But making something that can scale is hard."
His point is well taken. When making one of something, a little extra time or money here or there isn't that big of a deal. But if you want your creation to be available to the masses, as the team behind the Bradpad does, then any inefficiency or waste in the process complicates matters as well as eats into profits.
When looking at the big picture, v3ritas had to resolve several issues:
Problem: Music Production Devices Aren't Portable
The first consideration goes back to the initial inspiration to make the Bradpad: Most music production devices can't easily be transported. While there are MIDI keyboards and other sorts of input devices on the market, they tend to be unwieldy and optimized for dedicated music production spaces.
From a software perspective, it is possible to use GarageBand on an iPhone, and Brad did produce an entire album from his phone at one point. As he transitioned to Ableton, however, he found it much more difficult to produce on the go. There had to be a better way.
Solution: Build A Transportable MIDI With An Easy-To-Use Interface
The Bradpad's lightweight and portable nature makes it much more suitable for production on the go. Users can physically hold and move it naturally, and its small size is ultra-transportable and easy to throw into a backpack.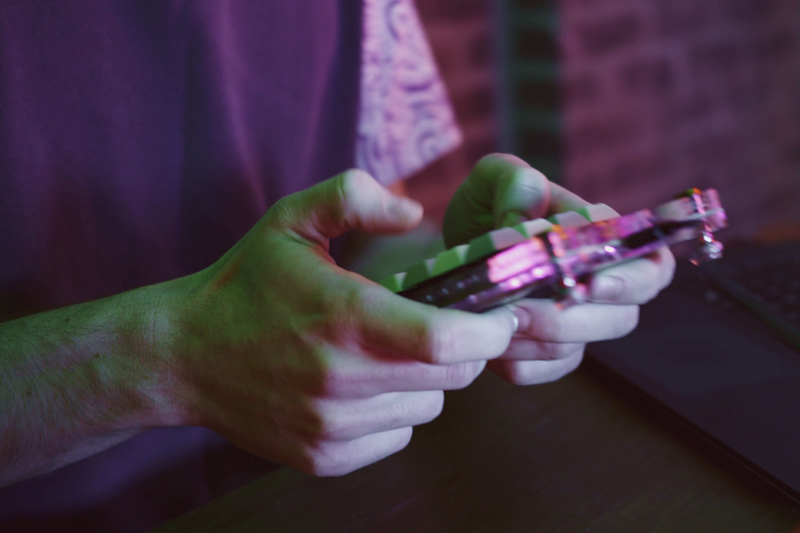 "We also developed an intuitive layout that is easy to integrate with most DAWs and is customizable to user preferences via the mechanical keyboard infrastructure," v3ritas says. "Its nature as a dedicated MIDI device makes it much more flexible and opens up room for improvisation and on the fly effects."
Problem: Make The Product Comfortable To Hold
Music production devices are traditionally square or rectangular with hard edges, a practical shape since they're meant to be placed on a flat surface. But they're not particularly comfortable to hold.
Solution:
Squares and rectangles don't feel as natural to hold as curves, and v3ritas notes that the final shape evolved naturally as part of the design process. "There was a lot of thought put into hand-feel and how it felt to hold the device," he says, noting the importance of incorporating human centric design.
"Human-centric design is one of those 'you'll know it when you use it' things," he continues. "It's how it fits in your hand, if there are indexing points to make it familiar, just the overall feel of actually using something. I did a ton of iteration in CAD, and with the first prototypes I knew that the shape was something original and functional. The resulting unique shape of the Bradpad blends the mechanical keyboard and music worlds."
Problem: Maintain An Affordable Price
When the Tempo Turtle team set out to build the Bradpad, the goal was to make a MIDI controller for the masses. For mass appeal, however, the price point must be affordable.
Custom molding requires a significant up-front investment, something no budding entrepreneurs want. And 3D printing, which can be cost-effective for prototyping and short runs, doesn't always make sense as a final substrate.
Solution: Incorporate On-Demand Laser Cutting
With the Bradpad positioned as a low-cost entry point to dedicated music input devices, using laser cut parts where applicable made the most sense structurally and budget-wise. With the precision of laser cutting, the Tempo Turtle team knew that all the parts would also be to spec, ensuring consistency with each unit.
Going From Idea To Prototype To Finished Product
What's the creative process like for the team at Tempo Turtle? Once v3ritas has an initial idea, in this case the Bradpad, he gets to work, spending hours on CAD until he develops a concept that will potentially work. Next, he will 3D print a test piece if possible, and evaluate electronics with a breadboard and Arduino compatible microcontrollers. From there, the process repeats until he's satisfied everything is in working order, with the final step culminating in ordering production pieces.
"For the Bradpad, I was always designing around laser cutting for manufacture, as the first versions were developed while I was living in a *very tiny* NYC studio apartment with no room for tooling," he says. "I choose clear acrylic because it really makes the Bradpad pop with ambient lighting. The curved case picks up and blends the surrounding light in a really pretty way while showing off the cool design details of the PCB. So while I initially considered some other plastics and colors, the clear acrylic was the most aesthetically flexible and pleasing."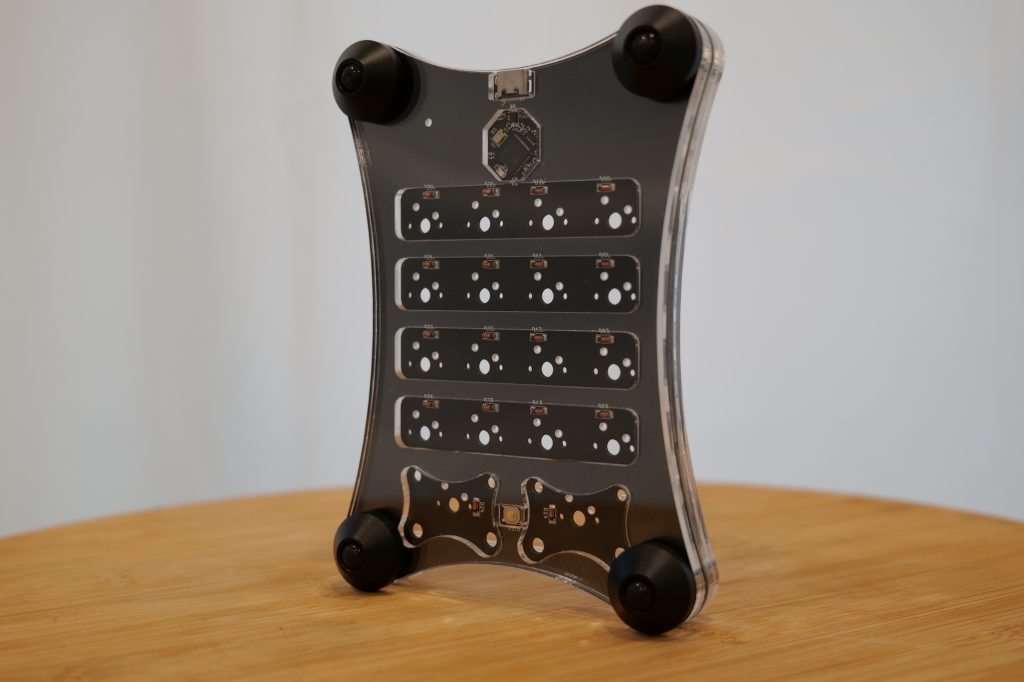 In terms of scalability, v3ritas was able to move from prototype to production in a matter of weeks. "I was able to go from five prototypes that were made and shipped within a week of order to 200 production units with special packaging requirements within three weeks of order—all for a reasonable cost and with the same great and fast service," he says. "Overall, the scaling process was super easy."
Working With Ponoko
While the Bradpad is the first Tempo Turtle project to incorporate laser cut parts from Ponoko, it's not the first time v3ritas has been a customer. "When I was in high school, I learned about Ponoko from an advertisement in Make Magazine and used the service to do some prototyping for a physics final project," he says.
What keeps him coming back? Scalability, flexibility, stock materials selection and fantastic customer support.
"I chose laser cutting for the Bradpad because of the flexibility of material choice, the low turnaround time compared to traditional machining and how its design constraints simplified my CAD workflow," he says. "I chose Ponoko because of their great QA so I wouldn't need to micromanage every single unit personally."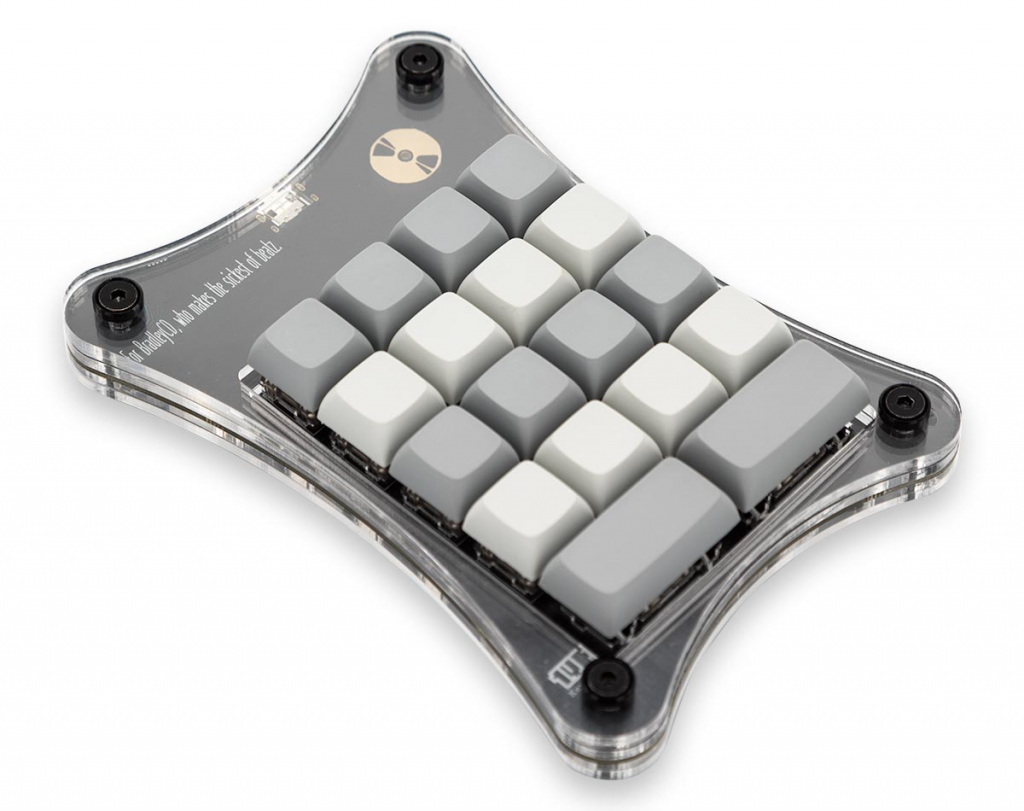 V3ritas also chose Ponoko because of the ability to meet his special packaging requirements. "I needed the individual laser cut parts to be separated from the sheet as a whole (no extra acrylic around the edges or inside), and for each design to be sent in boxes only of itself and labeled," he explains. "This was to make our vendor's kit assembly process easier. It worked out very well, and the quality of the final kits is extremely high."
Growth, Collaboration And Great Experience
With the initial production run complete and the kits being sold through 1 UP Keyboards, what's next for the Tempo Turtle team?
"Brad's working on conceptual designs for 'apartmentable' music devices, improving the UI/UX software experience and helping grow the culture around Tempo Turtle," he says. "I'm in the process of developing a collaboration with a keyset and keyboard designer, working with people who have Bradpads to make their experience great and gathering feedback to make the next version of the Bradpad even better."
Good luck guys and may you enjoy the sound of sweet success—to the beat of your own Bradpad, of course.
---
Interested in the Bradpad? Check out what Tempo Turtle has created at https://tempoturtle.com/.
Inspired by what the Tempo Turtle team has designed and want to start laser cutting for your next project?
Here's how:
1. Upload files to Ponoko to get an instant quote for making and shipping them to you today.
2. Make just 1—or 10,000!