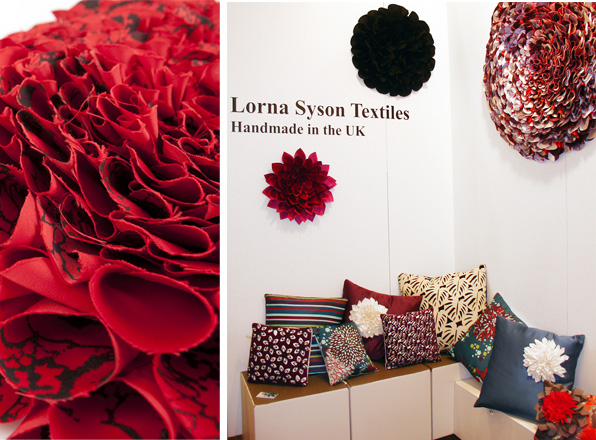 Laser cutting, digital textile printing, and CNC milling.
One of the prevailing themes at this year's International Contemporary Furniture Fair was an individualized sense of character for each object. It's no surprise then that several of the smaller labels and independent designers were utilizing rapid and digital fabrication tools to create their lines. But the key was to push beyond the straight-off-the-machine look.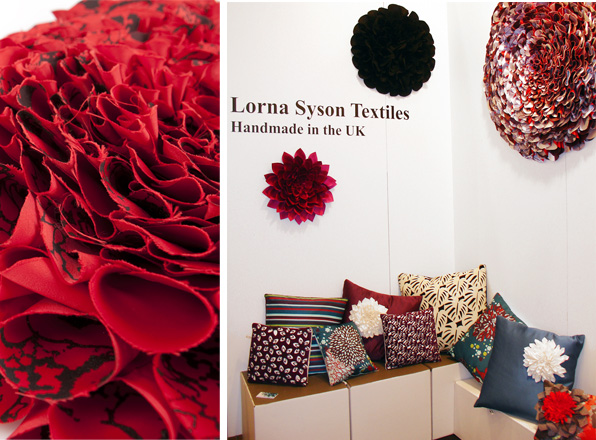 UK based textile designer Lorna Syson combined digital textile printing and traditional screen printing with laser-cutting for a sculptural take on florals. Although digital tools are involved in the design process, most of her designs — like her giant dahlia wall blossom — are constructed by hand.

Sisters Sael and Micol Bartolucci formed Isotrope Design just a year ago. Isotrope also takes a sculptural approach to transforming inspiration from the natural world, using CNC milling and laser engraving to create topographically influenced furniture designs.
As you can see, another prevalent theme at ICFF was an appreciation for natural materials and designs that were environmentally harmonious, both in the manufacturing process and the aesthetic. But a hint of the glamour of boom-time design was still around in the form of tasteful metallics.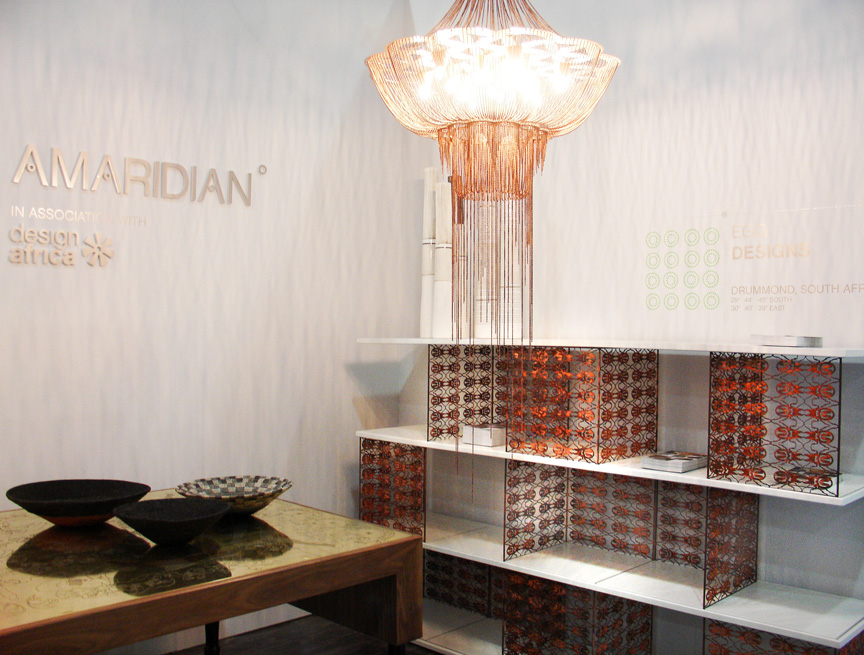 My favorite booths at ICFF were the curated collections from particular regions around the world. One such display from Amaridian and Design Africa featured beautiful furnishings and decor from various design studios across the African continent. Each object had an artisan feel that communicated a sense of integrity and quality. Egg Designs (previously mentioned on the blog) achieved this one-of-a-kind look with their Bug Modular Shelving Unit by oxidizing their laser-cut panels.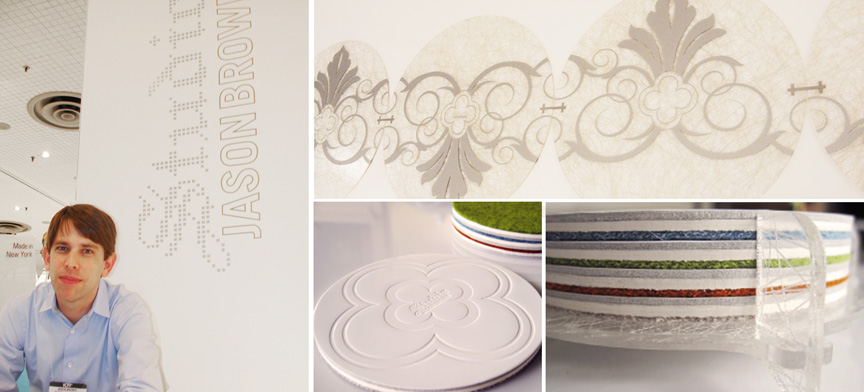 Designer and founder of travel and stationery goods company Lost Luggage, Jason Brown formed his namesake studio in the fall of 2009. Studio Jason Brown produces limited edition "objects of art for the home" that combine Brown's love of materials with a deep admiration for ancient craft techniques. The Venezia Table Runner is made from resin discs with embedded metallic threads that link together with laser-cut steel connectors. Embossed leather carries the luxury to the felt-backed coasters.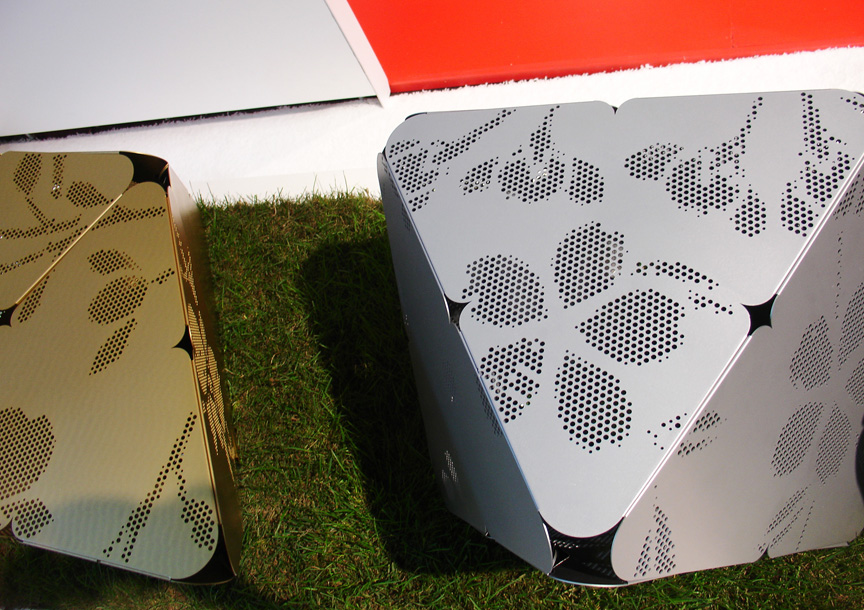 The standout piece among Lerival's assortment of laser-cut and powder coated stainless steel furnishings was the GEM Table by Atelier Manferdini. Floral motifs cut in a halftone pattern and rounded corners balanced the faceted shape. Click here for more of Manferdini's mastery of laser-cut glamour.
A couple more metallic meets nature designs below. On the left: Camo Deer mirror wall lamp by Bacus Boo and Lamp is Not Light by Andre Tan; part of the Light Play exhibit from Singapore design collective 1degoff.