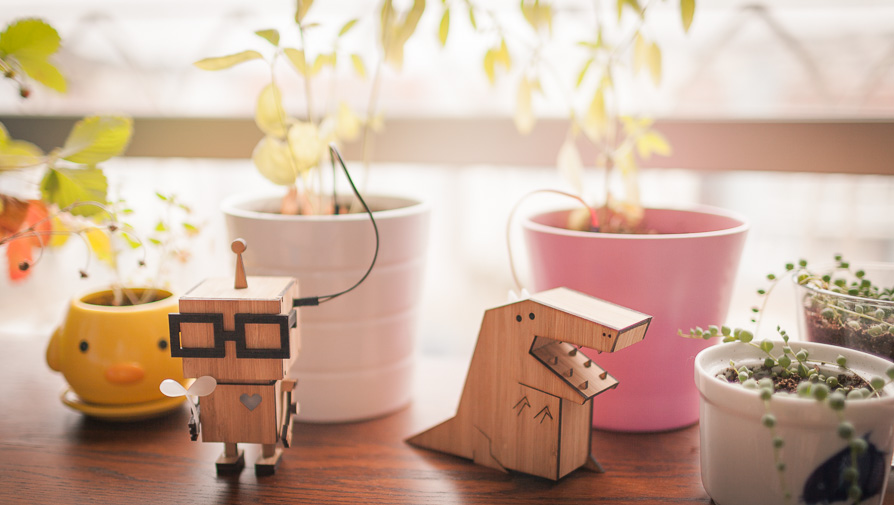 Your Geranium is texting you – thanks to Plant Friends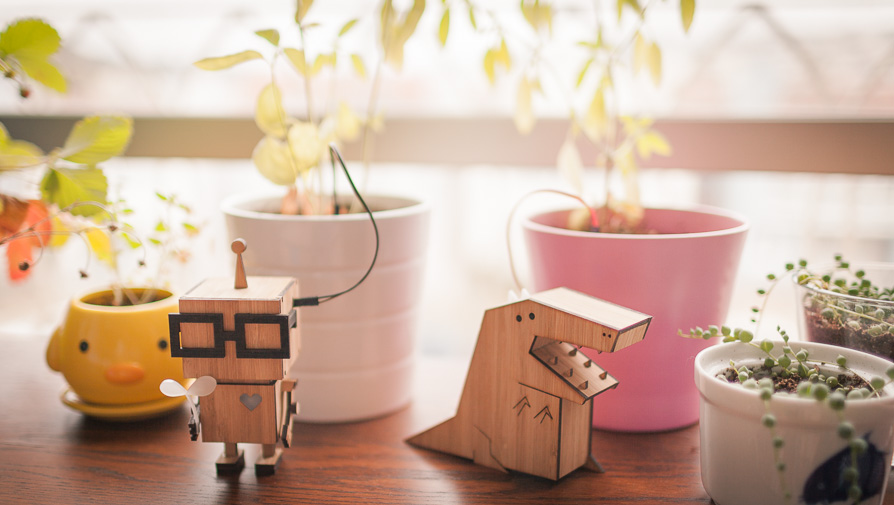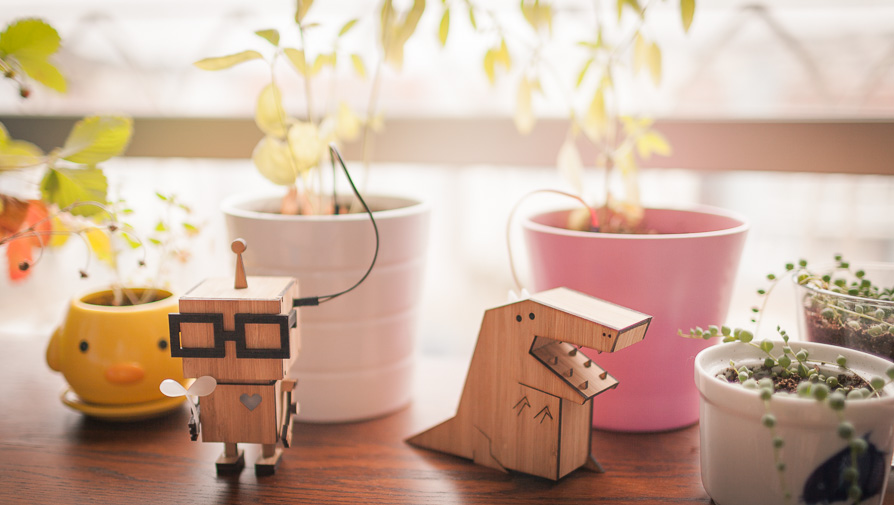 Some of us are blessed with a natural talent for caring for our houseplants. Others, however, struggle with merely keeping our houseplants alive.
For those of us born without a green thumb, Plant Friends are here to help save the lives of innocent plants everywhere.
Plant Friends is a moisture sensor system that monitors the air temperature, humidity, & soil moisture of of your indoor plants that will alert you via email or text message when your plants are thirsty.
The system is enclosed in laser cut bamboo and comes with an Android app that enables you to look at the real-time and historical data right on your phone.
The product designer behind these helpful robots is Dickson Chow, who recently made the jump from motion graphics to product design.
"I literally woke up one day and wanted to design physical, tactile things." Dickson says, "expanding my design skills to physical objects felt like a natural evolution for me."
Dickson says the idea came to him during a spring cleaning session. "I came across a sketch of a robot character I designed 10 years ago. I though to myself, – Wouldn't it be funny if a robot were to develop a green thumb- And that was when I got the idea for my project; A robot that can help me tend my plants."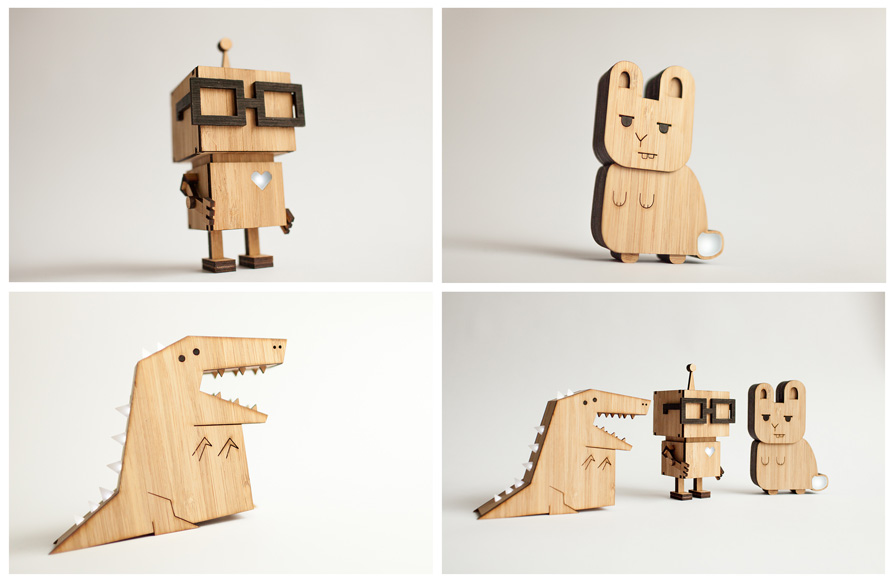 After sketching out a few ideas on paper, Dickson set to work. "Ideation to design took a solid 4 weeks." he says "I did a lot of writing, research and sketching. Since I didn't know any programming and electronics, I had to start from the basics."
Once he had a solid design in place, Dickson credits Ponoko for quickly helping him go from idea to working prototype:
"Ponoko made starting my project easier – I was able to concentrate on the idea and design aspects of my project. I probably would of spent an extra 2-3 solid weeks if I had undertaken the laser cutting and sourcing of the materials myself."
Originally Plant Friends was meant to be a one-off project, and a nice addition to Dickson's portfolio. However, after posting the project on a few embedded electronics forums he started to get emails from folks asking how they could get their hands on some Plant Friends of their own.
Thats when he decided to expand the project with make Plant Friends MK2. Dickson redesigned the system and rewrote the software, and even added a tutorial for beginners to take a stab at building their own Plant Friends system.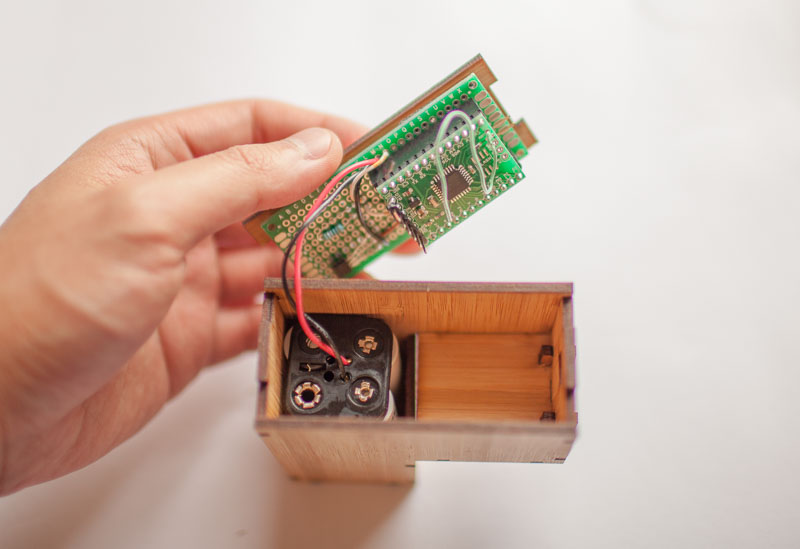 The second iteration of Plant Friends is completely open source. Dickson's goal with this project is to release it into to the world so other beginners can learn how to develop a similar plant monitoring system as well.
Plant Friends recently made the front page of Hackaday.
You can download the product plans right from Dickson's showroom, and get the full instructions on how to build your own plant friends on his site.
For more information about the project and to see more adorable photos, be sure to check out Dickson's main site.