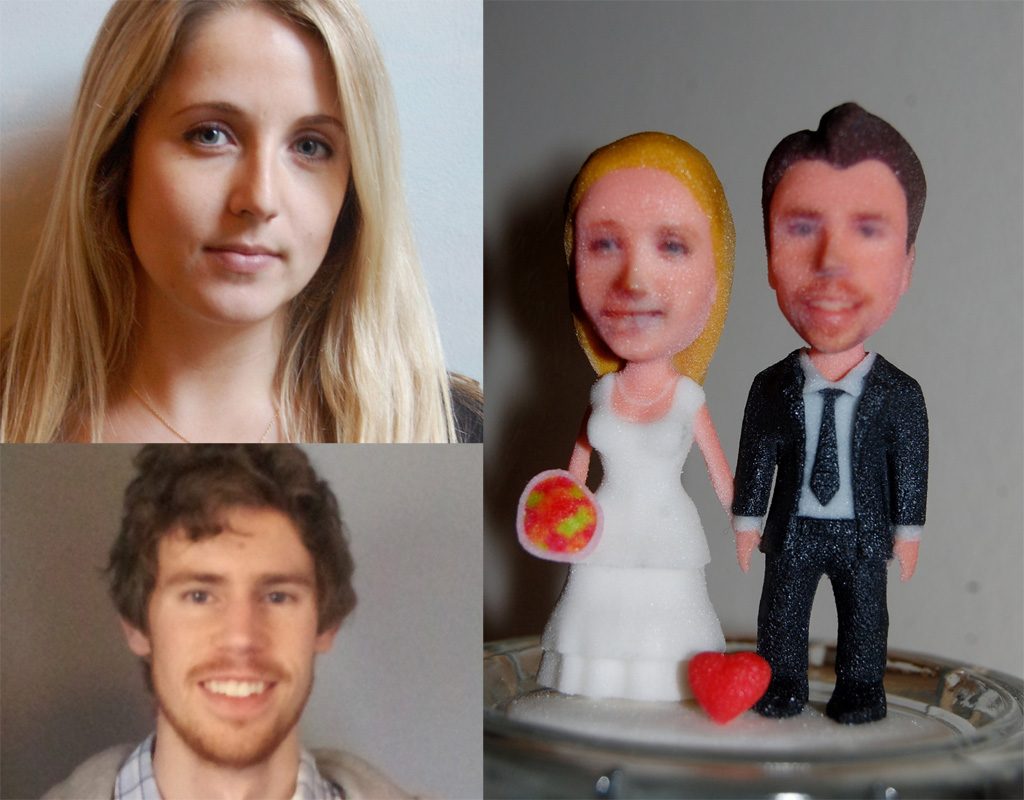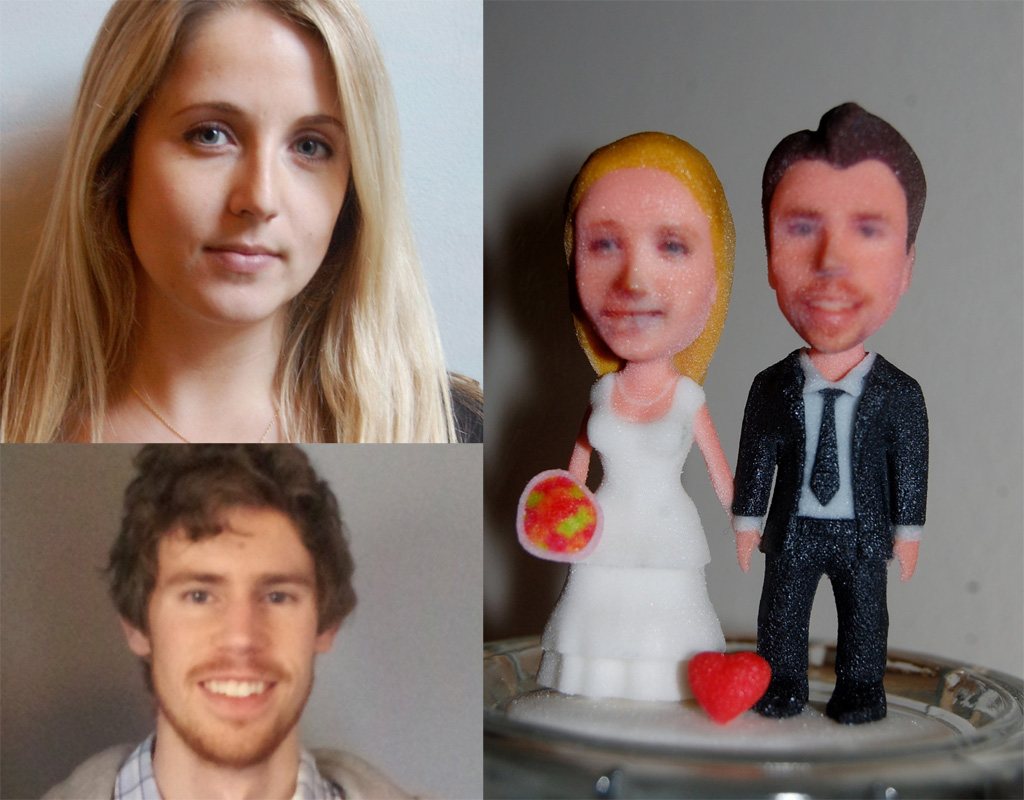 Remember the first time we were 3D printed together?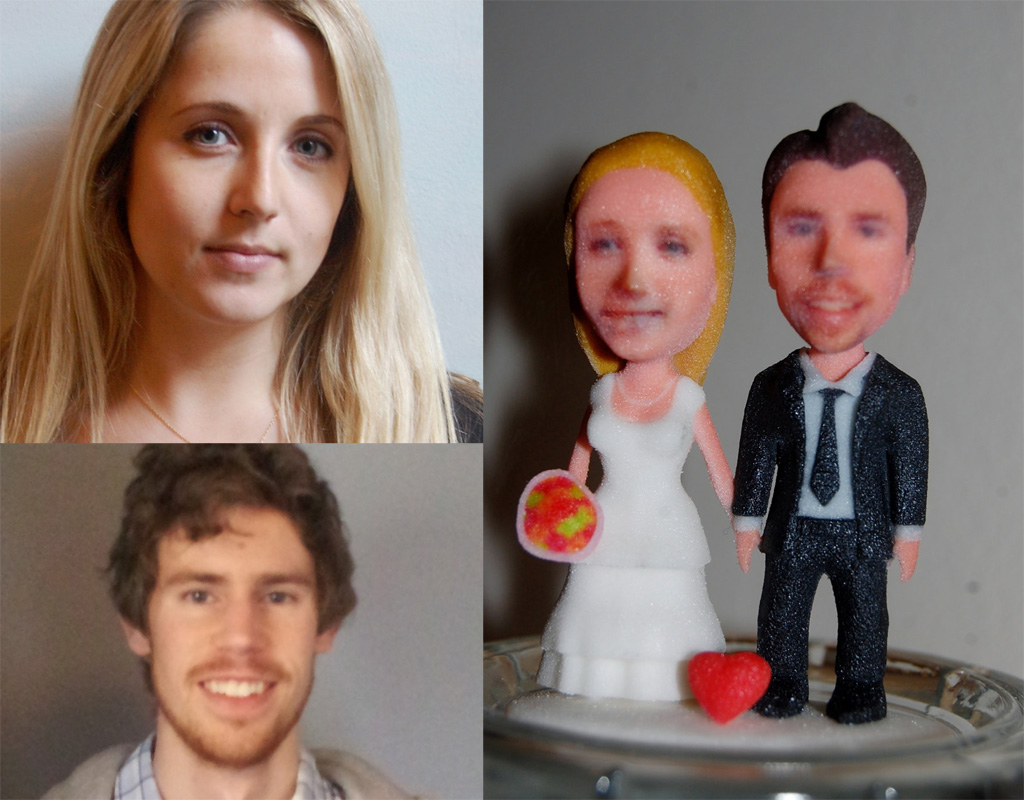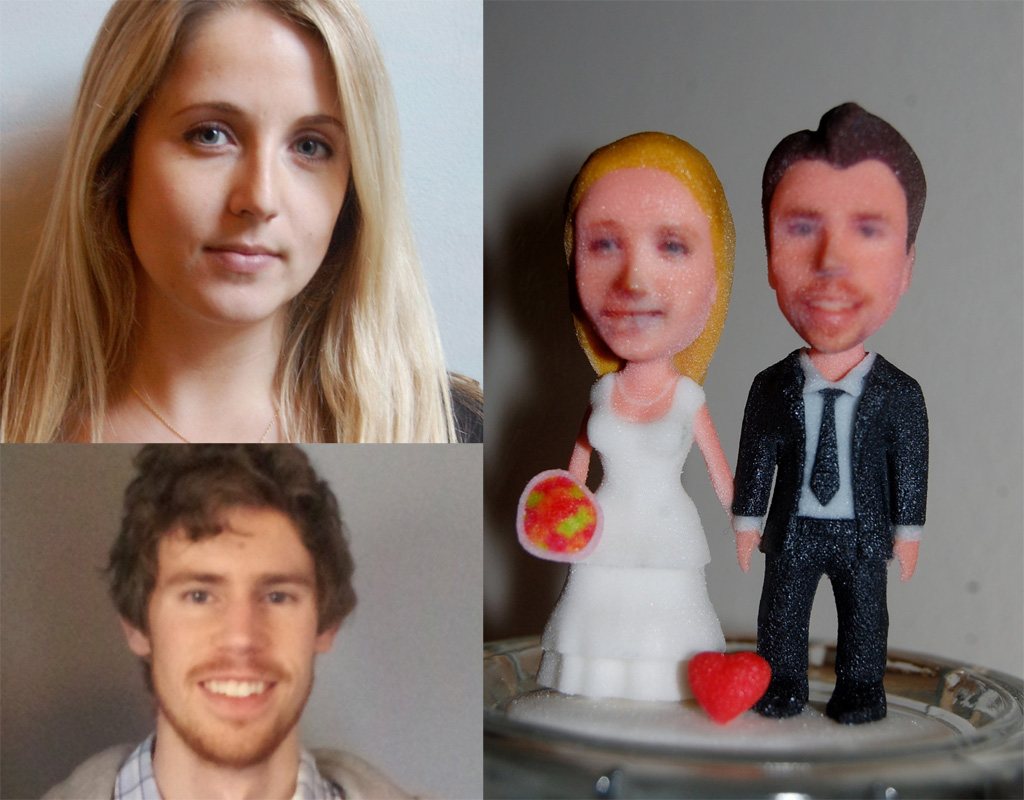 Designer Yoni Binstock has started a cool new Etsy business: selling personalized 3D printed wedding cake toppers. We've seen some 3D printed cake toppers before, but this is the first time I know of where the figures bear a true resemblance to the bride & groom.
Yoni starts with photographs of a couple from the front and the side, and combines those with outfit and hairstyle descriptions to achieve a pretty decent likeness: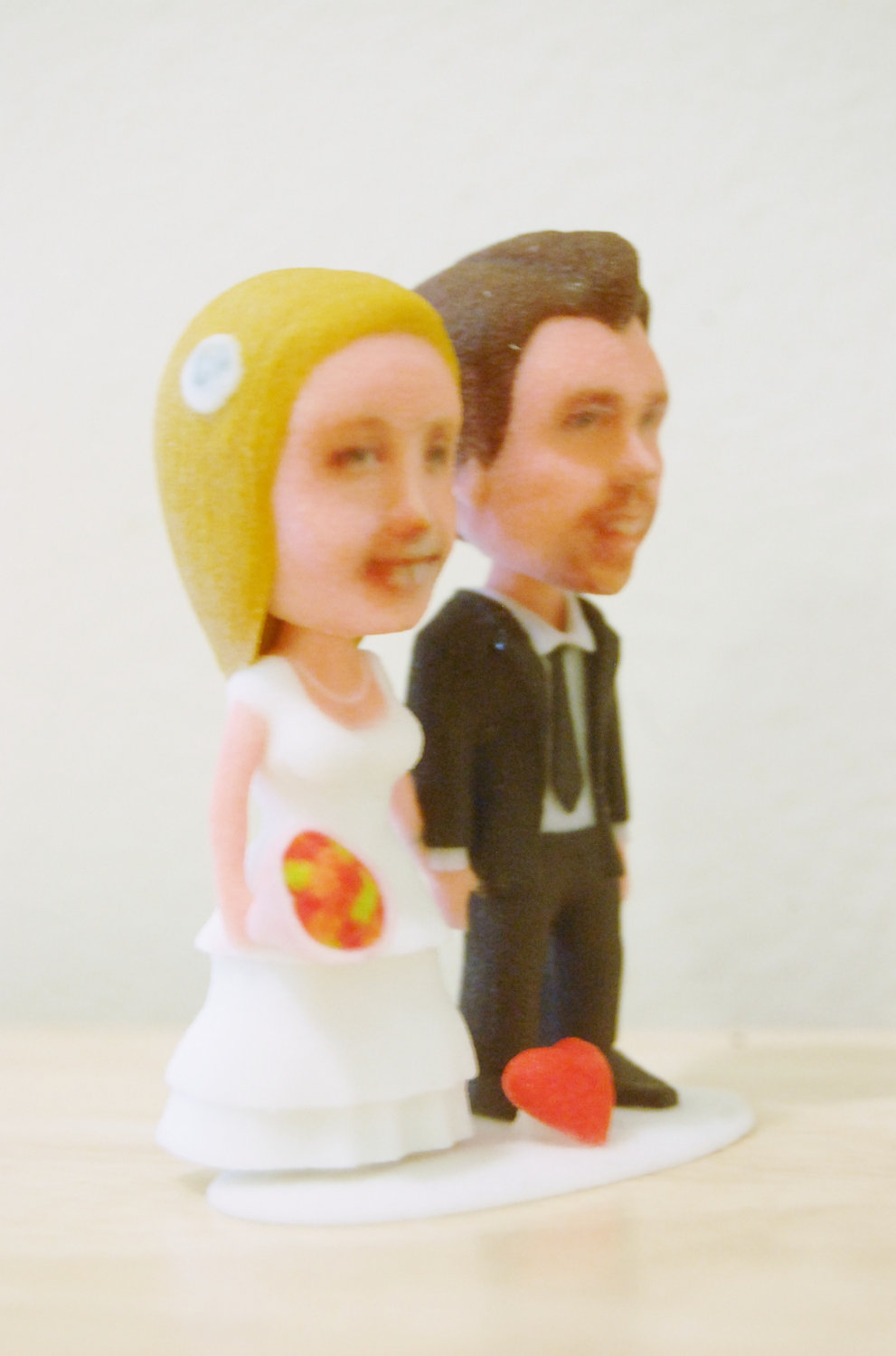 It may require a fair bit of work on the part of a designer for now, but just imagine how this could develop… Just-in-time 3D scans at the alter, printed on-demand to top a cake at the reception?
There's so much money and desire for customization tied up in weddings – a whole cottage industry of marriage-related 3D printed products could very well spring up.
If you'd like to see Yomi's work, his Etsy store is here: Custom Wedding Cake Toppers
(via #3Dprinting & kris10haley on Twitter)
---
Derek Quenneville is a 3D printing evangelist who posts weekly on the Ponoko blog. Follow him on Twitter @techknight.