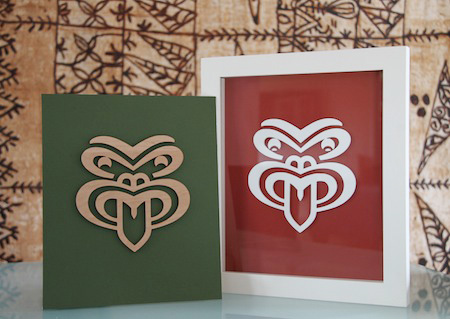 Ponoko made project by Rowan Simpson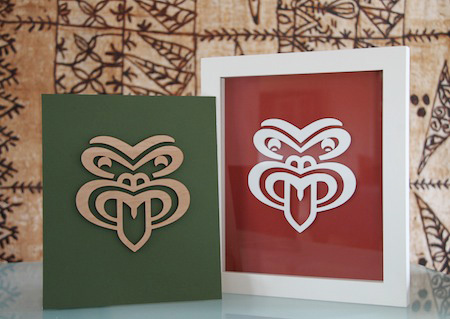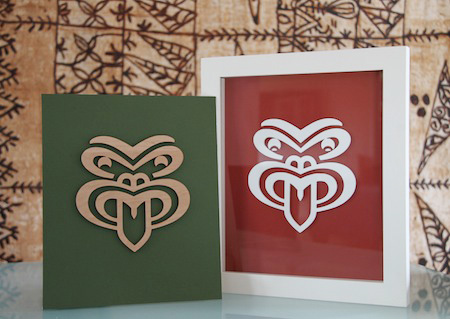 In his blog post entitled Ponoko Moko, business pro and software developer Rowan Simpson talks about his first project with Ponoko. Simpson writes about a piece of cardboard he had saved from a 1987 street parade for welcoming home the losing America's Cup team. On that piece of cardboard was a graphic image based on a moko design, the permanent facial tattoos of the Maori.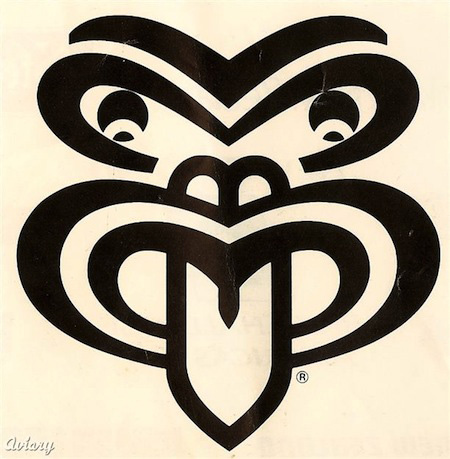 Simpson's account on the process of going from printed image to laser-cut artwork is a great read for those who are new to making stuff with the Ponoko service. It isn't a smooth ride all the way. After scanning the image and uploading it to Aviary, Simpson had a vector image. But, as he writes, "My first attempts to upload this as a design to Ponoko didn't work at all — it just came through as an empty design file with no edges for the laser to cut."
So he enlisted the help of a designer who put the file into Adobe Illustrator. "That worked a treat," he writes. "I selected a material — frosted white acrylic — and clicked 'Make It." After tweaking the material selection, the final product was the moko design cut in technoply beech and opaque white acrylic.

The verdict: "It's definitely satisfying to make something, no matter how much of a novice you are (I am!).
Be sure to check out the post for all the details. He also lists six tips for Ponoko newbies, and provides some free iPhone wallpapers of his design.