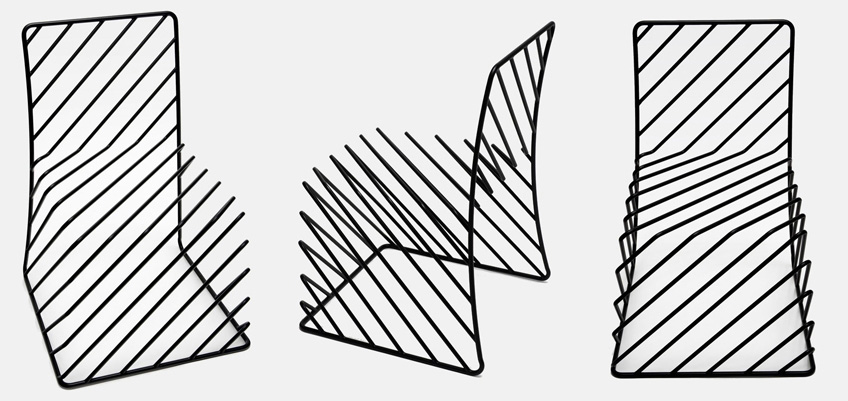 Exploring the dimension between 2 and 3.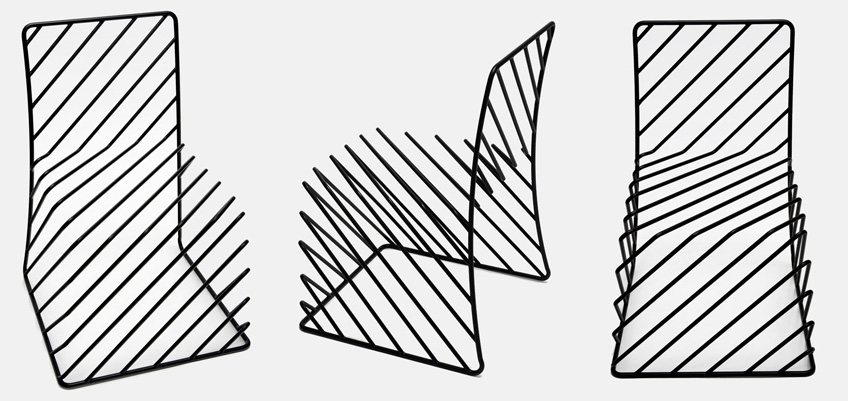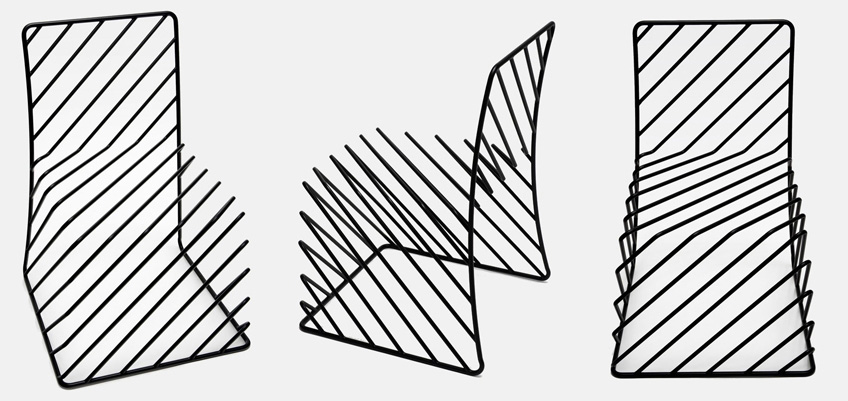 Depending on your viewing angle, the wire frame chair and coat rack look as if they are just two-dimensional drawings in the air. But walk around these furniture abstractions and you'll find all the function of a 3D object.
It's no surprise that such mastery of minimalism comes from Japanese product design firm Nendo, who will be showing their optical illusion furnishings at London Design Week.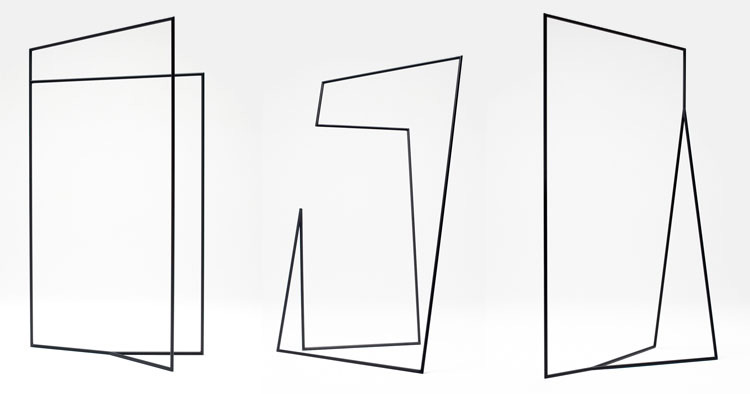 These designs remind me of sculptor Neil Dawson's 1981 piece Echo shown below.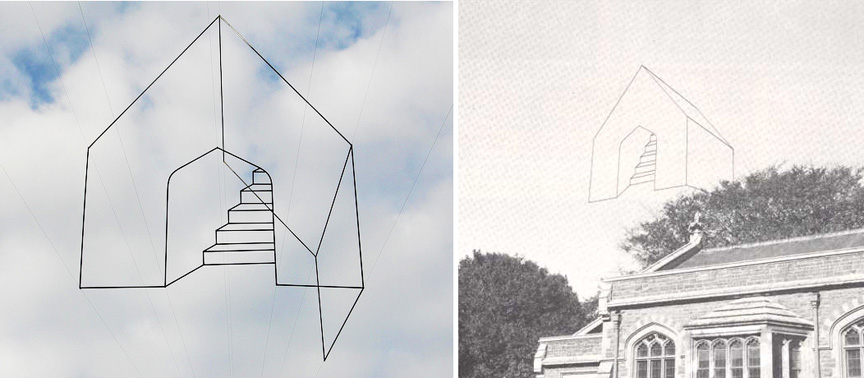 It's tromple l'oiel 2.0. This isn't two-dimensional imagery tricking you into seeing a three-dimensional shape. It's the other way around. Designers are making 3D objects that appear (or even become) flat. It's the next step in simplicity. I mentioned in my trend report on fall fashion that graduates at Central Saint Martins were exploring the very same concept in their apparel designs.
The relationship and space between 2D and 3D is a pertinent topic to design today. Who among us has not yet seen a 3D movie? How many Ponoko users are building 3D objects from planar, lasercut elements? And how natural does it feel to navigate the content on your mobile device through a physical touch screen?
The space between 2D and 3D is a big one, and I'm excited to see what designers find there.
via Cliff Kuang (t) & FastCo Design
• CLICK HERE to read our post on lighting designs from Nendo.