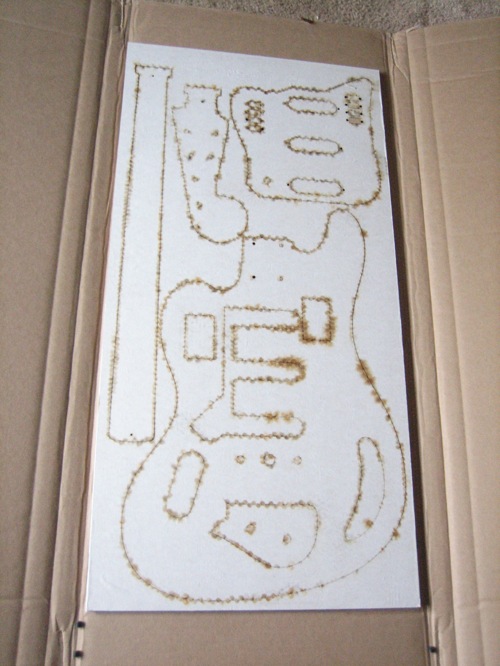 Be a DIY rock star courtesy of PaulRhoneyGuitarCo.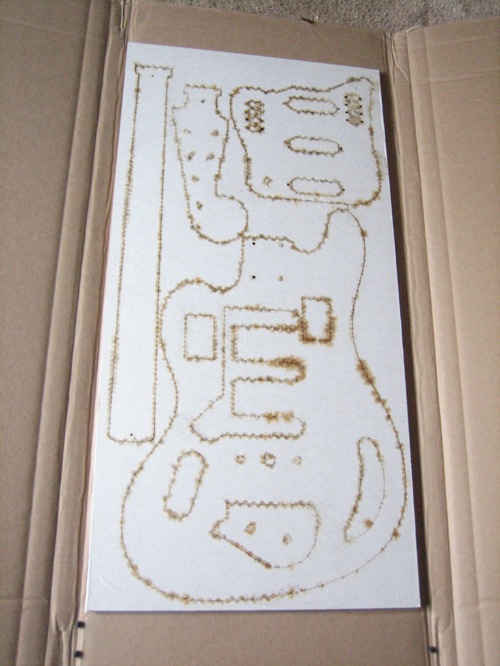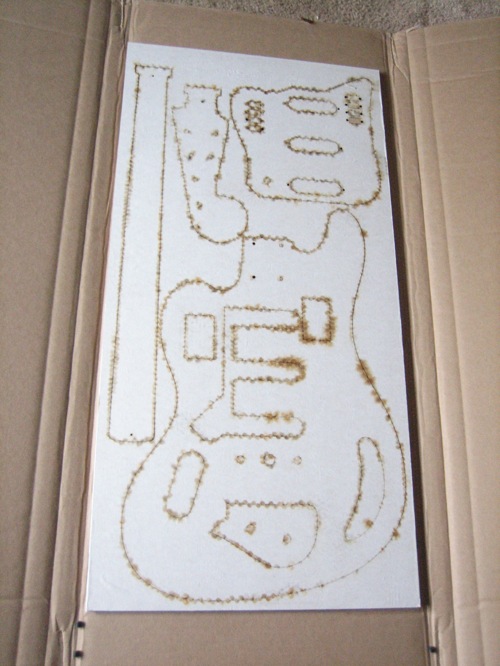 One of the more ambitious projects you may want to undertake using Ponoko may be to build your own guitar!! PaulRhoneyGuitarCo's showroom is currently selling laser cut templates for a Telemonster, Jazzmonster, Jazzblaster, Sally and Panthera guitars.
Paul also shares some tips on how to make your own guitar on his blog. Simple enough if you have the tools but does not include the electrical components of the guitar which I assume is important. So it may not get you to the point where you are ready to get on your knees on stage playing searing lead breaks on your DIY guitar, but it may get you to start thinking about it.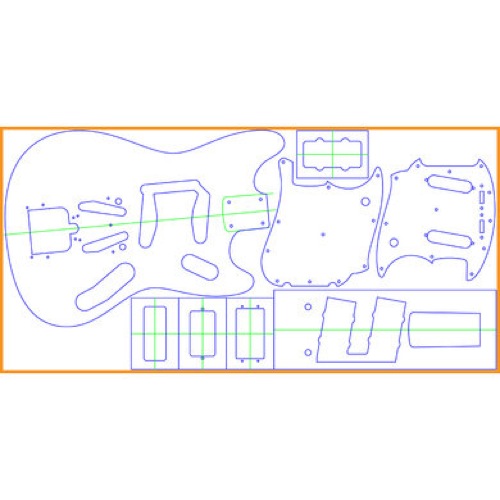 Paul Rhoney is a semi-professional electric guitar maker in Portland, Oregon. Generally focusing on one-off custom builds and replacement parts, Paul has a great attention to detail and a commitment to quality.
Below is an image of a guitar Paul has made, maybe even using Ponoko?