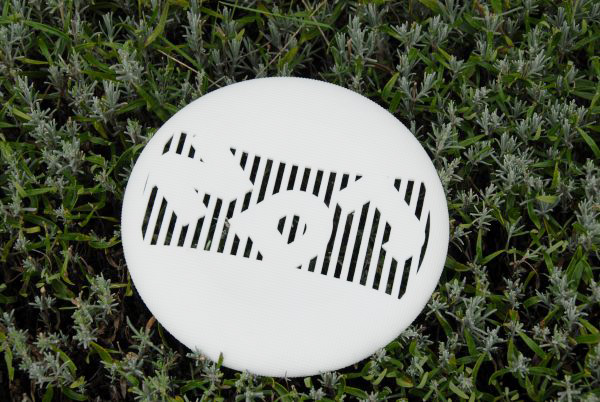 the 'FrisMe' from i.materialise
Thanks to the orchestra action and motion typography, Euro geeks tossing a frisbee out on a corporate lawn has never been more exciting. But what really makes this a thriller, is that the star of the film is 3D printed.
The folks at i.materialise have developed a mass-customizable, 3D printed flying disc which they are calling the 'FrisMe'.  The concept comes from 3D printing guru and Ponoko guest author Joris Peels and was designed by Nicholas De Jaegre.
(FYI: The term 'frisbee' is actually a registered trademark of the Wham-O toy company. So you gotta say "flying disc".)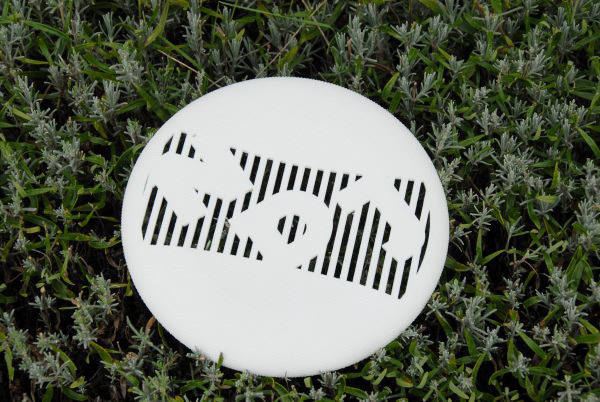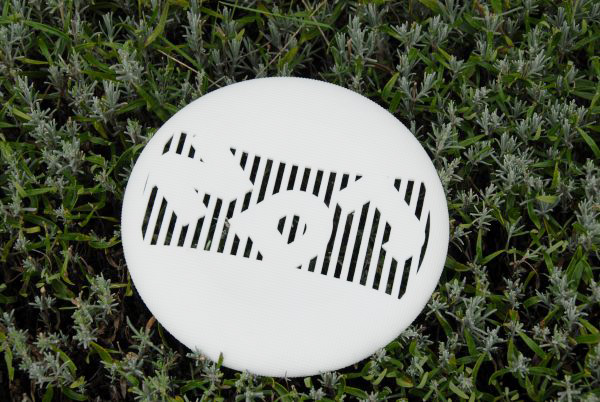 A standard FrisMe is $215, but who buys standard 3D printed items? You wanna go custom. A customized FrisMe is between $230–$310.
And if you want baller status, you can fly to Belgium to have your hand 3D scanned for a mega-customized Scan FrisMe at $1300. Then, inquire about tricking it out with gold plating and hand painting. No joke. Details HERE.
via Joris Peels