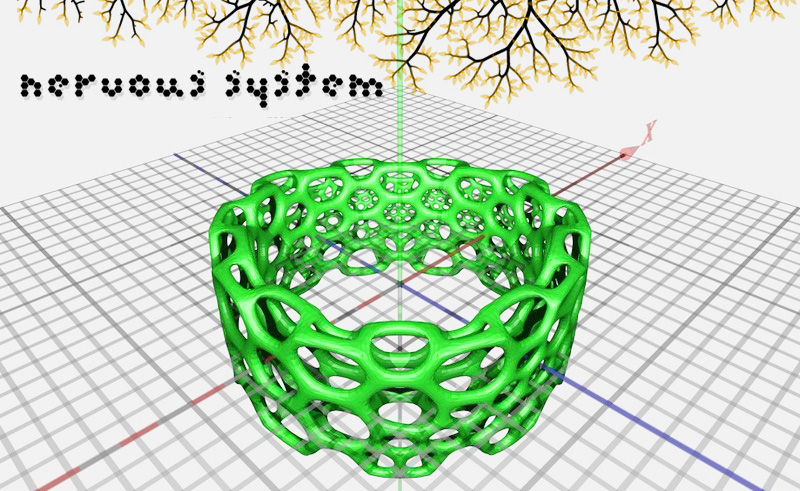 Nervous System uploads discontinued jewelry designs to Thingiverse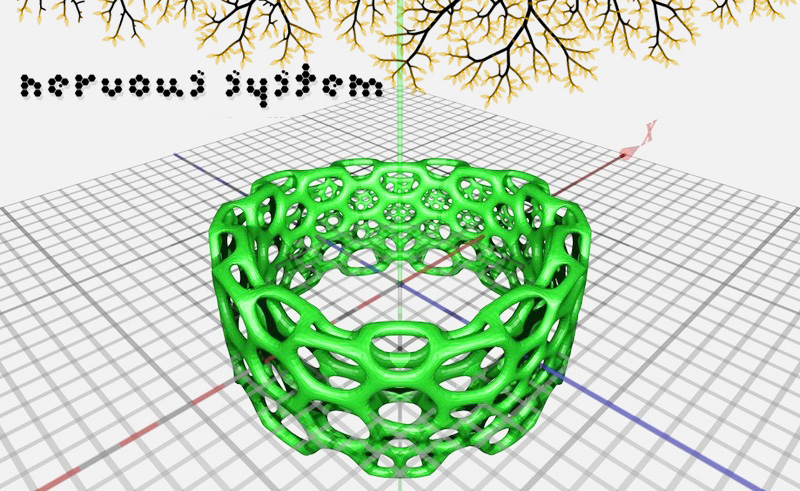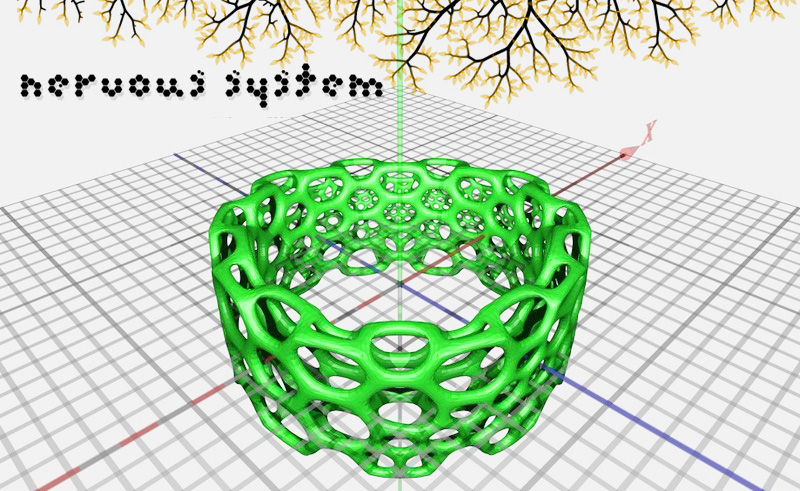 If you're a regular to the blog, by now you've heard of Nervous System and their wildly successful range of science-y accessories.
The Nervous designers have decided to discontinue some bracelet designs from their Cell Cycle line, which btw are inspired by undersea radiolarian.
But instead of letting those bracelets go extinct or become mere fossils on the ocean floor, Nervous System has posted the digital design files at Thingiverse.
This is super awesome news for Ponoko fans. It means you can download the bracelets from Thingiverse and have them 3D printed with your Personal Factory.
So far they've added three different bracelets:

The Diagrid bracelet features an outer layer design of cellular shapes at an angle and an inner layer similar to a honeycomb.
The Regular bracelet uses the honeycomb design throughout, creating an interesting almost-moiré effect.
And my favorite, the Subdivision bracelet, looks like protozoan lace.
Note: If you want to have these designs 3D printed with us, please note the material restrictions below:
• Diagrid — Durable Plastic, Superfine Plastic, Rainbow Ceramic
• Regular — Durable Plastic, Superfine Plastic
• Subdivision — Durable Plastic, Superfine Plastic