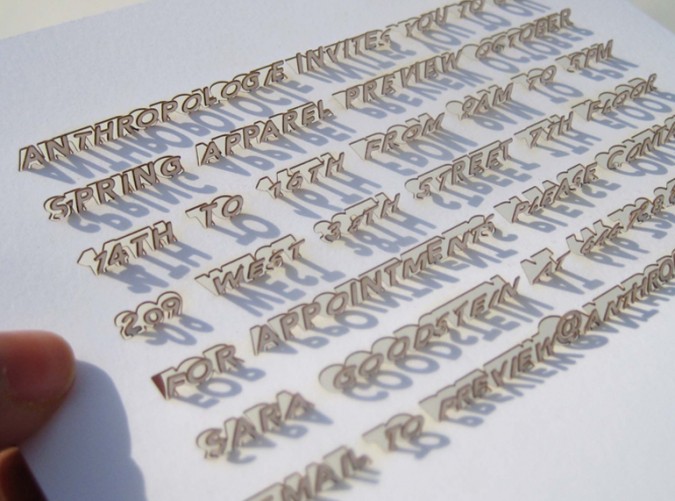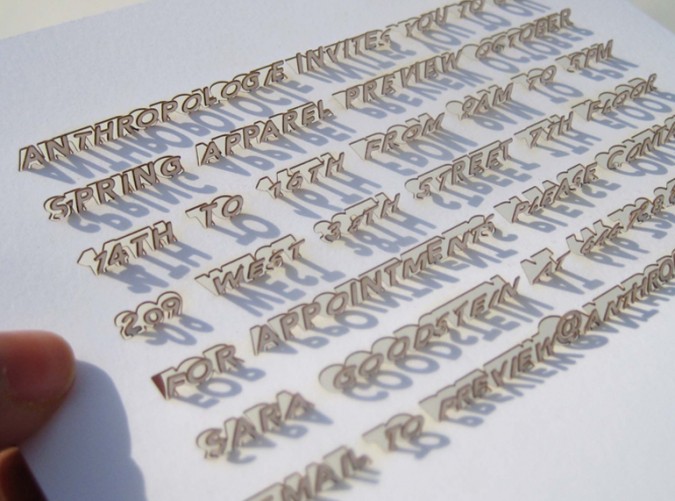 Anthropologie is a destination for women wanting a curated mix of clothing, accessories, gifts and home décor that reflects their personal style and fuels their lives' passions, from fashion to art to entertaining.
So when it was time to debut a new collection of signature products, the invitation to the spring press preview event had to be not only stylistically special to align with the brand's eclectic nature but also dramatic enough to grab the media's attention.
Lizania Cruz was commissioned to create the invitation, where she paid extra attention to all the typographical elements—the typeface/font, kerning (the white space between characters), line length and tracking (spacing between the lines).
And while the design would be visually pleasing and easy to read if traditionally printed, the simple transformation of laser cutting a portion of the typeface outline completely changes how recipients read the message. Each word can be folded out to stand proud from the surface, making perspective, light and shadow all contribute to a more memorable sensorial experience.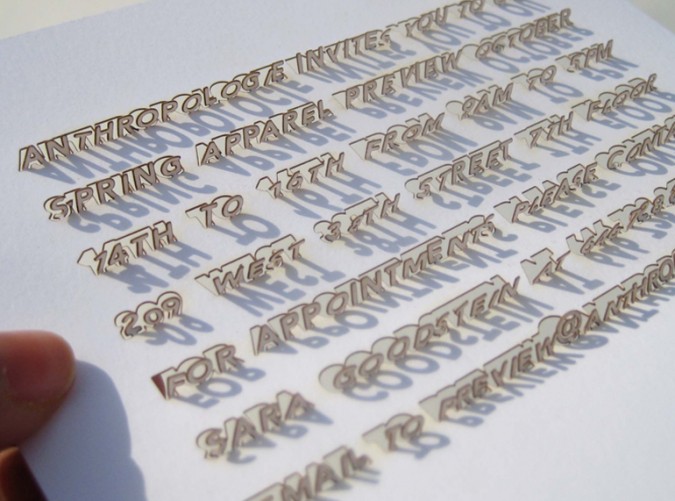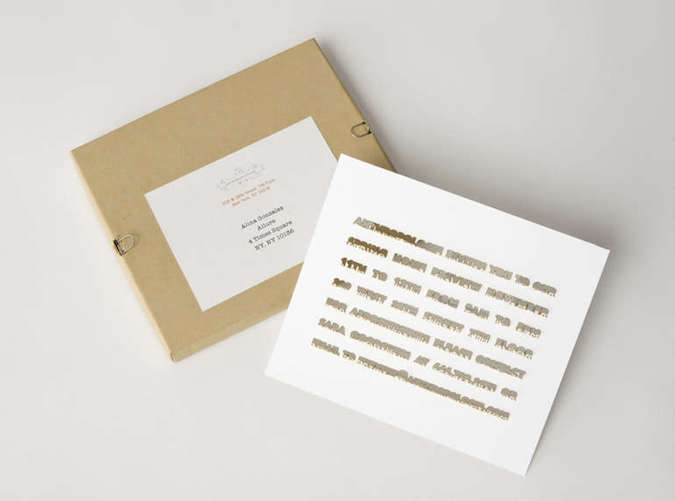 Evites may be easy and economical to send, but they're not memorable. Incorporating the tactile nature of a printed invitation with the interactivity of folding the letters combine to make a creative statement and set the tone for the event—with a dazzling effect that perfectly ties into the symbolism of growth and rejuvenation that spring brings.