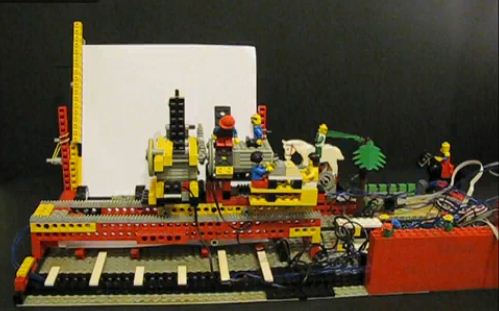 Awesome Lego Printer; Watch the Team of Tiny Workers in Action Video Clip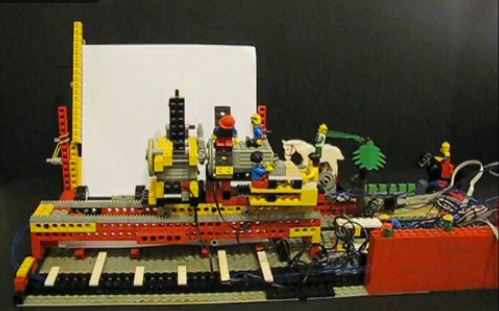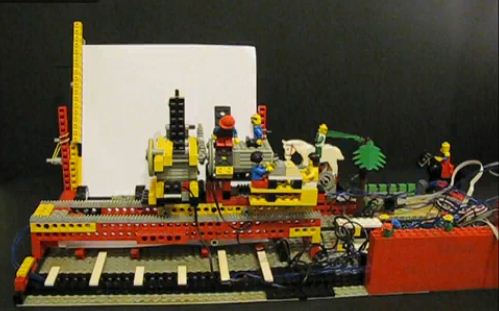 This may not be a laser cutter or a 3D printer, but the effort this guy has gone to in building and accessorizing his own plotter from the ground up deserves a mention. Although in times gone by it was possible to purchase a kit with similar functionality, techno enthusiast Squirrelfantasy (also known as Horseattack and occasionally "Adam") has done it the hard way. He answers a few questions about his process on the YouTube clip page, but here is the brief summary:
Lego felt tip 110″ printer connected to an Apple Mac. This is not a kit you can buy and does not use mindstorms. I designed/built/coded it all from scratch including analog motor electronics, sensors and printer driver, the USB interface uses a "wiring" board.
The video is well worth investing a whole minute of your time in. Not only will you see more of the lego ladies at the control panel, there is also a mighty wheeled stallion at the heart of the operation… and so much more. Click on the image below to be taken to the clip  (opens in new window).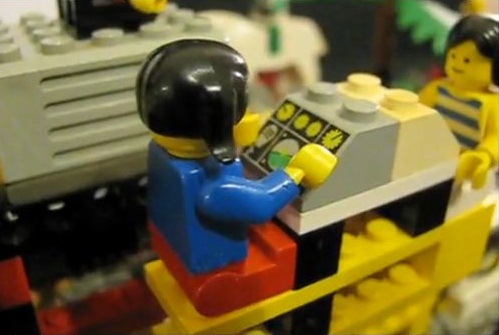 Via Wired