Retro-Technify your electricals with laser-cut accessories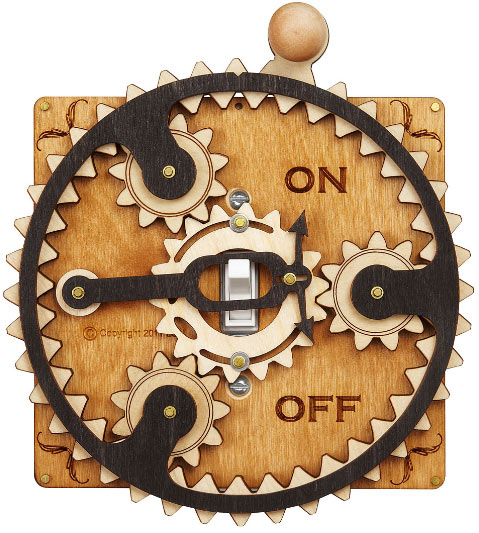 Flicking a switch is something we so easily take for granted. With the smallest action, darkness is banished and the room is flooded with light. Taking a more considered approach to the wonders of electric lights, this range of switch enhancers combines the high-tech precision of laser cutting with a mechanical sensibility that hearkens back to simpler times.
The planetary gear adaptation pictured above is just one of several wonderfully overcomplexified wall plate add-ons from Father and Son team Lance and L.J. Nybye. Other variations on the Steampunk theme include rack-and-pinion mechanisms, levers and toggles all beautifully laser cut from high quality plywood. If plain old plastic toggles simply aren't your thing, the Steampunk light switch collection is available to purchase at Green Tree Jewelry.
via Make: