cardstock comes to Ponoko US = a whole new range of things to make!


Awhile back we gave our most frequent customers the chance to tell us what new material they wanted to see in the Ponoko materials catalog, and we promised to add the top two materials by the end of the year.
We brought on matte black silicone rubber last month, and today we're announcing CARDSTOCK!
We even let our top users vote on what colors they most wanted, so we've got black, ivory, and red.

The cardstock laser engraves really well. It looks awesome, to be honest. And one trick you can do is use a medium vector engraving line to create perfect fold lines. Because it's paper, its 100% recyclable and can be easily joined with glue or tape.
And you can buy a sample of our new cardstock materials for $2.50 each.
Introducing cardstock to the materials catalog also opens up the potential for a whole new range of products you can make.
To give you some inspiration and ideas, here are some examples of beautiful stuff made with lasercut cardstock.
Note: the products you are about to see were not made with Ponoko and weren't made using our cardstock. Because, ya know, we just now added cardstock. But we wanted to show you the kinds of things that are now possible. : )
Nando Costa recently released this trippy 2012 lasercut calendar.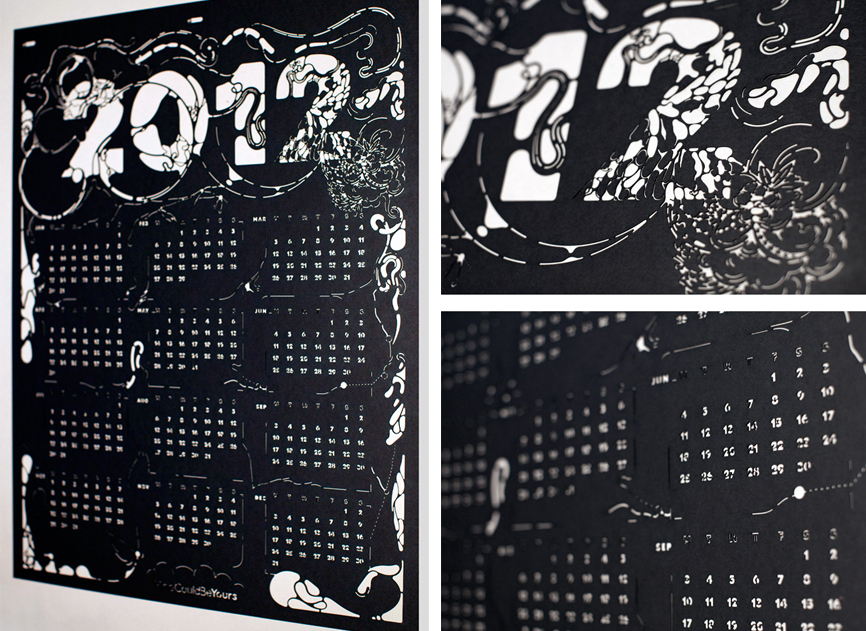 Stellavie designs decorative artworks and gorgeous lasercut lampshades.

Saloukee creates exquisite paper jewelry pieces.

Check out these fantastic favor boxes KatBlu Studio.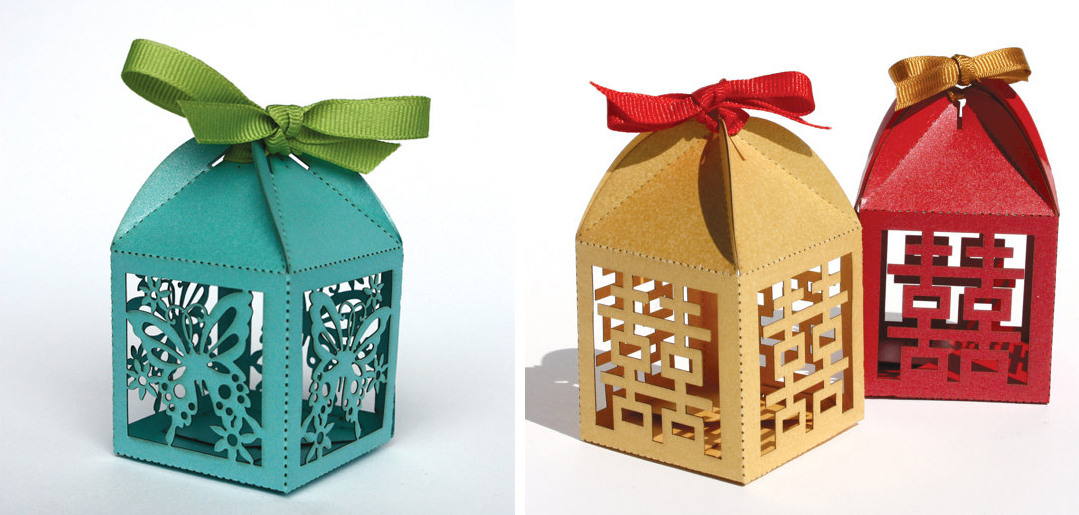 Cutture of London creates an endless array of custom stationery and ready-to-buy greeting cards.