Powerful tools for programmatically generating 3D models for export as STL files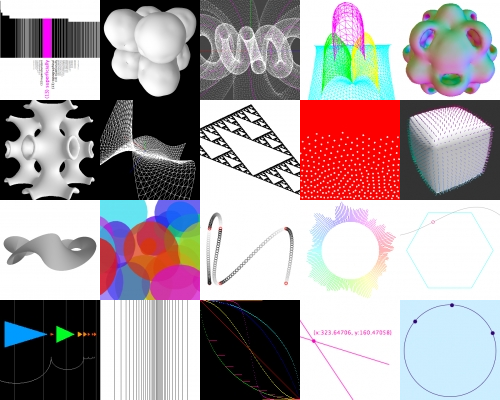 Last week I showed how you can use CodeThread to create GCode files for direct control over your 3D printer. Today I look at more portable solution.
Toxiclibs is another set of libraries for Processing that allows you to create 3D models through programming. Unlike CodeThread, which is designed for experimental printing, Toxiclibs has many, many uses including a function that can export your creation to an STL file. That means you can print the result on any home 3D printer you might have, or upload it directly to your Personal Factory.
One user, Nikolaus Gradwohl aka Guru, used Toxiclibs to create this tentacle: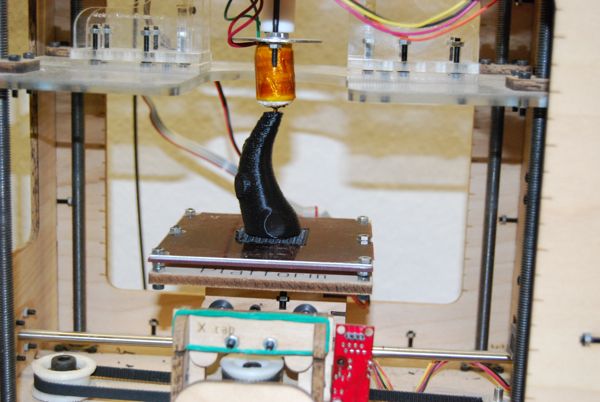 I used his script and made my own STL file that I brought right into ReplicatorG: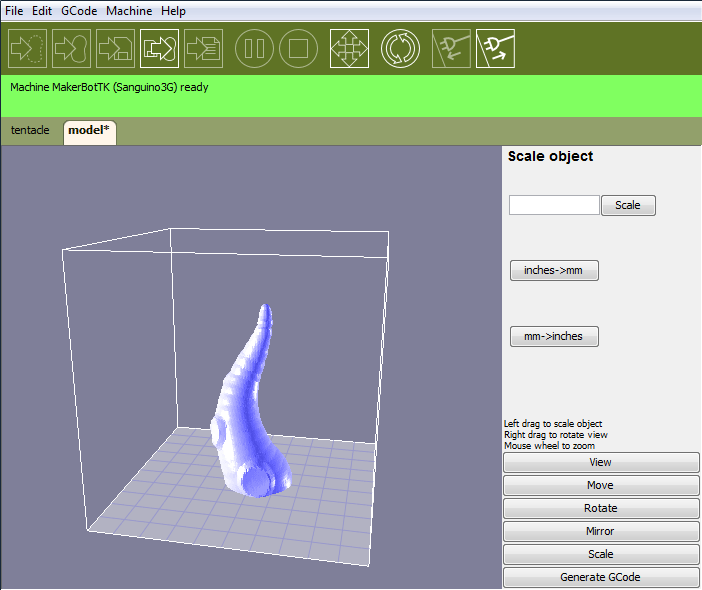 How to install:
Download and install Processing
Download and install Toxiclibs
Download the tentacle example
Start Processing

– Open your processing-1.2.1 folder and run processing.exe (or the appropriate executable for your platform).
– Click File –> Open and navigate to where you saved tentacle.pde.
– Open tentacle.pde and click the Run icon in the toolbar.
– Press "s" to save an STL file in the script's folder.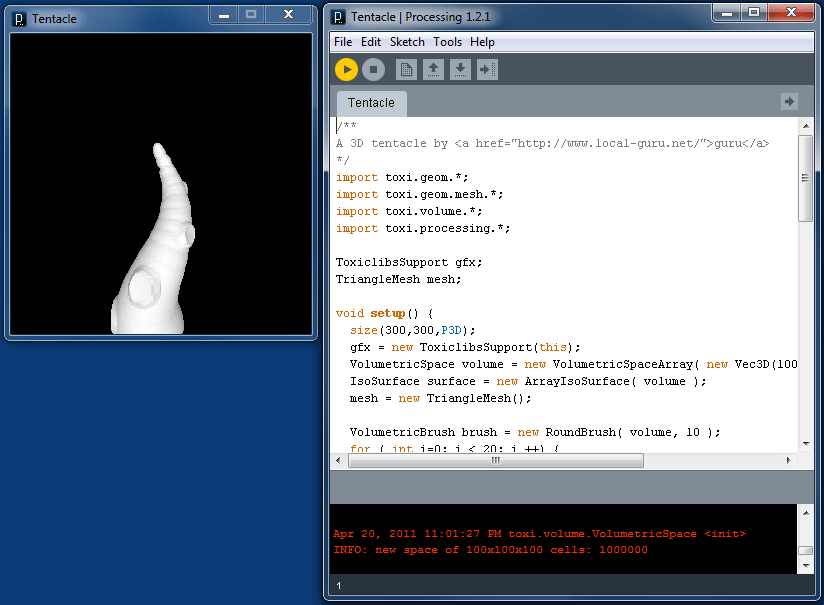 What will you make?
---
Derek Quenneville is a 3D printing evangelist who posts weekly on the Ponoko blog. Follow him on Twitter @techknight.