Playful Graphic Works From Jonathan Calugi Etched In Bamboo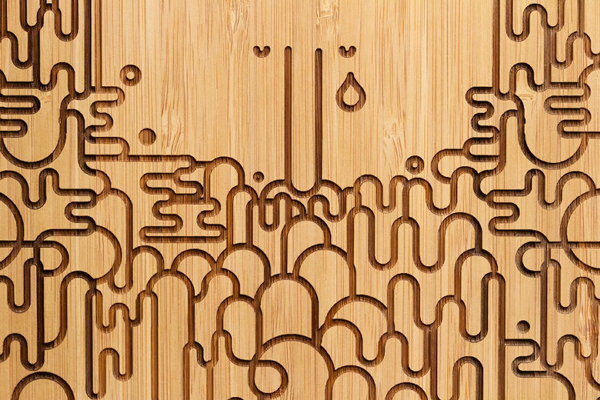 You'll find his distinctive style in all kinds of places. Intricate doodler extaordinaire Jonathan Calugi has produced illustrations for electronics giants, fashion labels, boutique galleries and pretty much everything else in between.
Although much of his work is very happily nestled within the printed world, an occasional piece veers away from the boldness of bright colours to be etched into surfaces using lasers. So whether it is a bamboo panel (pictured above), an engraved notepad or a limited edition coffee machine, laser etching with Calugi's illustrations certainly does bring objects to life.
There is a real appeal to this work. Inspired by Love (he is Italian, after all), it exhibits a childlike innocence underpinned by a sophistication where every line and curve tells its own story.
Feeling the love yourself? Dive into our materials catalog and see where this inspiration takes you. Tips on finding the right balance between vector and raster can also help you achieve the look you are after.