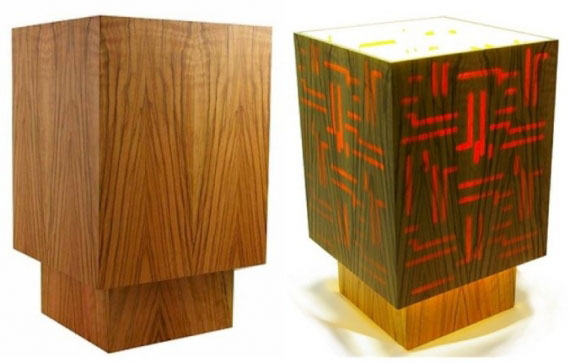 Sarah Finn has a passion for wood. Trained as an architect at the University of Berlin, she now designs a range of "light and living" objects from her offices in a farmhouse near the Alps. She works with cherry, maple, elm, olive and alpine pine to create her range of laser-cut gemoetric, patterned lamps.
"The new lamp collection focuses on the dominant graining of olive wood. When the lights are on, a new pattern breaks through the veneer; lamp and space seem to be transformed. Techinical and geometric structures glimmer like glowing fire."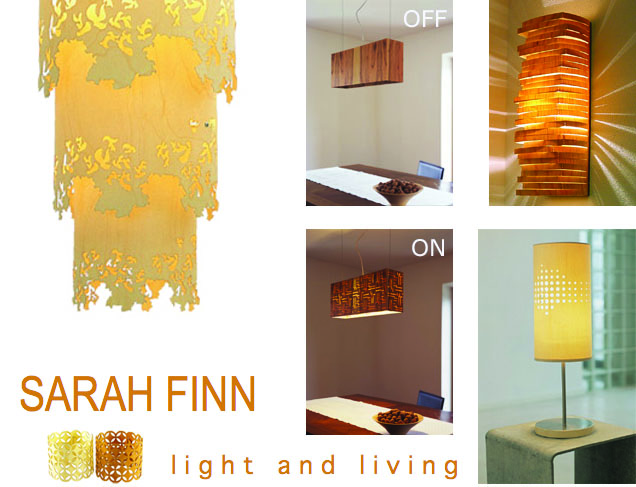 You can purchase Sarah Finn's lighting at Hygge Life and other accessories through A+R Store.