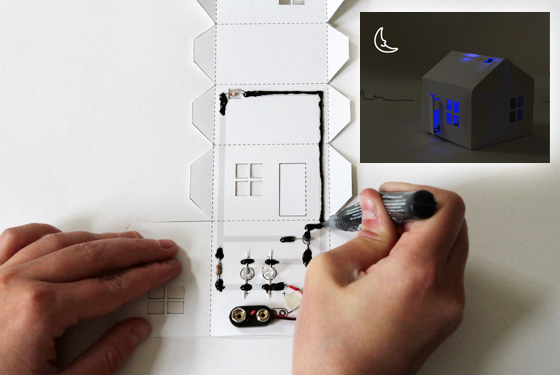 Enter through August 14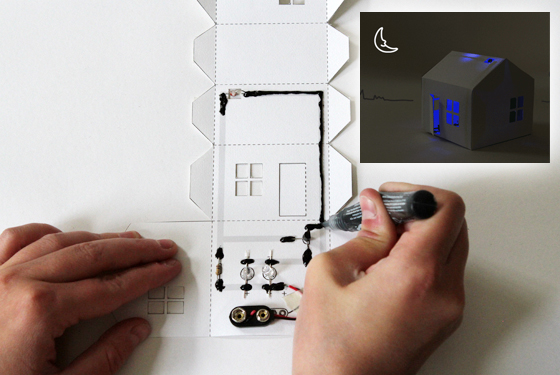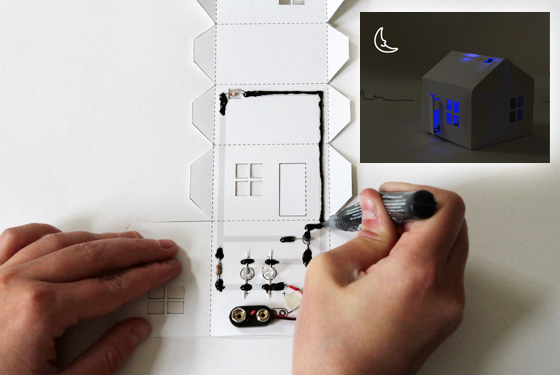 Bare Conductive made it to our 2010 list of Ten Super Cool Materials for Creativity with their non-toxic, skin-safe paint that lets you actually draw electronic circuitry.
The London-based company has since incorporated their wonderful paint into several new products that let you create interactive electronic surfaces.
And we're giving away one of these easy and fun DIY kits to you!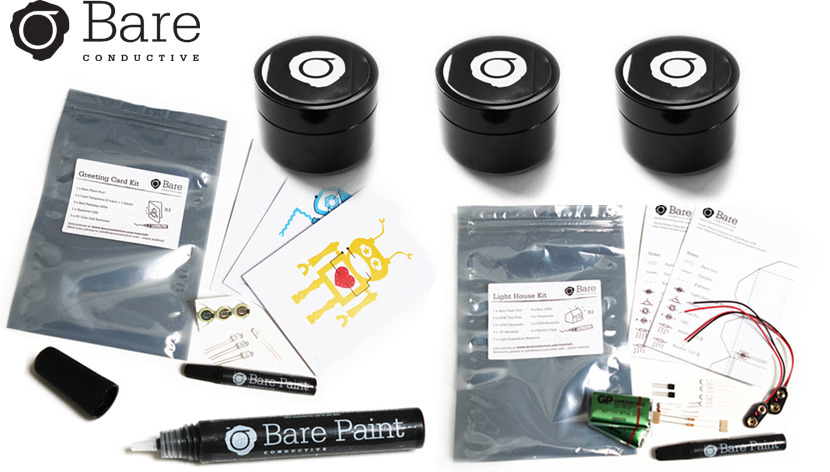 Win a paper house kit that lights up when it gets dark.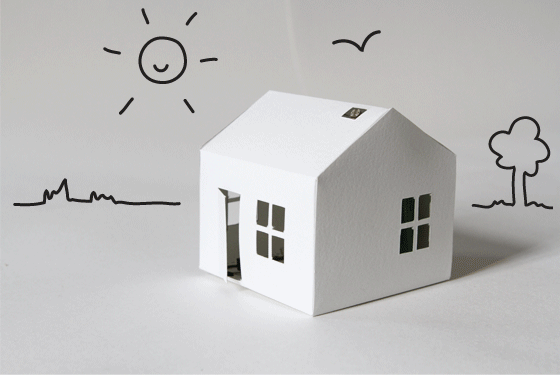 This cute paper house kit includes a Bare Paint Pen, 2 different pairs of resistors, a couple of 9 volt batteries, 4 blue LEDs, 2 transistors, and 2 battery clips.
The simple tutorial will show you how to cut out your house template, place your components, and draw the circuit. Plug in your battery and you'll have a little paper house that lights up to look like some tiny person inside is watching television (or on facebook).
How to enter:
In the comments, tell us how you would use Ponoko's lasercutting service with Bare Conductive's paint to create an electronically interactive surface. Only one entry per person, please.
Deadline:
Enter by 8pm pacific time on August 13, 2012.
Winners & prizes:
The Ponoko team will pick their 5 favorite ideas to determine the winners. Five winners will each receive a free Bare Conductive House Kit.