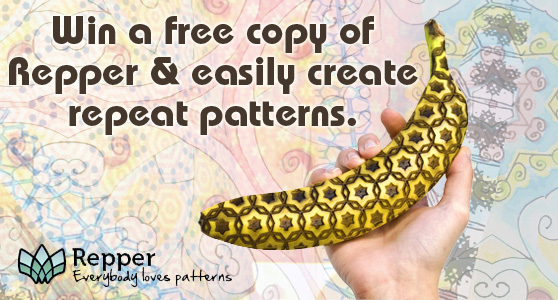 Our March blog contest ends 16 March 2011!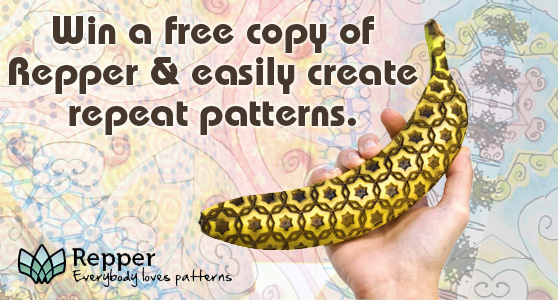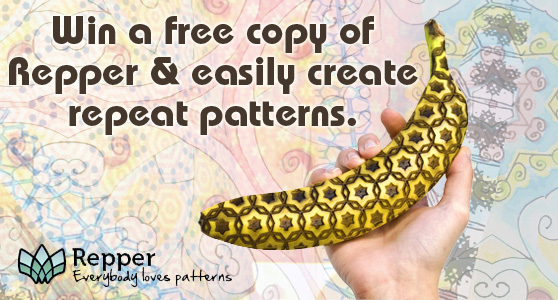 Update: Check out the Repper repeat pattern app winners right here!
This month we're giving away 5 free licenses of the delightful Repper tool, a simple application that lets you create repeating patterns.
With Repper, you can start with any source image, zoom in or out, change the tiling, edit colors on the fly, and export your repeating unit or the entire surface as a raster file. It does not export files in vector format (yet), but you can convert them using a vector editing application like Illustrator.
People have applied their Repper generated patterns to web and graphic designs as well as product design and interiors — and yes, a laser etched banana.
How would you apply a Repper pattern to a Ponoko project?
The top 5 answers will win a free Repper license courtesy of Dutch developers Studio:Ludens.
How to Enter:
Leave a comment below telling us about how you would use a Repper pattern with a project you could make using Ponoko.
Only comments describing projects that could be made with Ponoko's digital making methods (3D printing & laser cutting) will qualify to win.
Prizes:
5 winners will each receive 1 free license to Repper, a $39 value.
Deadline:
Contest closes 16 March at 10p.m. PST.
People from the Ponoko and Studio:Ludens team will choose 5 winners total.
Winners will be notified on 17 March 2011 and announced in an update to this contest announcement.
For more information & inspiration:
• RepperPatterns.com
• http://repperpatterns.com/community/
• Ponoko.com
• http://www.ponoko.com/make-and-sell/design-it-yourself