design competition from bildr.org

Ponoko and Ogi Lumen are sponsoring Bildr's latest competition. The challenge is to design something with nixie tubes and laser cutting.
Don't know what a nixie tube is? Here's a little background from Bildr:
"For those who do not know, the nixie tube (pictured above) was a precursor to the 7-segment LED display. But instead of simplifying things and making all numbers come from a series of seven lines, its creators wanted real typography, and not the stuff you could get with 2.5 volts, the kind that only a 170 volt neon tube could bring you. This is the nixie tube, a 170 volt neon tube where each number has its own cathode, which are all stacked on top of each other. So, 11 connections. You connect two, and the number 3 lights up, another two, and it lights up the number 9."
And for those who aren't familiar with Bildr, they're a new online community "for artists, designers, makers, builders, or anyone interested in the world of electronics and code." They opened their virtual doors just last month and are running a few promotions to spread the word about the new site.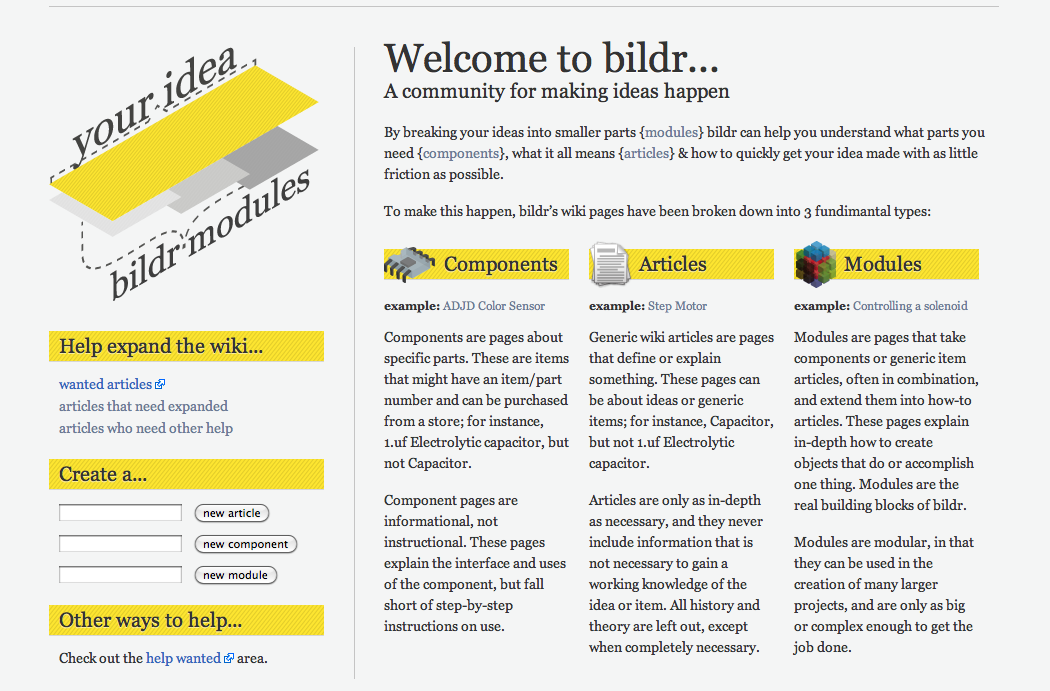 Entries are open until 22 November, and the person with the best idea will get:
Two (2) Ogi Lumen Nixie Duo and Nixie Driver Kits (tubes, controller boards, everything you need to connect to the Arduino (assembly required))
One (1) nixie power supply
$50 to Ponoko for materials and laser cutting
"If you have an idea, send us an email at promotions@bildr.org, and let us know what it is. Also, let us know that you know how to make it happen and are comfortable working with a high power system. 170v isn't a joke, and we want this to go to someone who will actually be able to put it together.Also, note that Ponoko is not available in all areas, and shipping is really expensive to some places, so location may play a small part in our decision."
To get an idea of what you can make using nixie tubes, take a look at Bildr's twixie — a wonderful little twitter  follower counter. (And interact with it yourself by following Bildr!)

Click HERE for complete details on the competition.