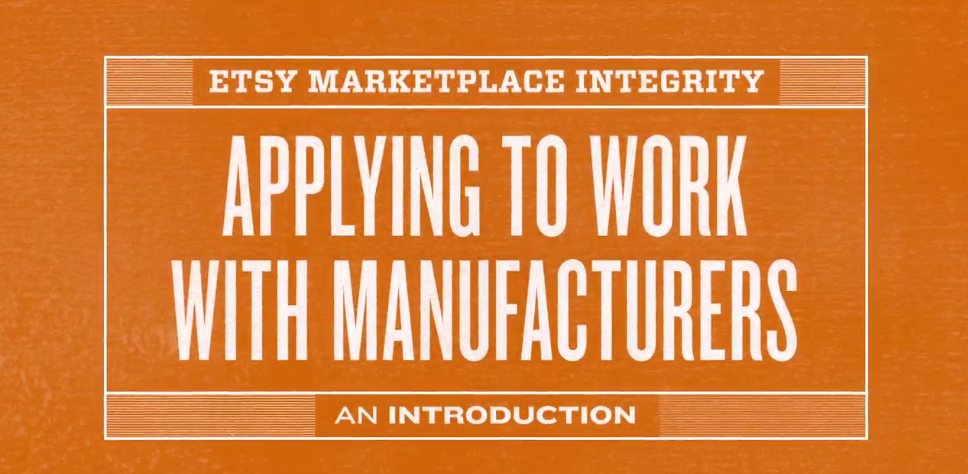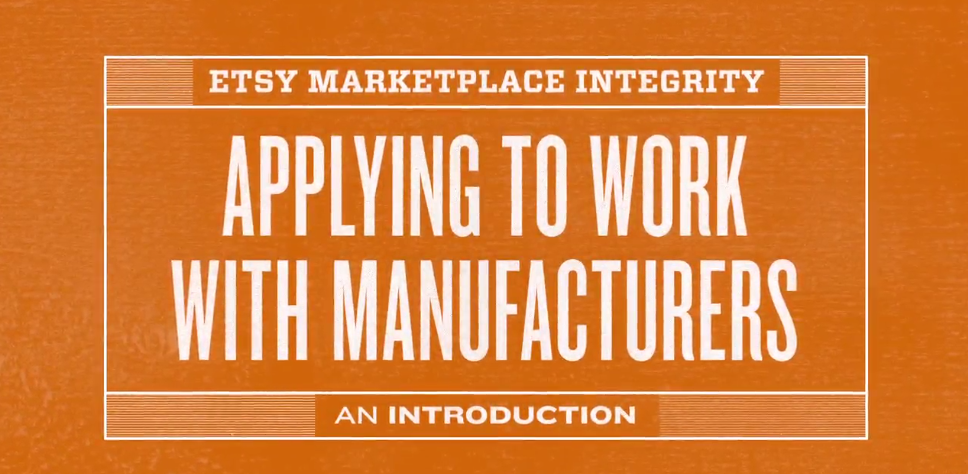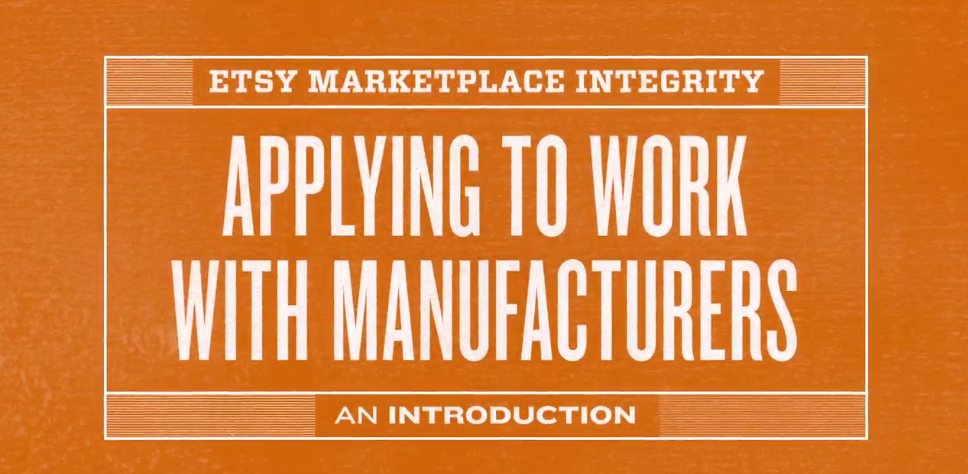 Early this month, Etsy released new guidelines for Etsy shops. The new policy officially welcomes shops that use outside/outsourced manufacturers — as long as they are first "approved".
Etsy writes that "These new policies are crafted to support a diverse community of makers, designers and curators — from the solo artisan just starting out, to the full-time seller hiring staff, to the artist who partners with a manufacturer to bring her creations to life."
A Guide To Selling On Etsy
Everything you need to know about selling on Etsy.
The "artist who partners with a manufacturer" should apply for approval in order to sell on Etsy. This includes all Ponoko customers using our laser cutting service to help create their designs.
According to the new policy, "Digital prints and posters, music, books you've authored, and 3D printed items can be sold without review." This means that Ponoko customers using our 3D printing service to create designs do *NOT* need approval.
I contacted the Etsy integrity team and asked some questions on behalf of Ponoko customers.
1. If I'm already selling on Etsy, do I still have to get approval?
In order to apply to work with outside manufacturing partners, you have to have registered to sell on Etsy. If the items you are already selling in your shop are made in part or fully by an outside manufacturing partner, then we'd like you to fill out the application. There are a few exemptions– types of items that do not need approval– but sellers who work with commercial laser cutters should apply.
2. What are the consequences if I do not apply for approval?
At this time there are no consequences for not applying. We did not want to throw our existing community out of compliance with these changes, so we are not forcing anyone to submit this application immediately. We also recognize the busy season approaching, and understand that our sellers have a lot to focus on to get their shops ready. Starting in 2014, we'll be reaching out to sellers and encouraging them to apply.
3. How long does it take to review my approval application?
The review process takes about a week at this time. The Integrity team is very carefully pouring over applications. It is a time consuming process that we are being very attentive to. We hope to process applications more quickly in the future, but this is new for us too so we're being extra-sensitive.
4. The review form is very detailed. Do you have any plans to create a list of pre-approved manufacturing partners?
We do not have any plans to pre-approve manufacturers, but we appreciate the suggestion and will keep it in mind as we make changes to the application process.
5. Is there a reason that 3D printing does not require approval?
The list of exemptions was extremely difficult to come to. We are discussing this internally at this time. I can't give you a great answer to this at this time, but please know that we are working through this internally.
(For my own curiosity, I asked if digitally printed fabric (eg Spoonflower) was exempt like digitally printed art and books. The answer is no.)
I also contacted one of our customers who has already applied and received approval for her Etsy shop, and asked her to share experience. Jen runs Peppersprouts, a line of home decor and accessories. She has an Etsy shop in addition to selling on her own site as well as to wholesale buyers.
Jen wishes Etsy had waited until next year to roll out the new policy saying "It's rather frustrating to have to jump through hoops while I am busy getting ready for the holiday rush and shopping season." And although Etsy says they keep all manufacturer and process information private, she still finds it "a little unnerving to have to share with a site who my suppliers are, not knowing where that information is stored."
It took just a few days to get approved, but the application process did take a full afternoon: "I had to answer questions about my business and about my manufacturing partners. Like have I been there in person, what certifications if any they have, and why I chose to work with them. I also had to provide a detailed process break down of one of my products and provide photos showing each step of the production process and how and what part I play in it."
For more information on Etsy's review process and how to apply for approval, visit Etsy's page on Working with Manufacturers.