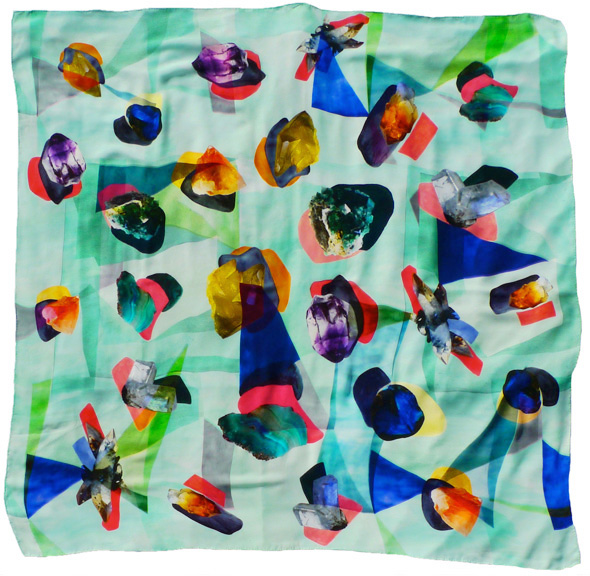 the Spring/Summer 2011 collection from Charlotte Linton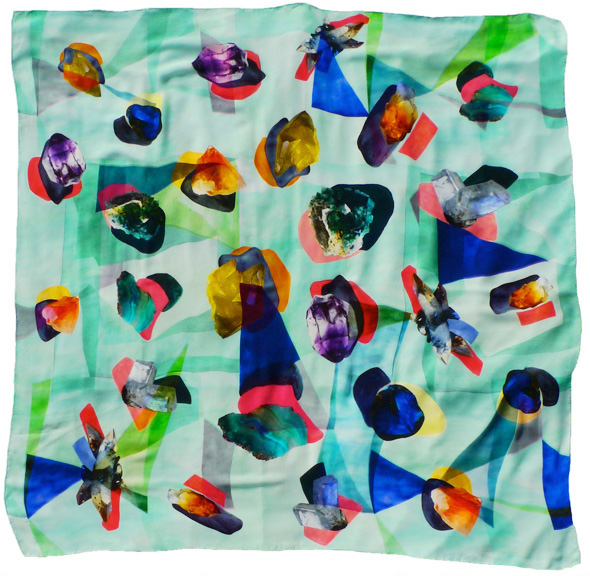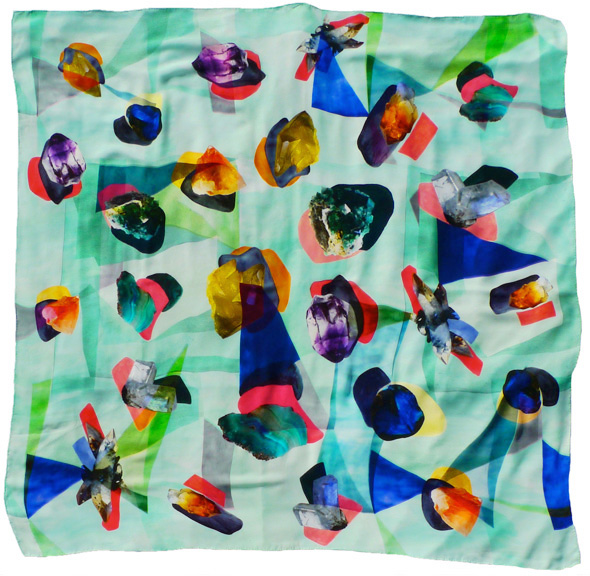 Traditional fabric printing involves a limited color palette. Whether it's block printing or screen printing, more colors always means more cost.
The greatest thing about digital textile printing is that designs can have unlimited colors at the same cost as a single color. Yet designers using digital fabric printing still cling to flat designs with a few, flat colors.
Let Charlotte Linton show you how it's done.
above: Mineralogy
Linton's latest collection features several digitally printed silk and wool scarves inspired by Madagascar. These designs have all the life of hand rendered illustrations and all the depth of photography.
Enlightenment (below left) and Antropology (below right) capture every gesture from pen scratch to marker stroke. They're like pages from a silk sketchbook.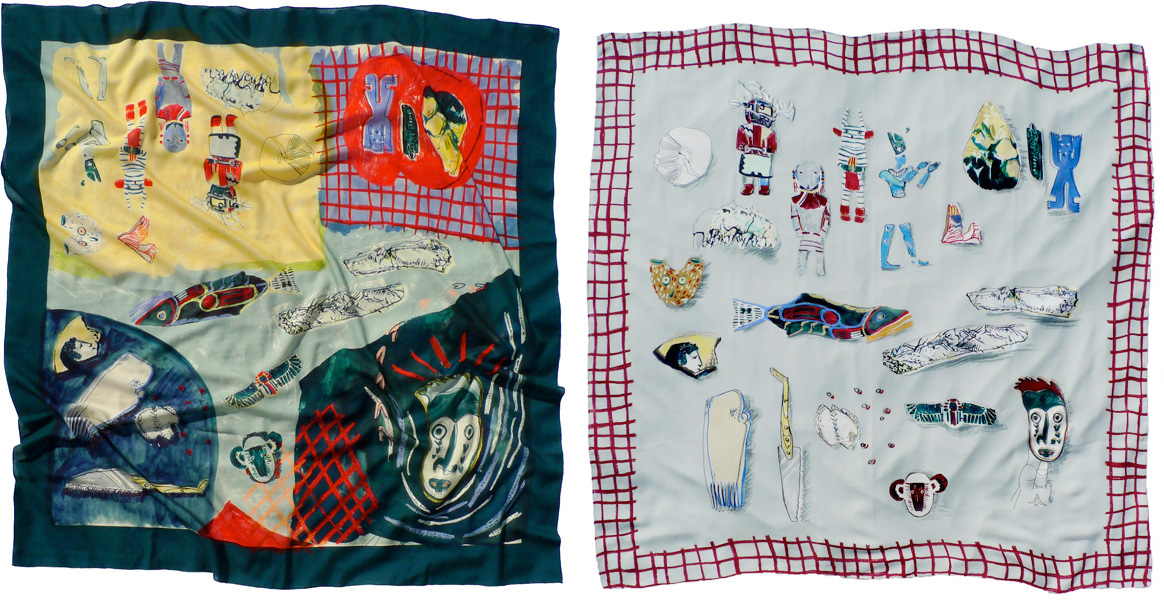 Maki (below top) is a polka-dot of marsupial face photographs while Thomie (not shown) is a simulated exotic fur printed on to 100% wool.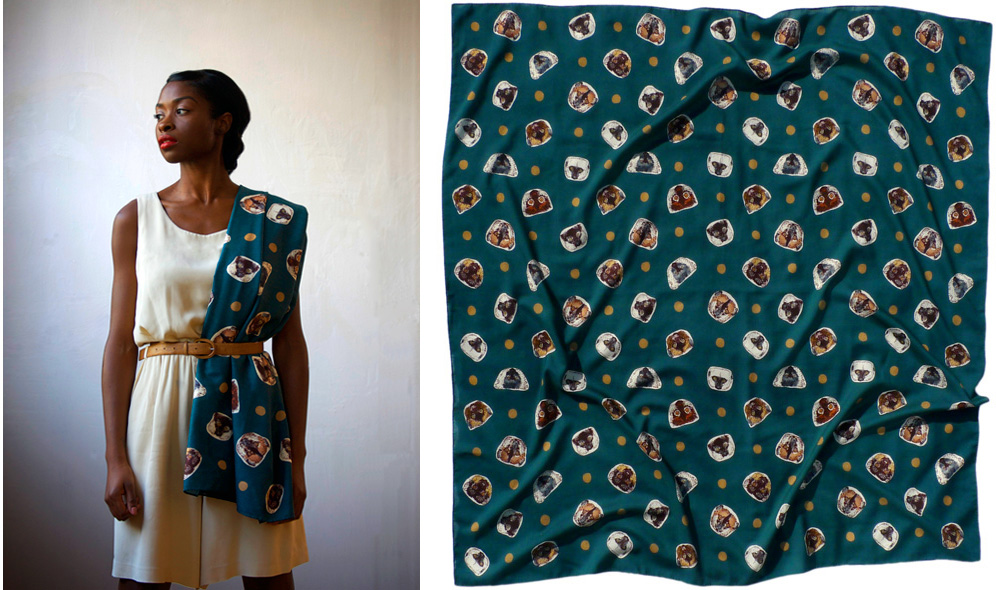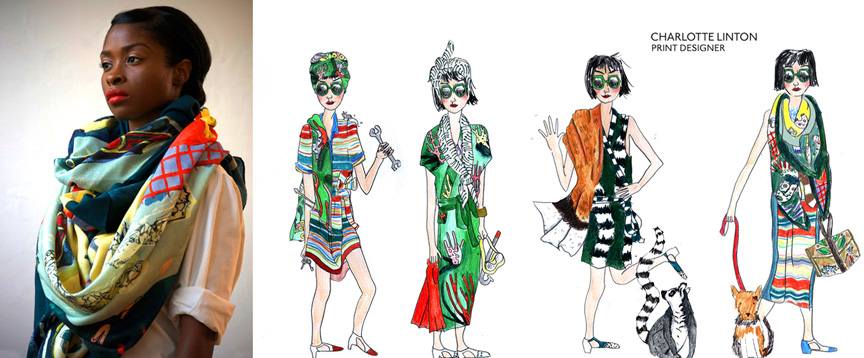 CLICK HERE for more on Charlotte Linton and the RCA Class of 2009.