Best of the Blog 2010 — Art


From the beautiful to the bizarre, the intriguing and inspiring artworks that feature on our blog continue to challenge conventions and remind us how important it is to step back and see the world a little differently.
Enjoy this selection of ten memorable works from our Art category.
An installation combining laser cutting with open source programming. The stunning wing patterns were created using algorithmic design techniques. A gentle, mesmerising flapping of the wings is triggered by a webcam that tracks the position of viewers and sends data to an Arduino controller board.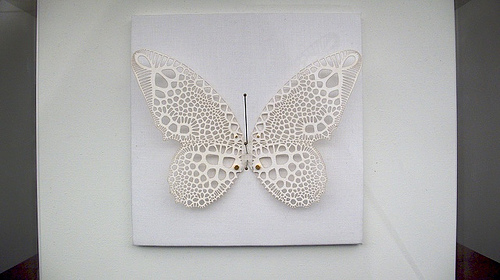 A collection of elaborate laser engravings from Aaron Meyers that were also produced using computer generated equations. It's refreshing to see someone focus so completely on the capabilities of computer controlled engraving.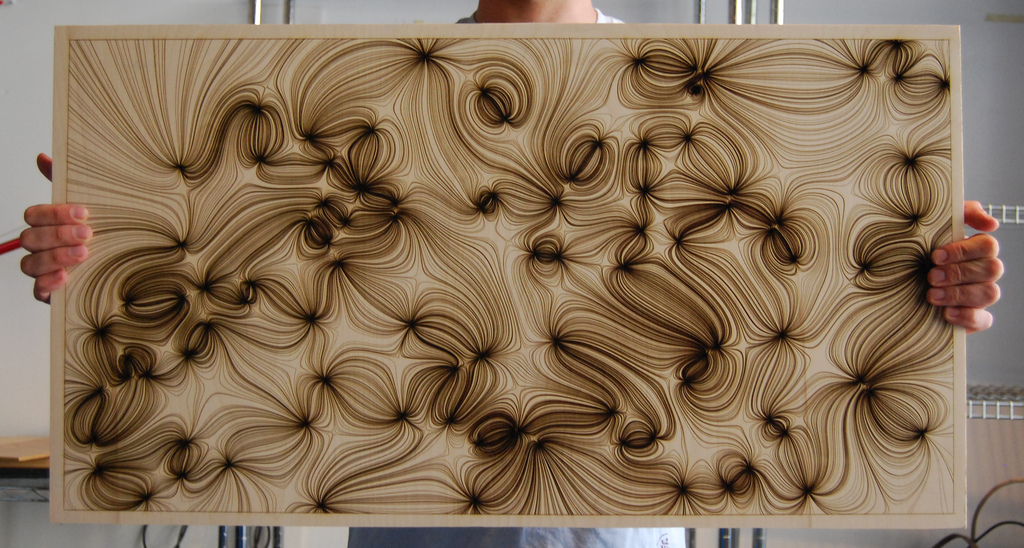 Complexity and precision are not only the domain of computer driven, laser cut artworks. These dazzling hand cut paper relief sculptures from Jen Stark leap out with a vibrant energy that encapsulates the meticulous care with which they were constructed.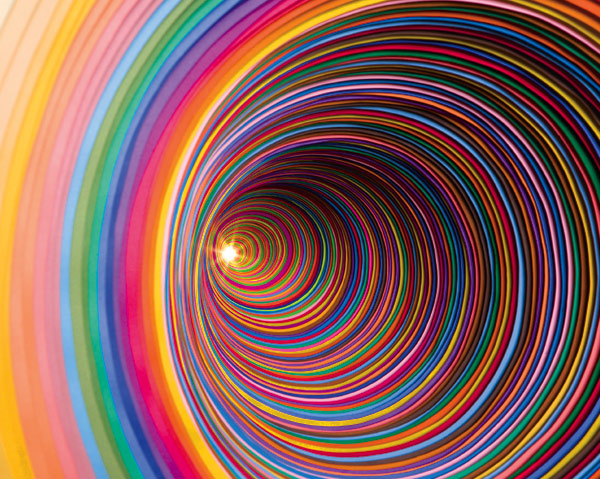 These remarkable images and videos were produced by extruding with light. More than merely the creation of pretty pictures, the work of Dentsu and Berg London seeks to explore playful uses for the ever-pervasive iPad.
A boat and related equipment are joined together in a welded metal frame. Everything is painted in a unifying plastic layer to resemble the surface of a model kit. The real boat is transformed into a model of itself, and its original purpose has given way to something else.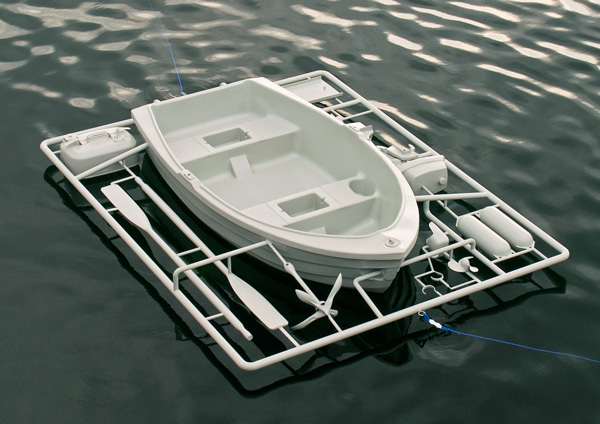 Here is a different example of familiar toys challenging viewers simply through a dramatic increase in scale. Although the cars are still small, this impressive construction includes 1,200 vehicles that move through scattered towers and buildings made of wood block, tiles and Lego. An intense 100,000 circuits are completed every hour by the cars as they relentlessly trace their routes around the track. Hailed as a Portrait of Los Angeles, there is an uncanny resemblance to a real freeway – traffic jams included.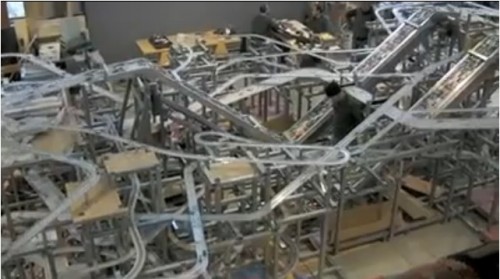 Expressing a unique relationship with both urban and rural landscapes, Nando Costa produces digital artworks that are engraved with a laser on untreated blocks of maple. Organic forms mesh with geometric precision in an arresting visual that brings the warm natural material to life.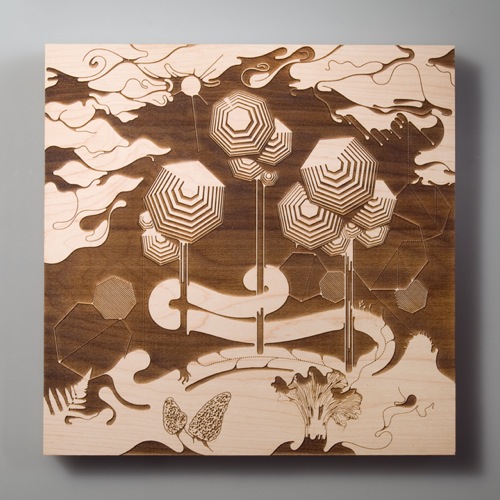 Deep down, many of us secretly yearn for a return to ridiculously wonderful women's hairstyles. The trend of fabulous locks may have a chance of returning if Sandra Fettingis has her way, and she's setting us on the right path with her laser cut reproductions of women's hairstyle wonders from times gone by.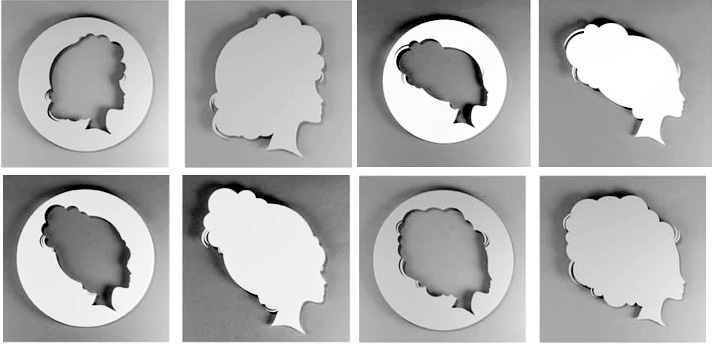 Many laser cut products have lace-like details, but few do it with the finesse of artist Cal Lane. Her laser cut lace patterns in hard, robust metal objects transforms them from the utilitarian into something truly extraordinary.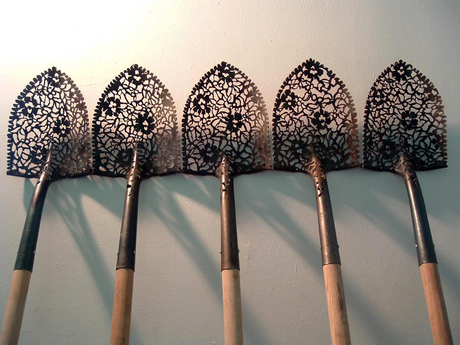 From one intricate product to the tools to make your own mesmerising designs… Ponoko user Morgen Bell revisited her doodling childhood with a redesign of the Spirograph.
With a name that harks back to the glory days of the decorative Victorian era, her much improved Velocipede's Cycloidal Scribbling-Engine is available to purchase from the Ponoko showroom.