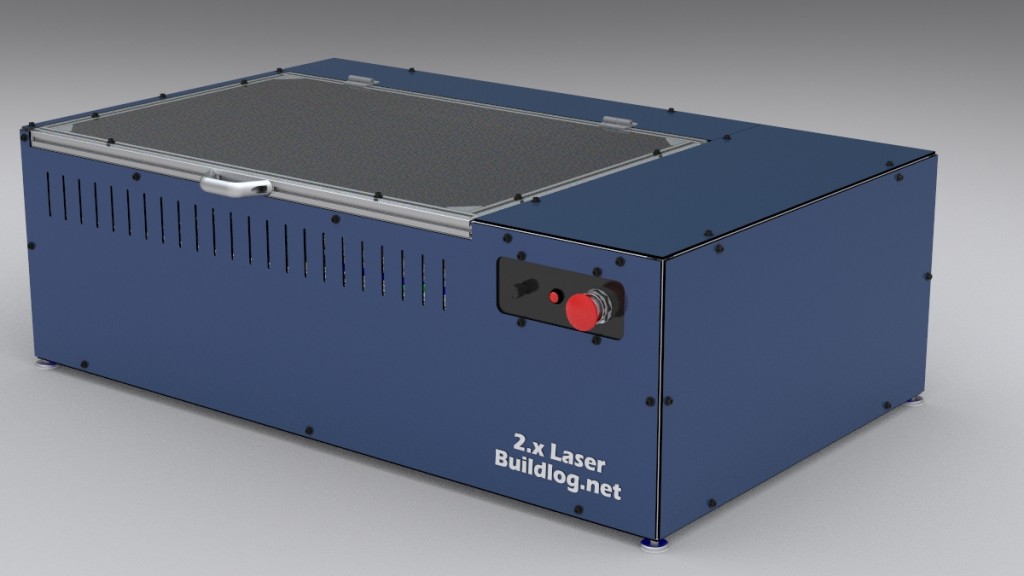 A new and improved design.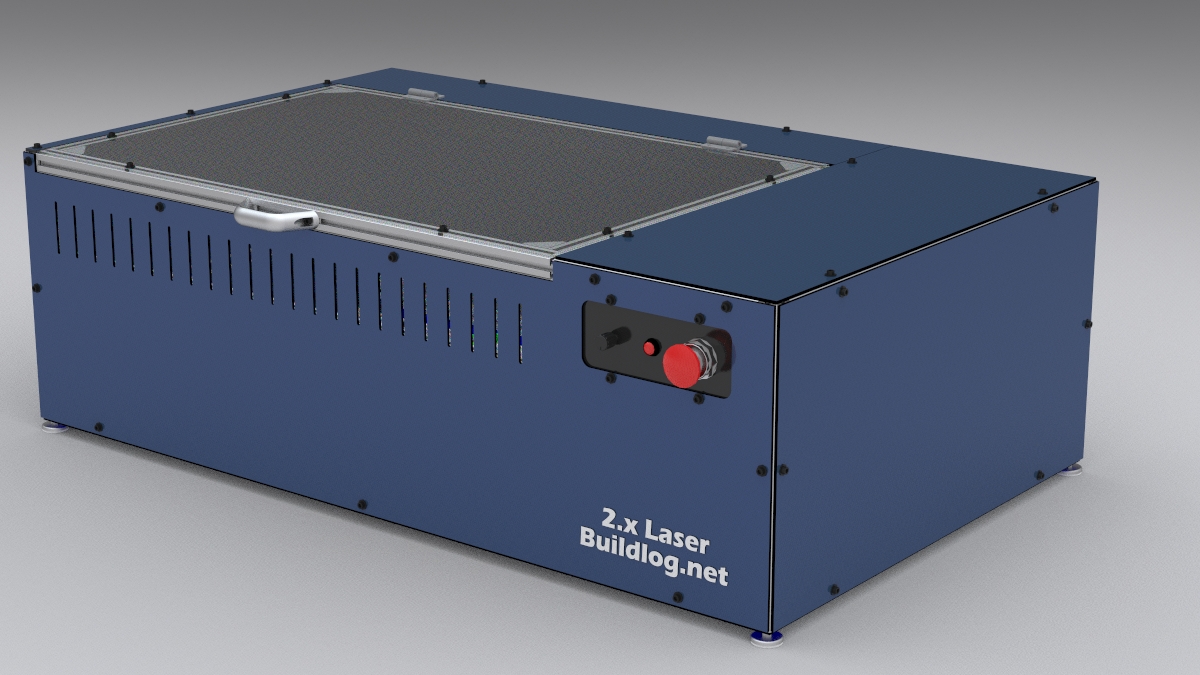 Buildlog.net has released a new and improved set of plans for an open source laser cutter. It has a 12″ x 20″ x 4″ work envelope, and the internal layout has been improved to reduce the overall size of the machine. Some other improvements are better bearings, easier to understand electronics, and a simplified design overall.
The design is completely open source with all drawings, schematics, BOMs (with sources and prices), 3D models, build instructions, software and Gerber files available.  You need to join the forum (free) to view the BOM due to the way editing rights are handled, but other than that, everything is unrestricted.  There are kits for anything that is not readily available for people who cannot fabricate their own.  Due to the smaller size, the enclosure skins can now be fabricated on smaller home routers or can be purchased as a kit.
Read more about it on the Buildlog.net blog.