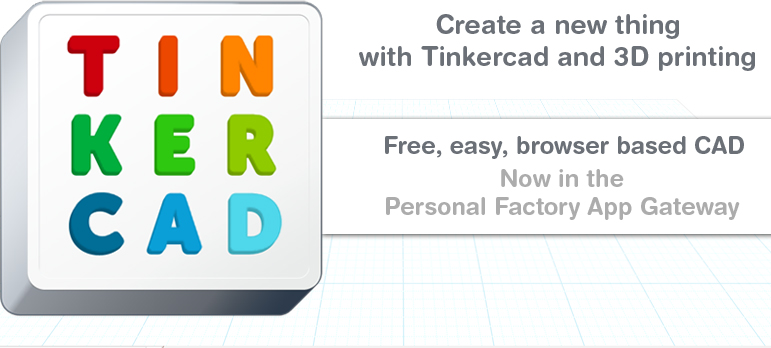 plus a chance to win a sample pack of 3D printing materials!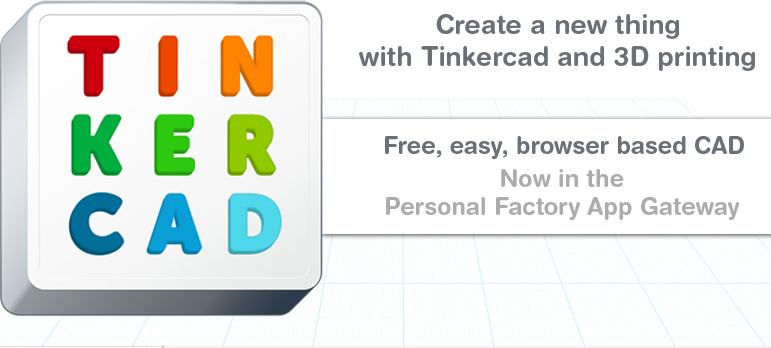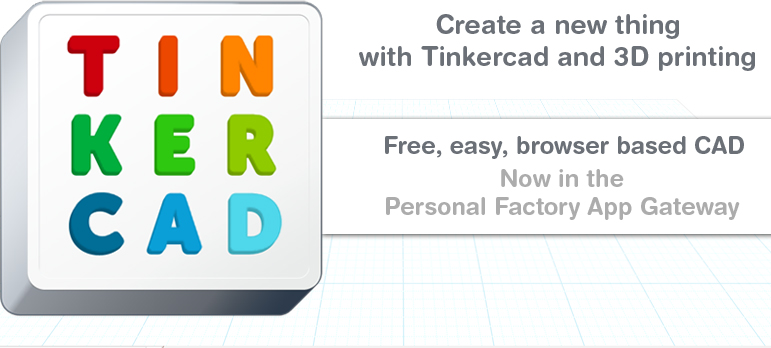 Tinkercad has just released the latest version of their browser based CAD and 3D modeling application, and this version allows users to send their designs to Ponoko's 3D printing services directly through the app.
Tinkercad's got a new look, a new logo, and an improved user interface designed to get things done fast and to be quick to learn. With only three basic tools you can create a wide range of useful things. And best of all, you can send your designs to be 3D printed — all within your browser.
"We're seeing a whole new range of CAD products being developed that make designing in 3D easier than ever," says Ponoko CEO David ten Have. "Integrating those products directly with fabrication services means it's also easier than ever to turn those designs into final products."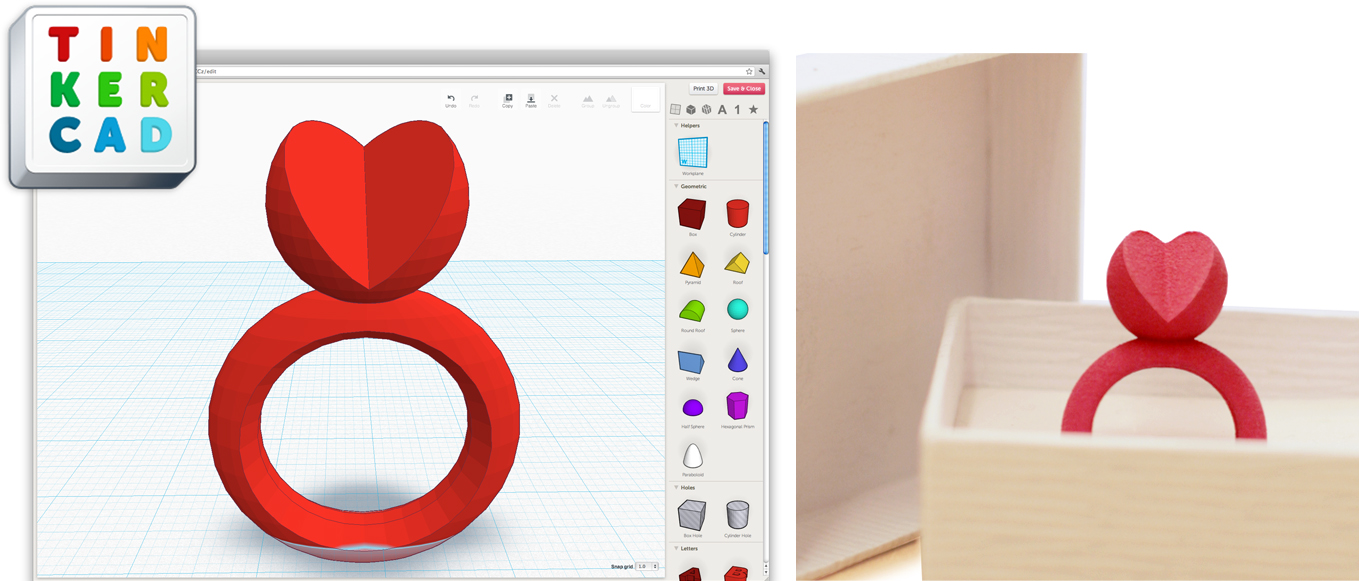 Ten Have is very excited to see the addition of Tinkercad to Ponoko's directory of product creation apps — the Personal Factory App Gateway.
"Tinkercad is one of the best new 3D design apps," ten Have says "and we're proud to offer Ponoko's 3D printing services directly through Tinkercad via the Personal Factory API."
Making it easy to turn designs into final products is the driving goal behind Ponoko's Personal Factory API and software. It connects users directly with manufacturing to make custom goods, on-demand.
Kai Backman, founder of Tinkercad and a former programmer at Google, is equally as enthusiastic about the partnership. "We are always looking for opportunities to increase the number of great services our users can access directly from Tinkercad," Backman explains.
He goes on to talk about working with the Personal Factory API: "The API is easy to work with. It has a fresh and modern design which made the technical work of integrating the Tinkercad editor with Ponoko very straightforward."
To celebrate the addition of Tinkercad to the Personal Factory App Gateway, Ponoko is sponsoring a contest to win a sample pack of their 3D printing materials. To enter, simply design something with Tinkercad and tweet a pic of your design to @Ponoko and @Tinkercad with the hashtag #3Dprinting. (Click here for more contest details.)
---
About Tinkercad
Tinkercad runs http://tinkercad.com, an easy to use and powerful browser based CAD aimed at designing physical things for 3D printing. The service is strongly focused on teaching people about design and CAD software using engaging and fun quests.
About Ponoko
Ponoko is reinventing the way goods are designed, made, and distributed. With the development of the Personal Factory software platform and a global network of fabricators, Ponoko has created the world's easiest making system. Over 100,00 customer designed products have been made so far, everything from 3D printed jewelry to laser-cut clocks to CNC routed furniture.
About Personal Factory
Personal Factory is a cloud software platform for app developers to connect users directly to manufacturing devices to make custom goods on-demand. The Personal Factory API integrates product creation and customization apps with an established manufacturing and distribution system, so users can turn their designs into final products and have those products delivered to their door. Ponoko's vision is a making device in every business, school, and home — powered by Personal Factory