high-quality, home friendly, affordable 3D printer
UP! is a portable 3D printer that was announced for sale earlier this month. PP3DP.com, the company behind the printer, is selling the first 100 UP! printers for $1,500 — 50% off the standard rate.
*Update (6 Sept 2010): According to some reviews, this printer is super awesome. CLICK HERE to read a review from one of our loyal readers.
The printer comes with everything you need to start printing: the body, printer parts, circuit board, and a spool of ABS plastic. It even includes a set of digital models for any parts that you can print.
The UP! software can be downloaded for free, and there are already a few tutorials on their blog for using their software.
Note that the UP! printer is only compatible with Windows.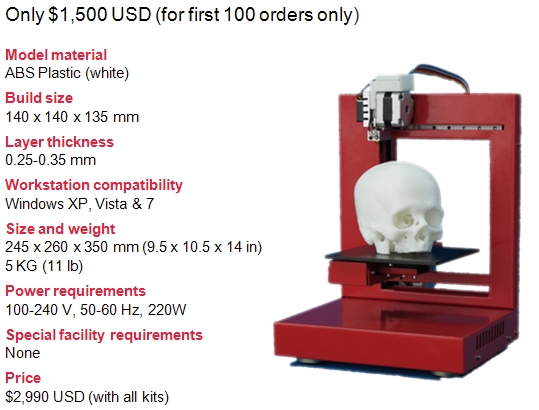 According to an article on the TCT blog by James Woodcock, the PP3DP website was registered in China. Text on the site seems to support that this is probably a Chinese manufacturer — which I think is great. Whatever popular sentiments to Chinese manufacturing there are, few can argue that they aren't the masters of making. And for an industry based on the mass-production of low cost consumer goods, it's interesting to see the production of machines for personal fabrication.
The 50% off sale ends 30 September 2010. PP3DP is also offering some free model printing in exchange for feedback. Below are a few models they have on view in their photo gallery.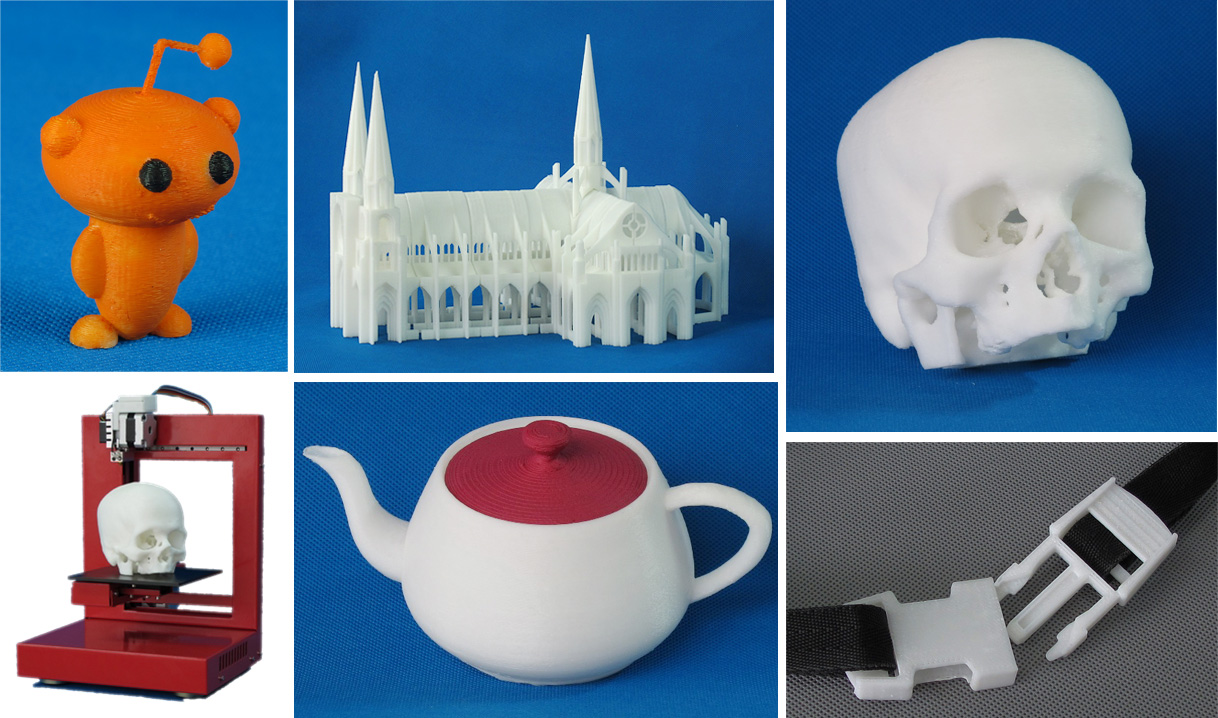 If any Ponoko readers do take their chances on an UP! printer, please let us know. We'd love to share your reviews. Email blog at ponoko dot com.