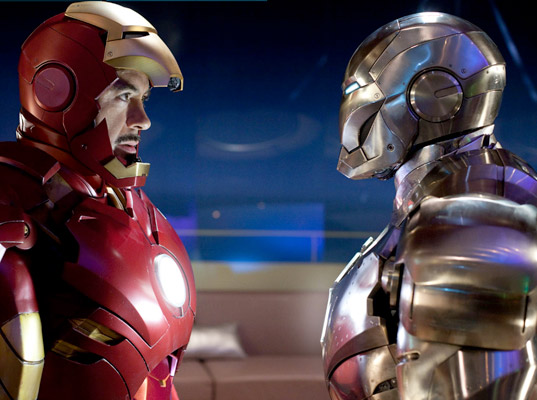 Iron Man 2 suit printed to fit using Objet 3d PolyJet™ technology.
As we've seen recently with the animated feature Coraline and  also in the world of Biomechanics, creative explorations are becoming a reality at an ever-increasing pace thanks to Objet 3d printers.   When you see a film like Iron Man 2, you expect to be dazzled by all kinds of  fancy techno innovations.  Much of this emerges from CG wizardry, yet a surprising amount is more real than you may think.  A true live-action hero, Robert Downey Jr is kitted out using the "Print to Wear" approach enabled by Legacy Effects and their Objet Eden 3D Printing System.   A distinct advantage of this technology is the level of detail as well as the remarkably fine profiles that can be achieved.
Multiple modelling materials jet simultaneously, with the unique result being a smooth, clean, highly detailed and most importantly accurate 3-dimensional model.  These are then coated and painted, all ready to be strapped right onto the fragile organic actor.   We've certainly come a long way from the days when underpants on the outside was all it took to transform an everyday Joe into the latest superhero.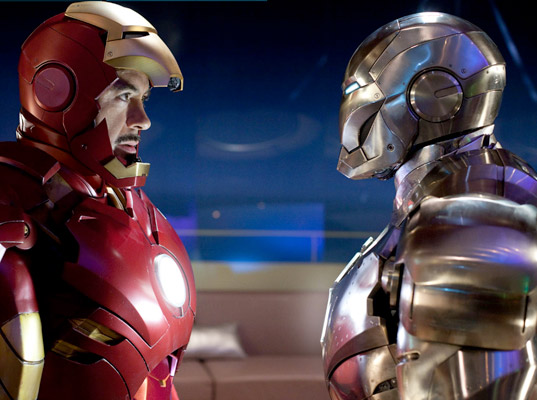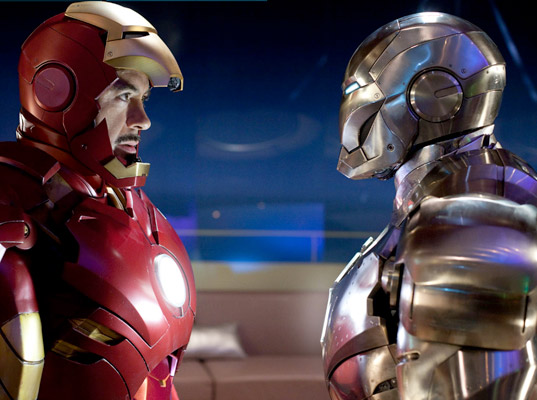 Head to Ecouterre for more images and a quick video interview with Jason Lopes from Legacy Effects.
Via: Engadget
PS – I'm Guy, I've just joined the Ponoko Blog team and will formally introduce myself soon…