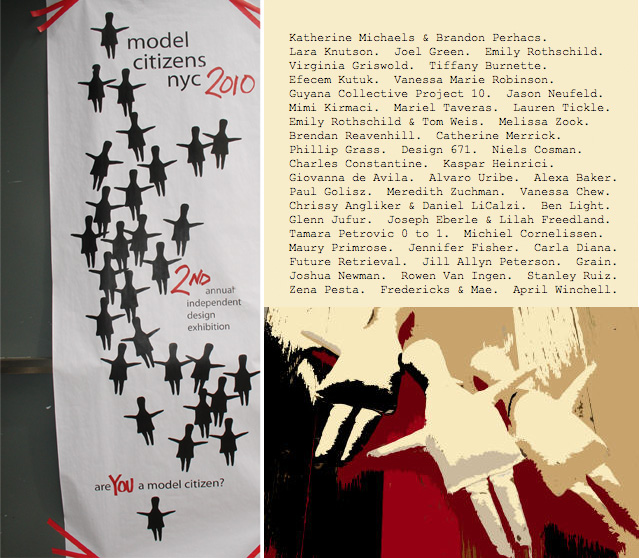 Independent designers skip the pomp and stick to thoughtful creativity for a refreshing and rewarding exhibition.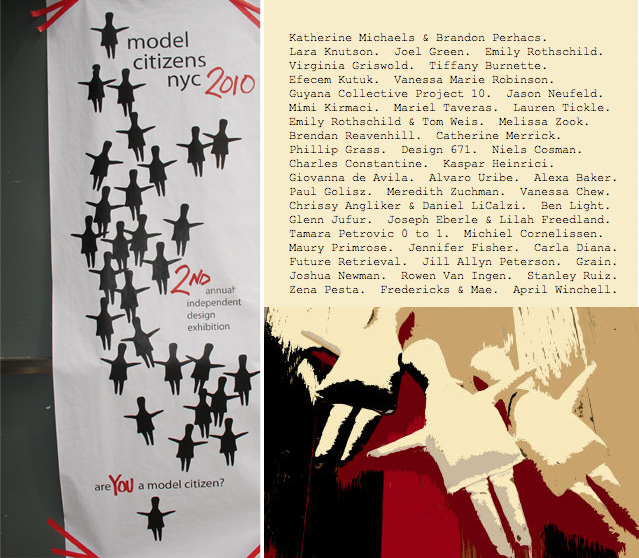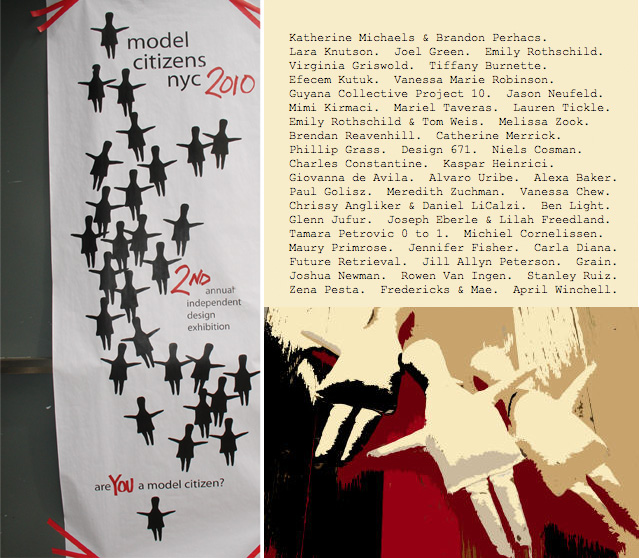 The sidewalks of West 36th Street were spray painted with small suggestions spelled out in cursive. Following the words "walk" and "see" lead me to the Hosfelt Gallery, site of the second annual independent design exhibition Model Citizens NYC. And on the ground in front of the entrance the tagger had identified herself.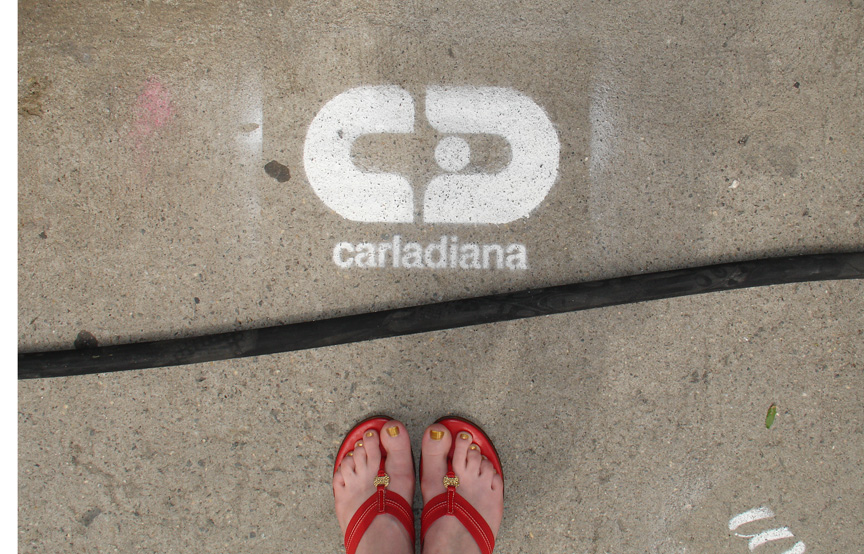 Carla Diana was one of over forty exhibitors at Model Citizens. Her "Directives" furniture collection was on display and each piece featured a simple verb.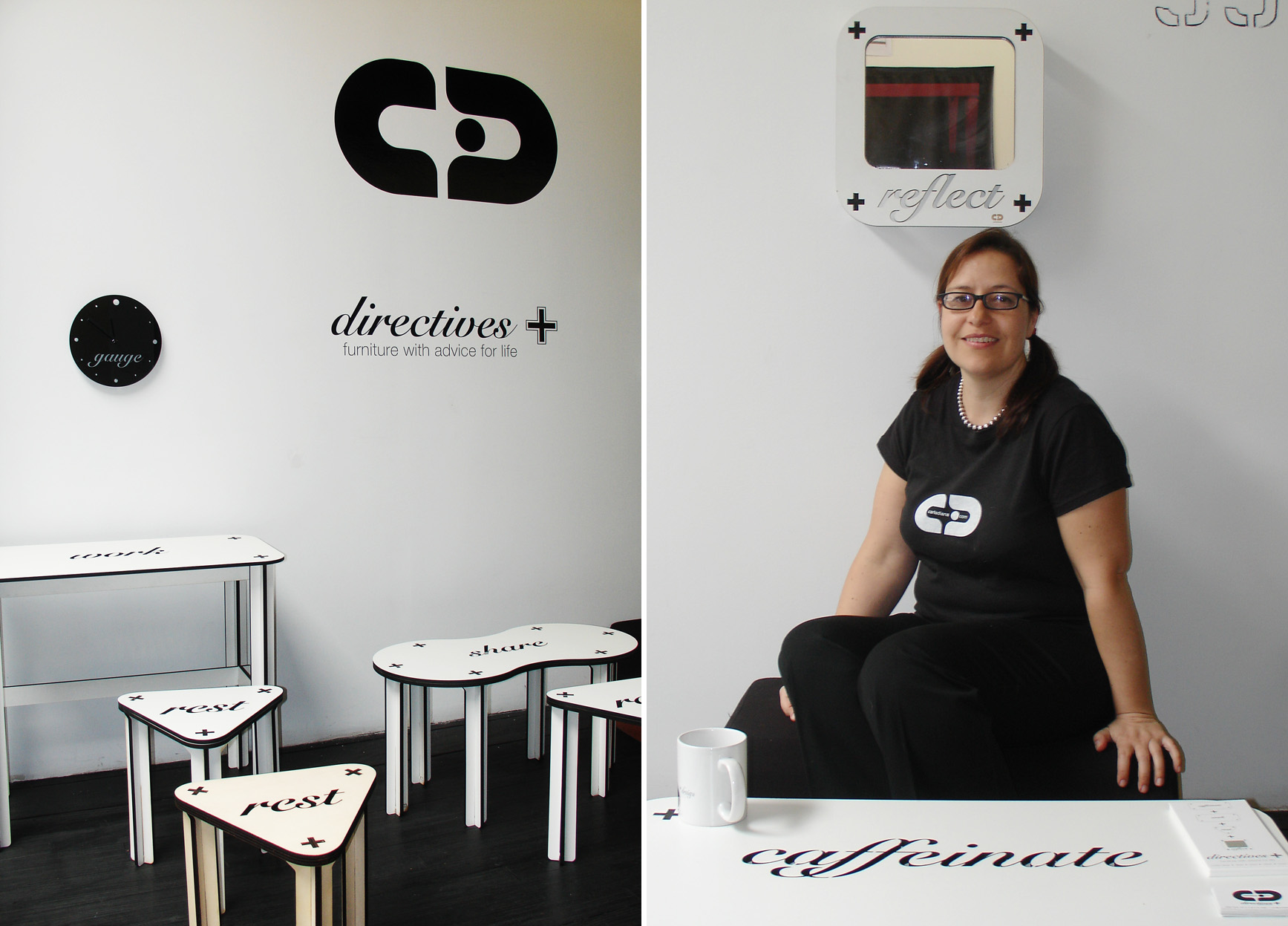 The Directives furniture collection is assembled entirely from laser-cut pieces (cut by Ponoko) of MDF with a melamine veneer. Several of Carla's furniture pieces are available in her Ponoko showroom.
Ms. Diana wasn't the only one working with digital tools to create new products. Digitally fabricated designs were everywhere at Model Citizens, one of the best ICFF satellite showcases. More laser-cutting and some 3D printing after the jump.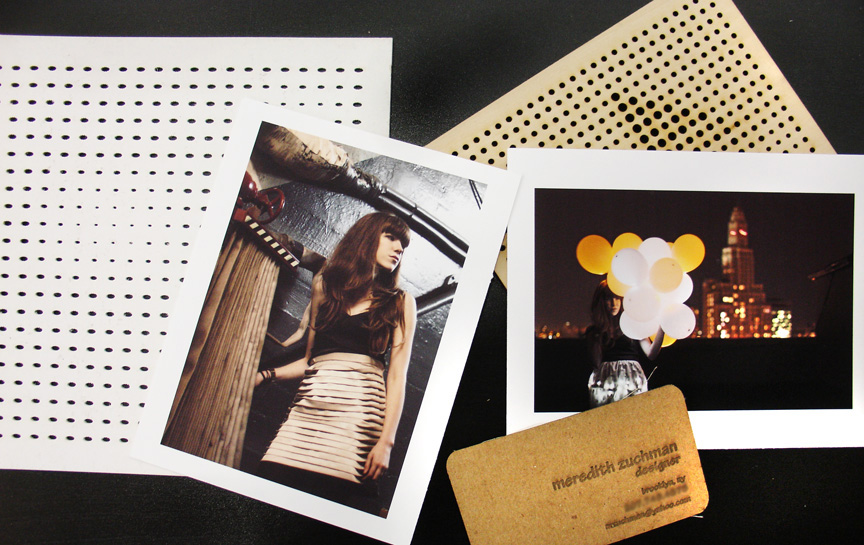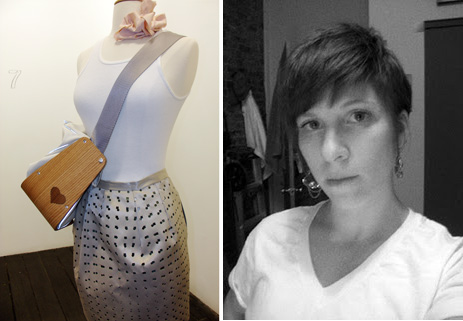 Meredith Zuchman presented work from her Pratt MFA thesis collection, Get Lit. Laser-cut business cards with lace backings were scattered with fabric studies and fashion photos.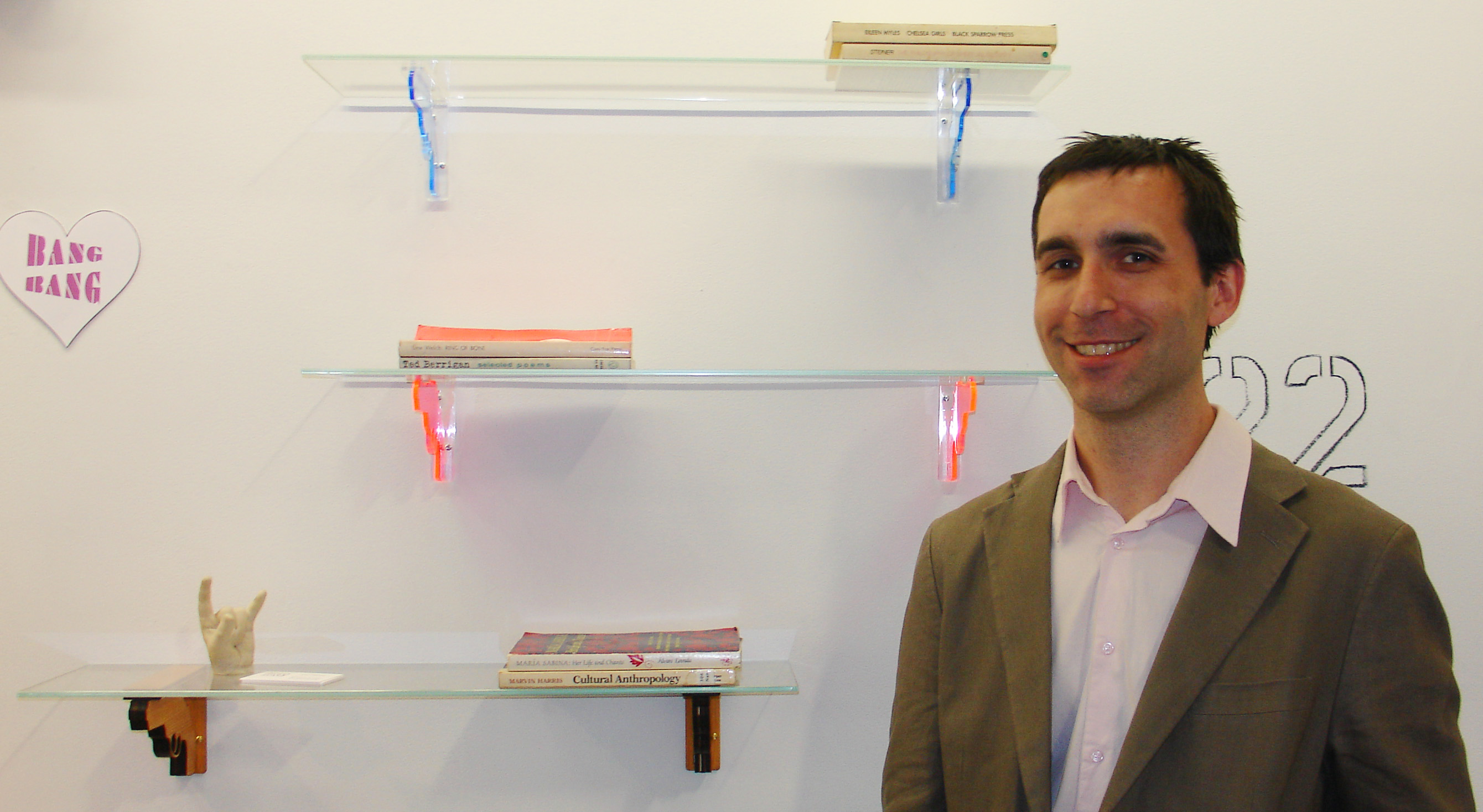 Ninja star trivets, a time-bomb wall clock, and gun silhouette shelves were on offer from Bang Bang. Joseph Eberle and Lilah Freedland are the designers behind the explosive label. The gun shaped shelf supports were cut by Ponoko.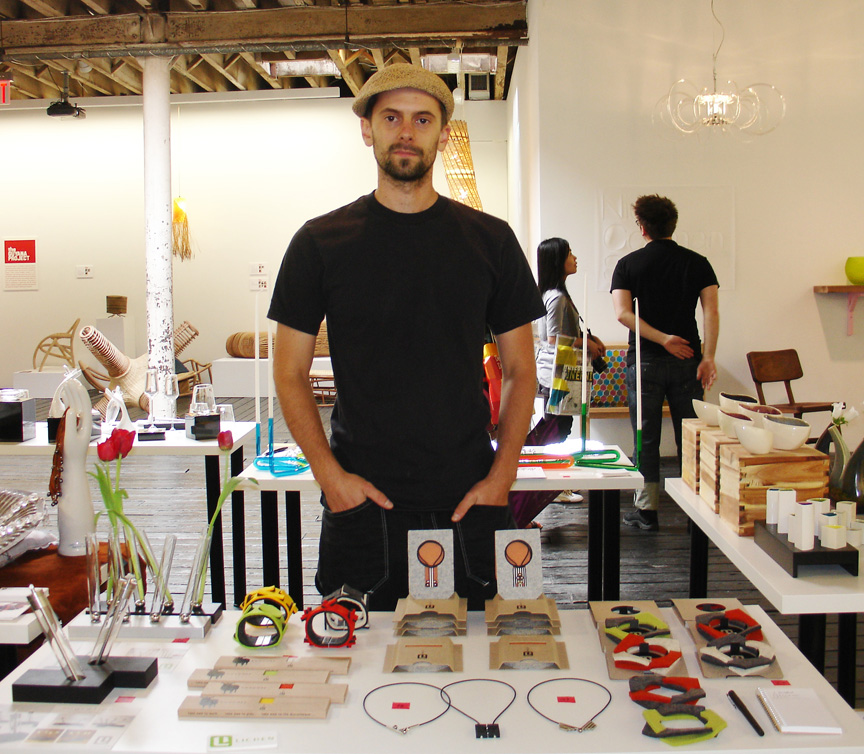 Brandon Perhacs of Lichen Studio has begun a solid line of personal accessories and decorative home objects. His 100% wool cuffs and lamp shades explore dimensional effects with felt while his vases and a particularly amazing necklace demonstrate the potential of magnets in customizable design. (Read more about that in my upcoming post, NY Design Week: Best of the Independents.)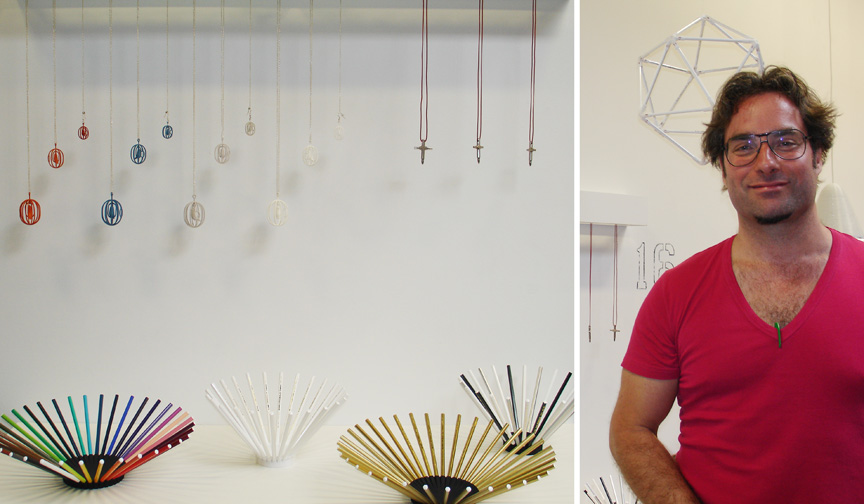 I got to see Dutch designer Michiel Cornelissen's 3D-printed, pencil icosahedron kit previously mentioned on the blog. Michiel's other 3D printed designs (made possible by Shapeways) included colorful birdcage pendants, a stainless steel and bronze infused pendant based on tool bits, and a central base for connecting and organizing colored pencils which doubles as a bowl! (Read more about his work in my upcoming post, NY Design Week: Best of the Independents.)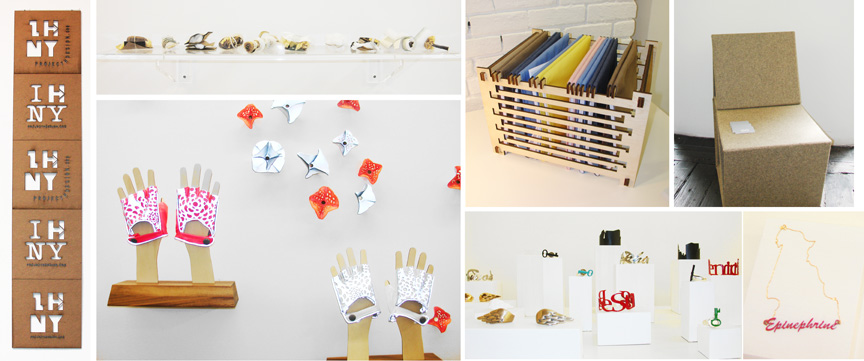 Overall, Model Citizens NYC presented an eclectic mix of objects unified by a certain humbleness that I think accurately represents the current state of independent design. The featured designers were focused on customized design, the potential of digital fabrication tools, material purity, local and sustainable practices, and projects with a social conscience (see the Guyana Project).
For those that found the glittering ICFF stalls of brands like Baccarat and whoever it was with an Italian sports car in their space to be rather out of touch, Model Citizens was an exhibition that genuinely stood up to its name. I look forward to a yearly continuation of the project and hope to see it evolve into a major statement at future NY Design Weeks.
Model Citizens NYC 2010 was curated by Mika Braakman of Grain.