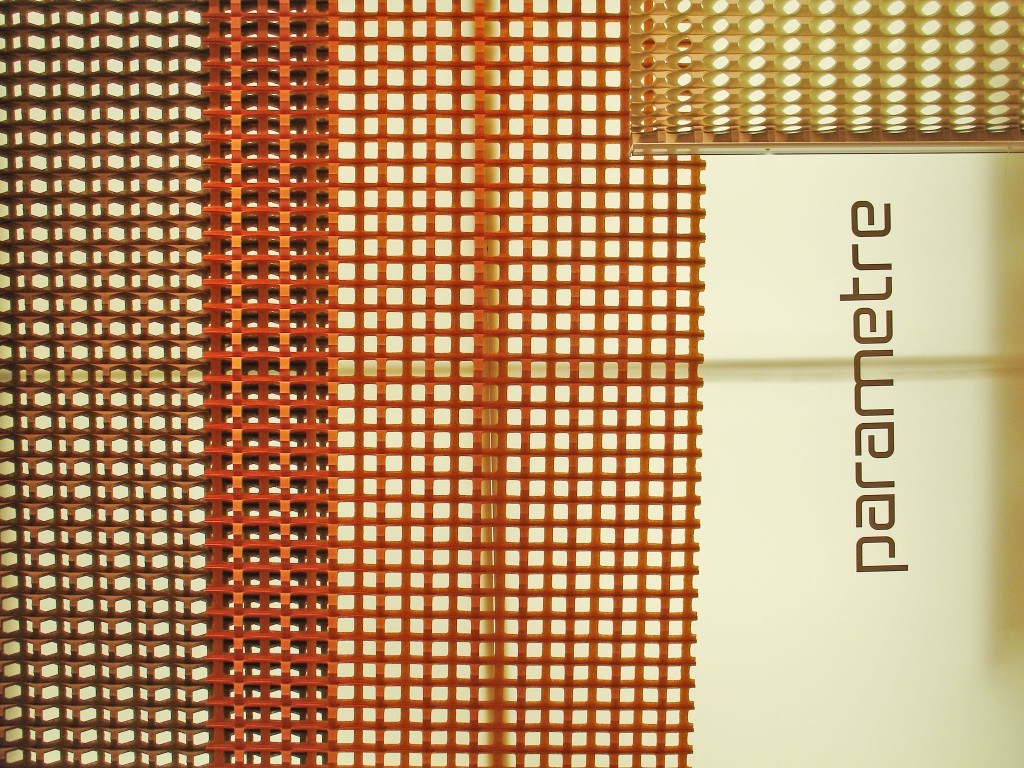 Three-dimensional surfaces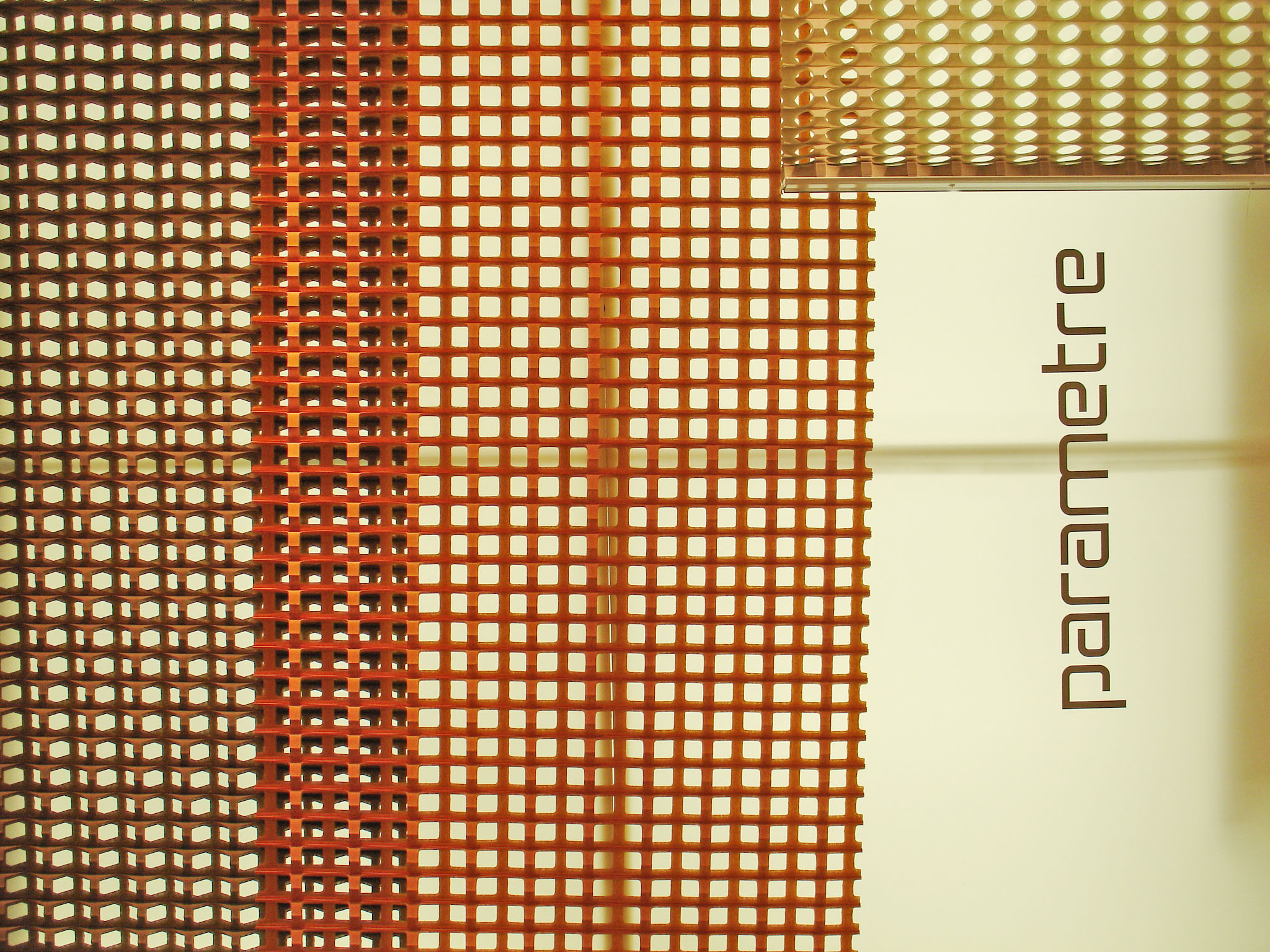 3form is a design and manufacturing company that fabricates cutting-edge materials in the greenest way possible. The company formed in 1991 with a commitment to the environment, and their Path to Zero strategy will lead 3form to carbon neutrality by 2017. Their extensive collection of customizable materials contain a growing percentage of post consumer reycled content, and their reclaim program ensures that no 3form products will ever see a landfill.
Parametre is 3form's range of 3D textiles. These flexible expanses of non-woven polyester come in three different cuts to add graphic dimension.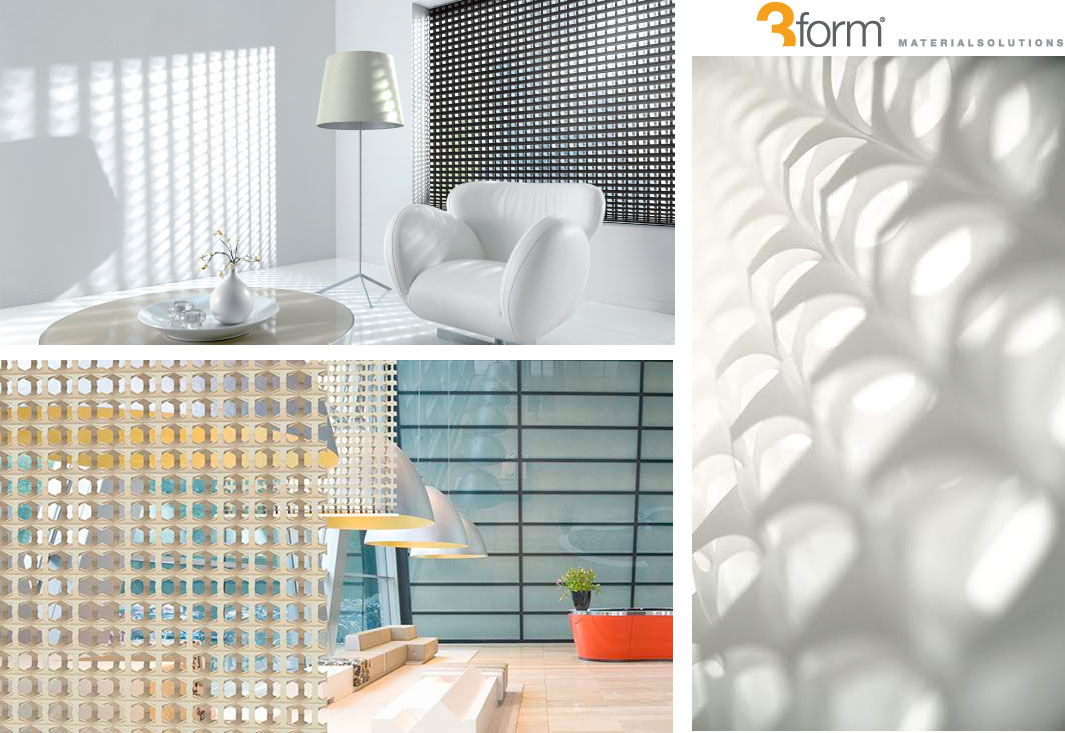 Read about 3form's most extensive line of materials and take a look at their stunning surfaces after the jump.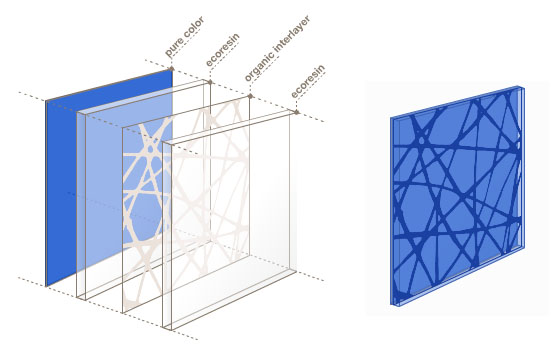 The Varia line is an ecoresin® made of multiple layers. This layering results in endless possibilities of colors, graphics, and textures. Below is a selection of the truly beautiful surfaces available in Varia including embedded organic matter like flowers and crushed shells, interlayers of fabric, molded textures, trompe-l'oeil effects, and laser-cut patterns.