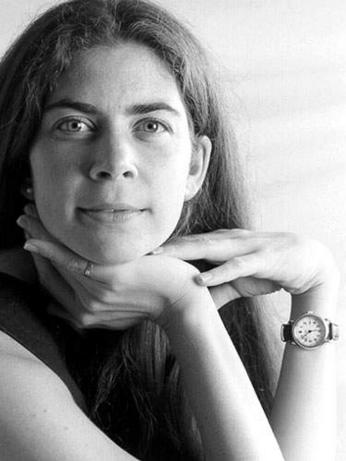 the best company at NeoCon 2009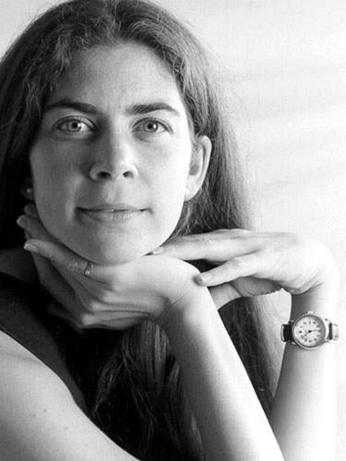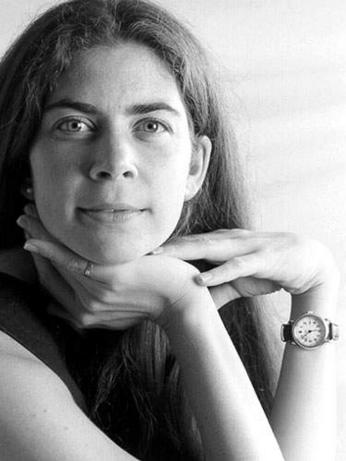 (above: portrait from MetropolisMag.com)
Stephanie Forsythe, along with Todd MacAllen and Robert Pasut, make up molo — a collaborative studio that approaches product design from an architect's perspective. The outcomes are wonderful, multi-functional structures that can be interpretted for use as furniture, lighting, space dilineation, or custom installations. The molo aesthetic is strikingly unique yet versatile enough for a range of interior styles: residential, educational, corporate, or commercial.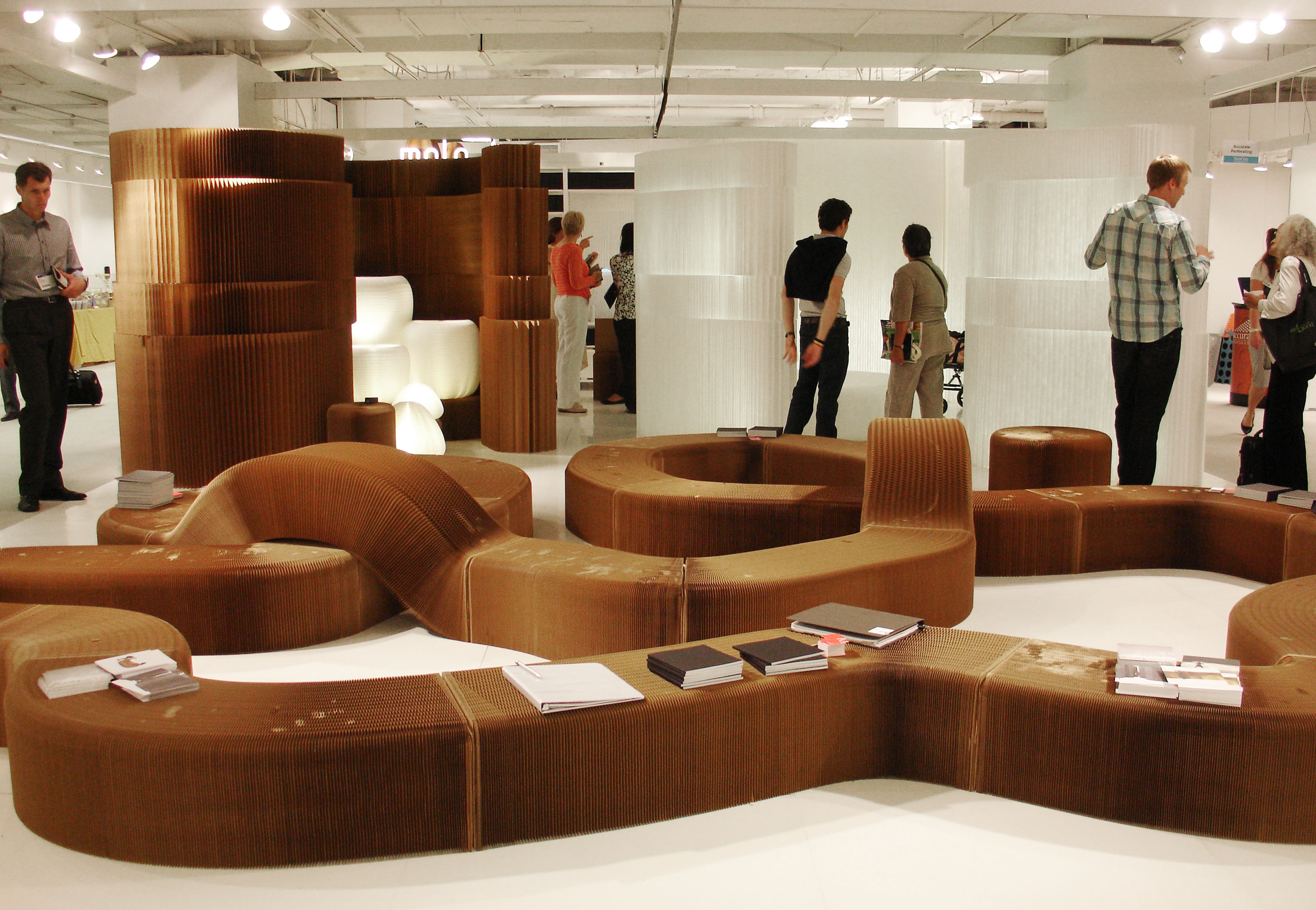 (above: the very popular molo booth at NeoCon 2009)
Most people favor the deluxe permanent showrooms of to-the-trade-only manufacturers and their champaign and hors d'eouvre afternoon hours, but I have to say that the molo booth was my absolute favorite at NeoCon. They were really the freshest company at the event, and their products spoke most to what I think is the artistic vision, environmental outlook, and indie philosophy of today's young designers.
Keep reading for the story on how molo came about, circumventing the traditional A+D route, and how their amazing designs were inspired by dollar store trinkets.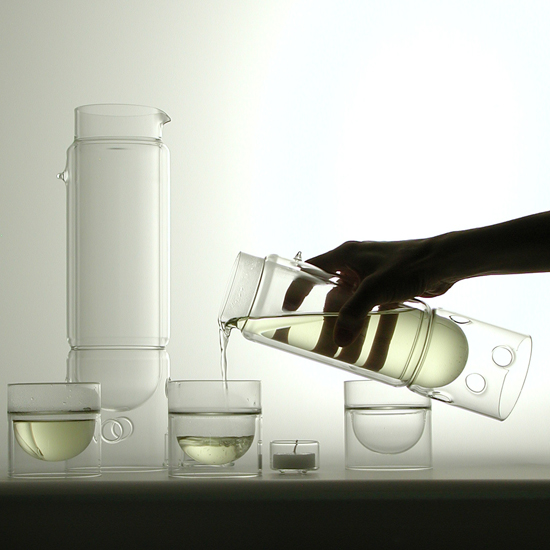 (above: award winning float tea lantern and cup set)
KLT: Starting an independent design company is a daunting dream for many creatives. How did molo start out?
SF: We were sitting in our apartment making things and designing things. We went through a very fortuitous streak of winning a number of the competitions we entered; so, we had people calling us and saying they would really like to buy our stuff. And we really hadn't thought it through that far! So we said, let's do this. And literally in ten minutes, we decided we were going to figure it out and make a company.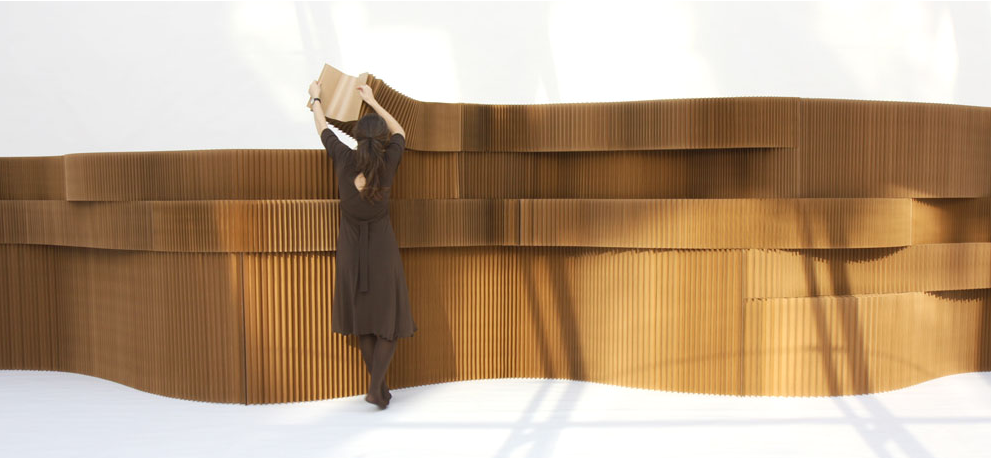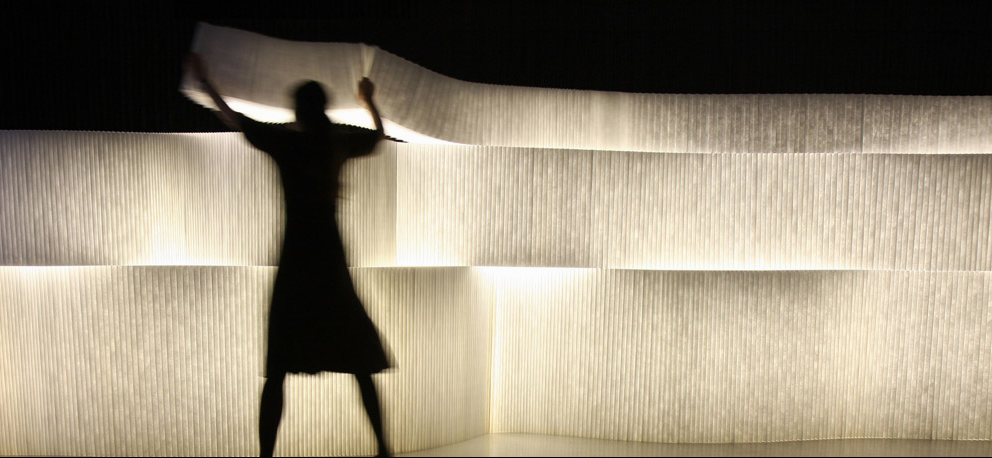 (above: softwall modular system in kraft paper and LED lighting)
KLT: Is there an overall ethos behind your company?
SF: Both my husband and I have a fine arts background, and we realized that the typical architectural model didn't suit the way we wanted to work. We wanted to work in our own realm and then put it out into the world.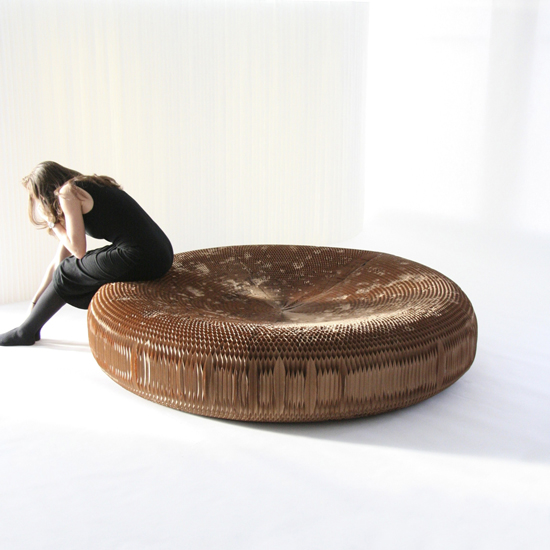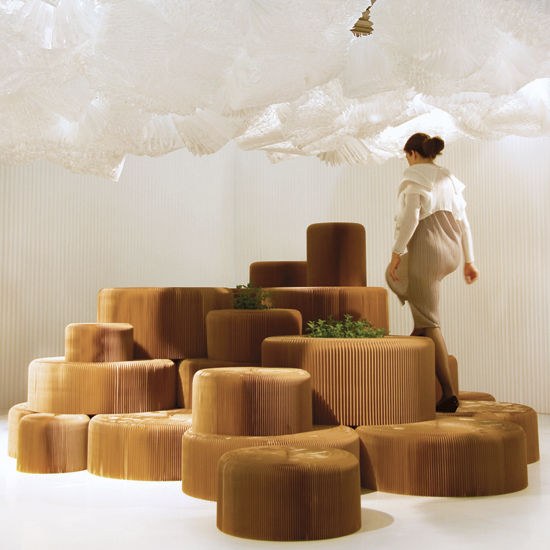 (above: softseating which was also at the Designer Pages booth and will be in the new Modern Wing at the Art Institute of Chicago until January 2010)
KLT: Your products are very material focused. Do you set out to explore a certain material when you design?
SF: We were both in school for architecture, and we actually sold all of our metal and wood-working tools to finish our last year. So we didn't have any tools and not very much money, and we started playing with these wedding bells and little tissue-paper ornaments we got at the dollar store. We were thinking about flexibility and urban living, which made us think about things that can fold. We started cutting up and folding these ornaments and thought, "Wow. This is not only making a structure from the most delicate of materials, it also has this incredible three-dimensional, transformational ability."

(above: urchin softlights)
Incredible indeed. Much appreciation to Stephanie for taking the time to answer a few questions for Ponoko, and best of luck to molo!