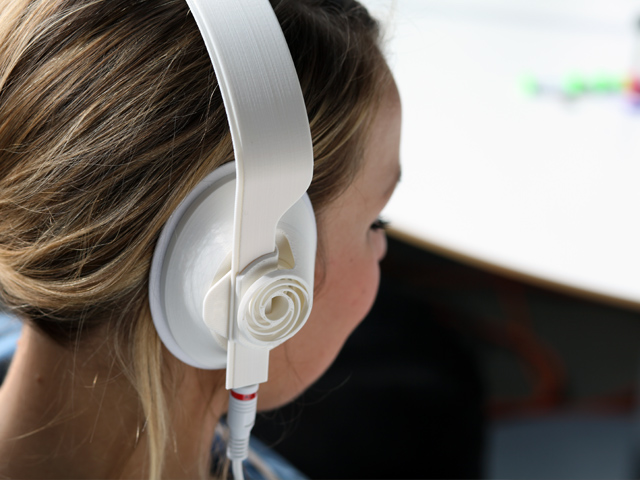 Manufacturing development emulating the software world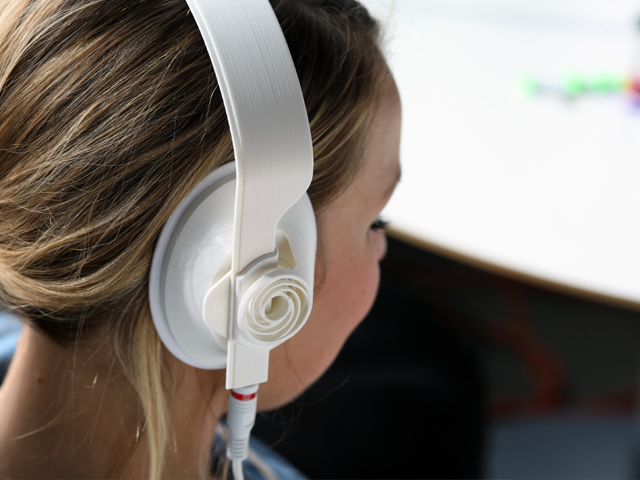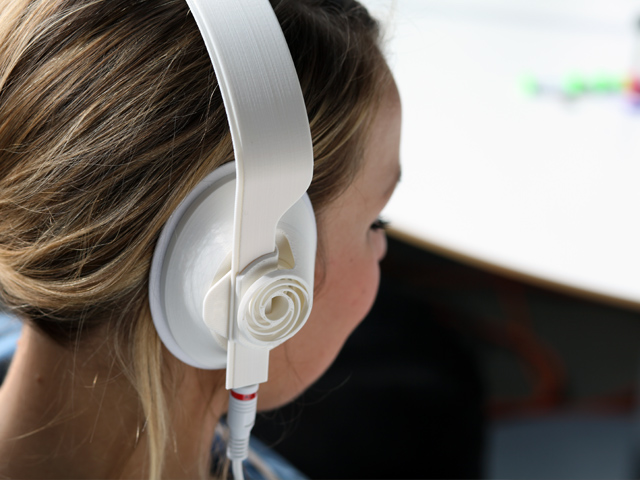 Design studio Teague recently showcased 13:30, a pair of headphones at Makerfaire. They are currently experimenting with applying the concept of releasing products in 'beta' to manufacturing. For Teague, John Mabry designed a pair of headphones entitled 13:30, for print on a professional grade FDM 3D printer using commonly available electronic components. Knowing that this particular printer included features such as water soluble supports not commonly found on kitset or consumer grade 3D printers, Mabry modified the design for printing on a Makerbot Replicator or any 3D printer capable of extruding plastic filament and made the files available for anyone to download on Thingiverse.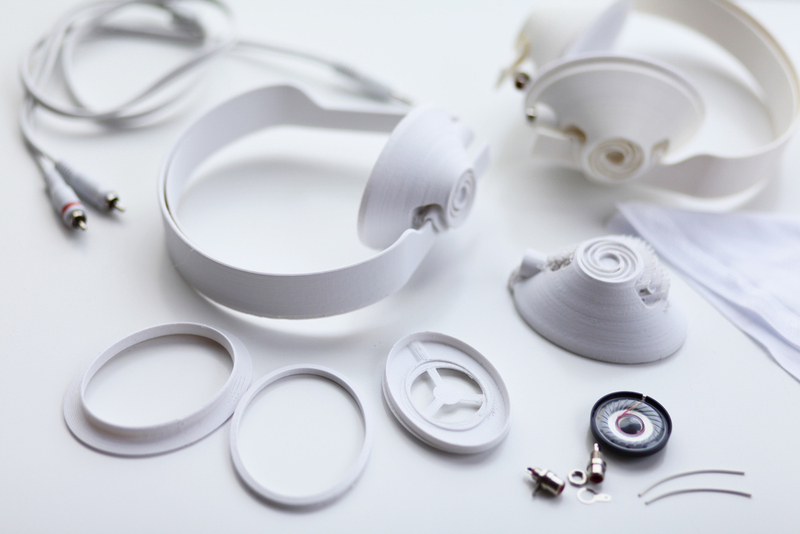 Teague lab's work poses some interesting questions about the future of the user, product and designer relationship.
"What if printed prototypes could become actual products? Meaning, once off the print bed an object could be assembled without any tools and be made functional by readily attainable components."
Teague's headphones are the latest example in an unfolding shift in niche areas of the manufacturing industry that parallels methodologies long used by the software world. For a long time, software developers embraced using select numbers of users for testing their software prior to release. This approach allows quick iterations and bug testing to be done, while simultaneously ensuring the product is suitably designed for the customer. But what about testing hardware prior to release? Typically, designers and engineers do much more scaled down testing of ergonomic and usability issues, because hardware isn't as portable and doesn't scale as easily as bits and bytes. Now that affordable 3D printers are more readily accessible, 13:30 boldly points out that consumers and designers can have an ongoing dialogue throughout the product development process.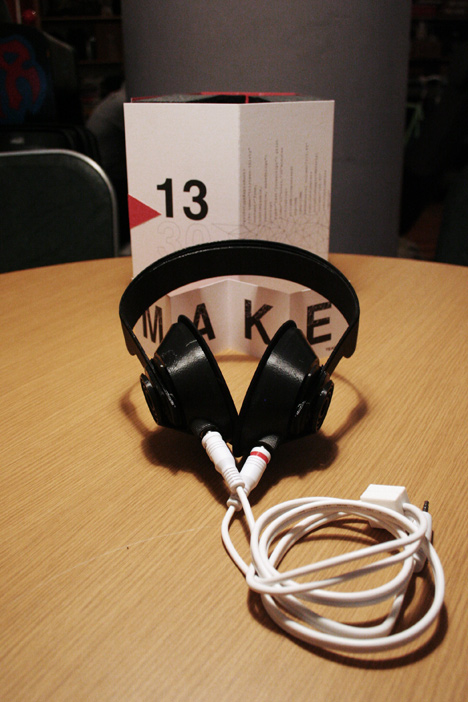 I should point out, that this isn't a new approach, the RepRap project is a successful example of sharing and collaboration between designers, engineers and users. Thingiverse contains at least hundreds more examples of products that people have downloaded, copied and remixed. It is pleasing to see design studios exploring the notion of products in beta and giving some weight to the concept. Teague lab's work, however, shows an understanding of the consumer-product relationship, by providing packaging design for the out of the box experience. People still like to unwrap their new products of course!
Via core77
---
David is an industrial designer from New Zealand. He contributes a weekly article on personal fabrication for Ponoko. Follow him on
Twitter!