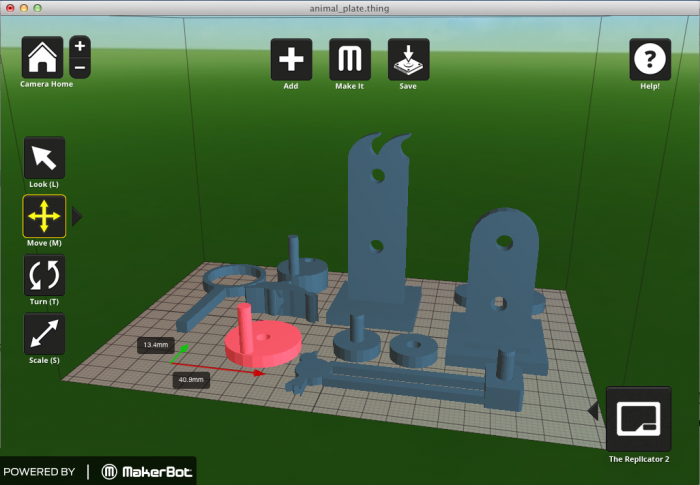 The new professional-grade 3D printer from MakerBot.
The people who brought us the Cupcake, the Thing-o-Matic, and the Replicator 3D printer have just released their next creation: the Replicator 2.
In contrast to their earlier printers aimed at hobbyists, MakerBot is describing this new printer as "professional-grade." This claim is supported by the radically improved print quality, in addition to a slew of other upgrades and tweaks. To compare, the original replicator had a layer height of 270 microns, and the Replicator 2 has a layer height of 100 microns.
Keep reading past the jump for more features, photos, and videos.

Some other features include:
410 cubic inch build volume (in contrast to the 299 cubic inch build volume of the first Replicator)
a powder-coated steel frame for stability
a print head optimized for renewable bioplastic
Besides the numerous improvements to the hardware, the Replicator 2 also includes newly developed software. Makerware is designed to make it easier than ever to prepare your files for 3D printing. It even handles multiple, unrelated STL and OBJ files simultaneously.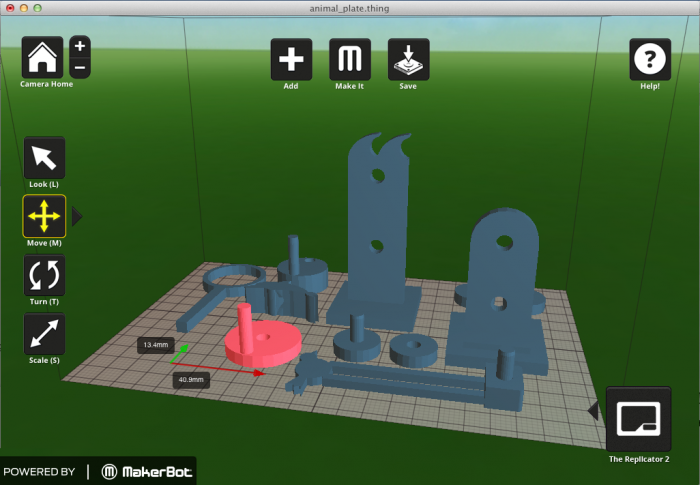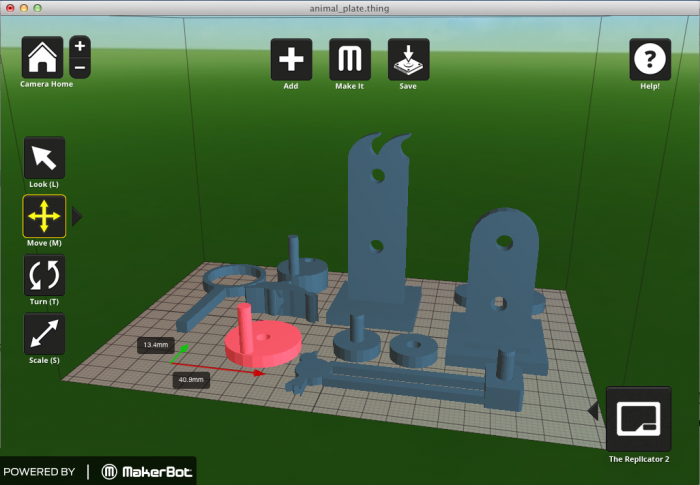 These two videos show how the Replicator 2 works and demonstrate its printing ability in action.
Via MakerBot