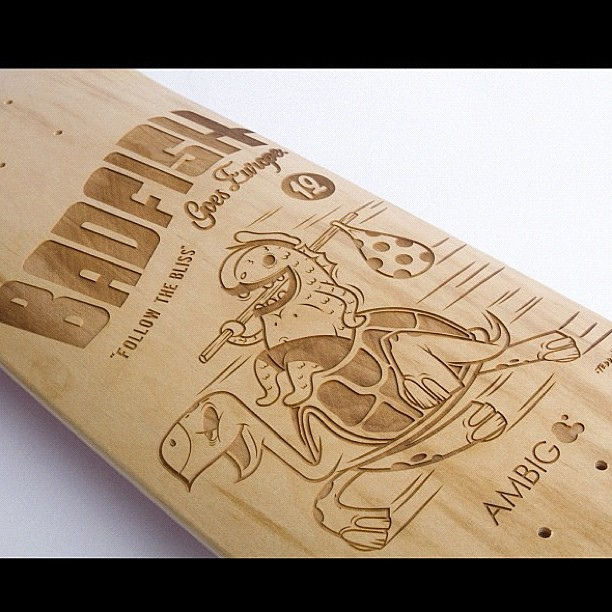 The Laser Cutter Roundup — a weekly dose of laser-cut love: #102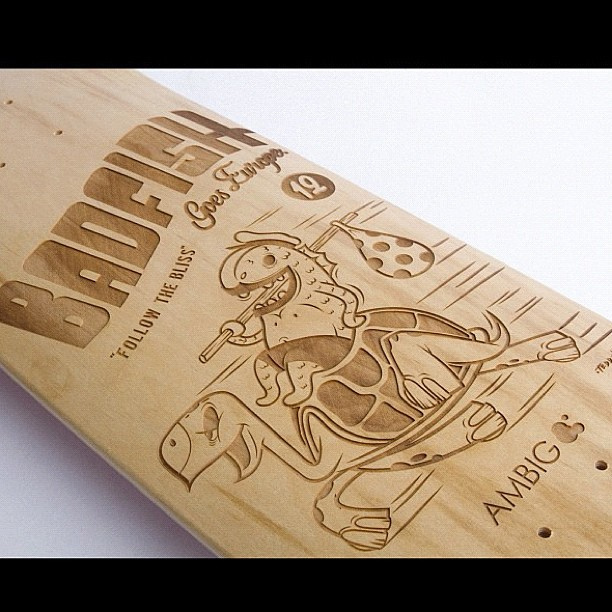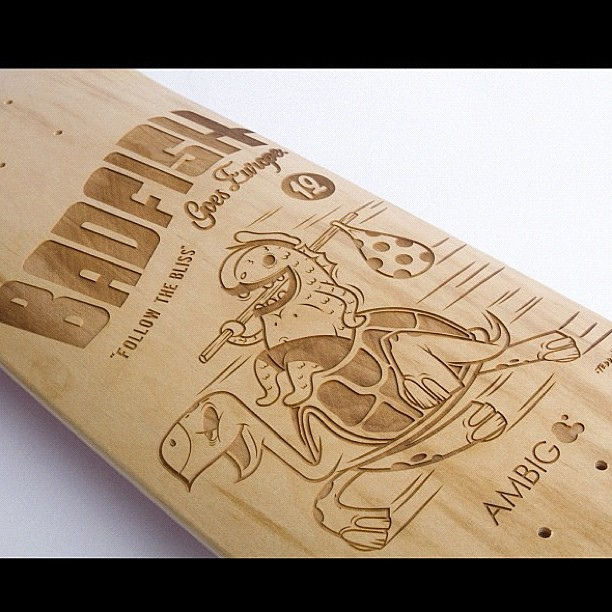 Hey, Sam here collecting the post from The Laser Cutter.
Make sure you join  TLC's Facebook page.
Above is a laser cut wood skate deck from Human Pyramids.
After the jump, trailers, auction houses, and topography…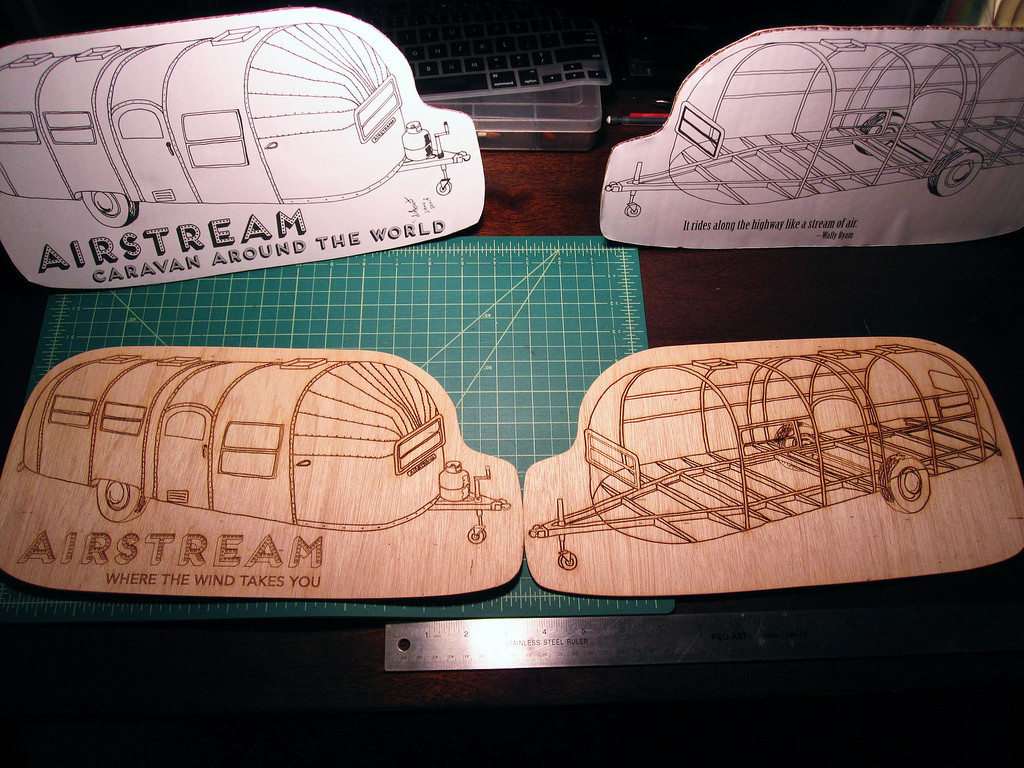 Above are laser etched and cut Airstream drawings from Melinda Haines.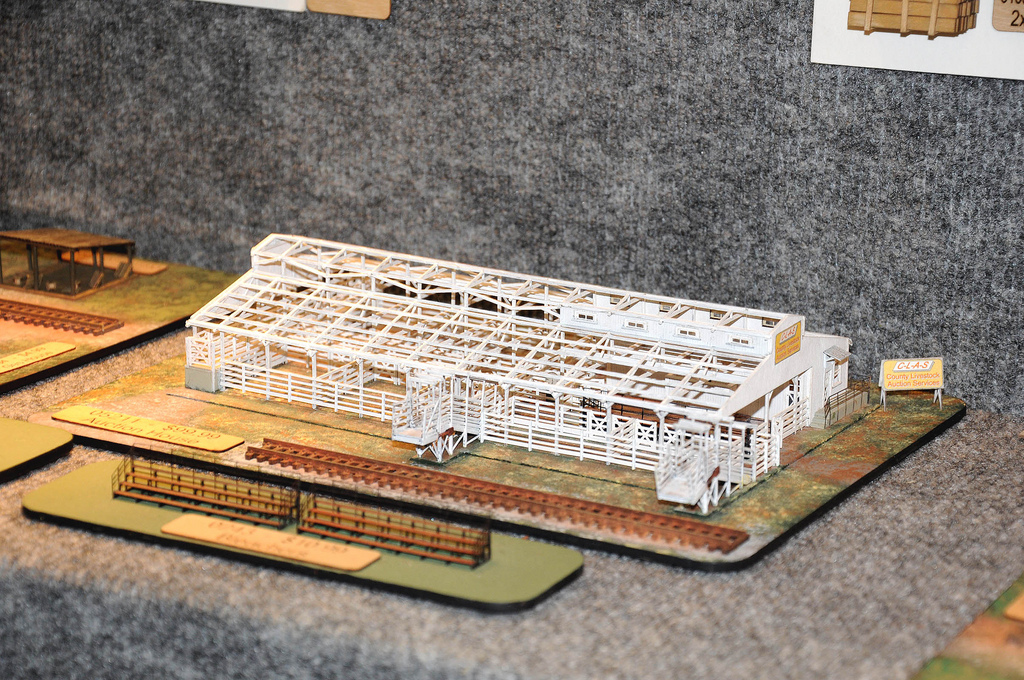 Above is a laser cut N scale auction house via Brian Schmidt railohio.

Above is a laser cut Chester Creek topographic model from izzybeta.