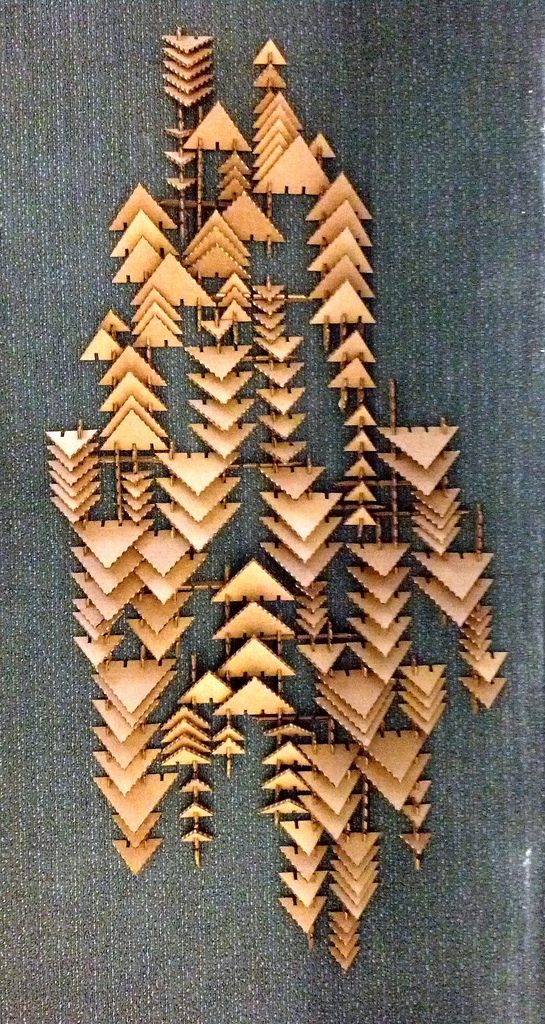 The Laser Cutter Roundup — a weekly dose of laser-cut love: #95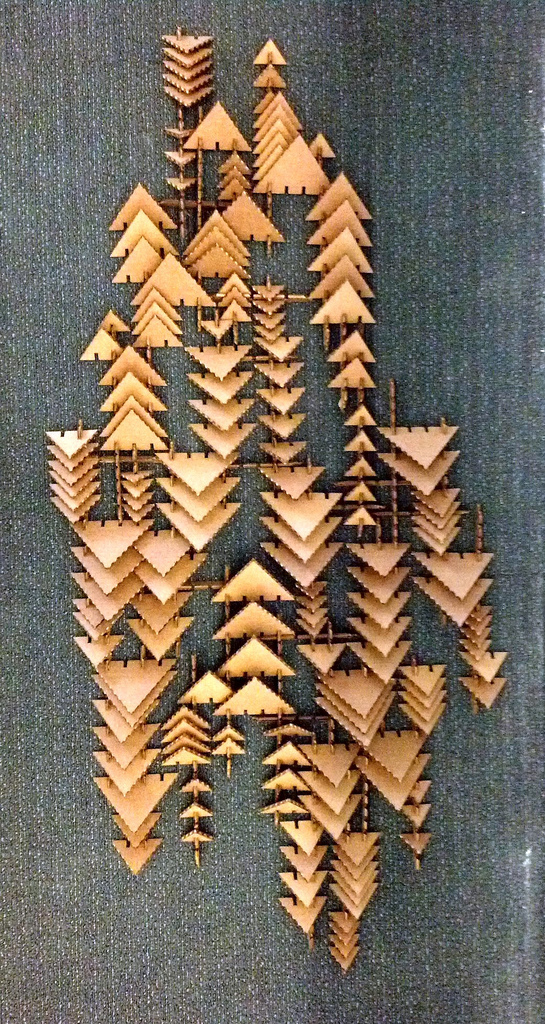 Hey, Sam here collecting the post from The Laser Cutter.
Above is a laser cut corrugated cardboard sculpture from thesmartestfish.
The race is still on to 200th follower on  TLC's Facebook page and win a fabulous prize…
After the jump, landscape, skin, gears, and discs…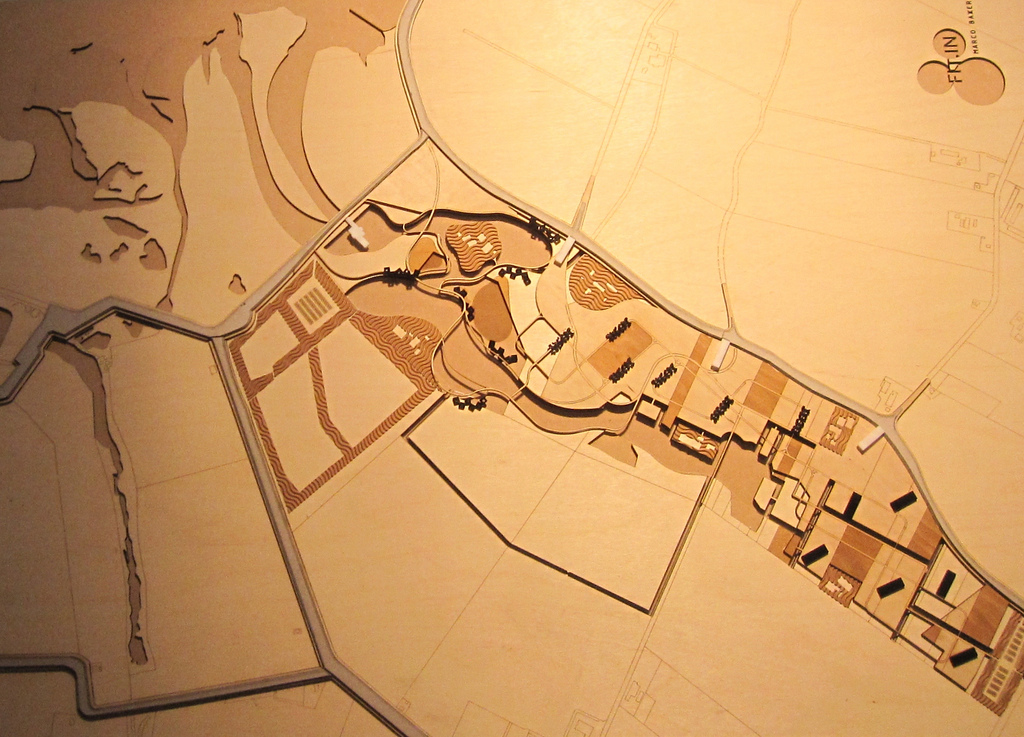 Above is a laser cut wood landscape model from Creative Use of Technology.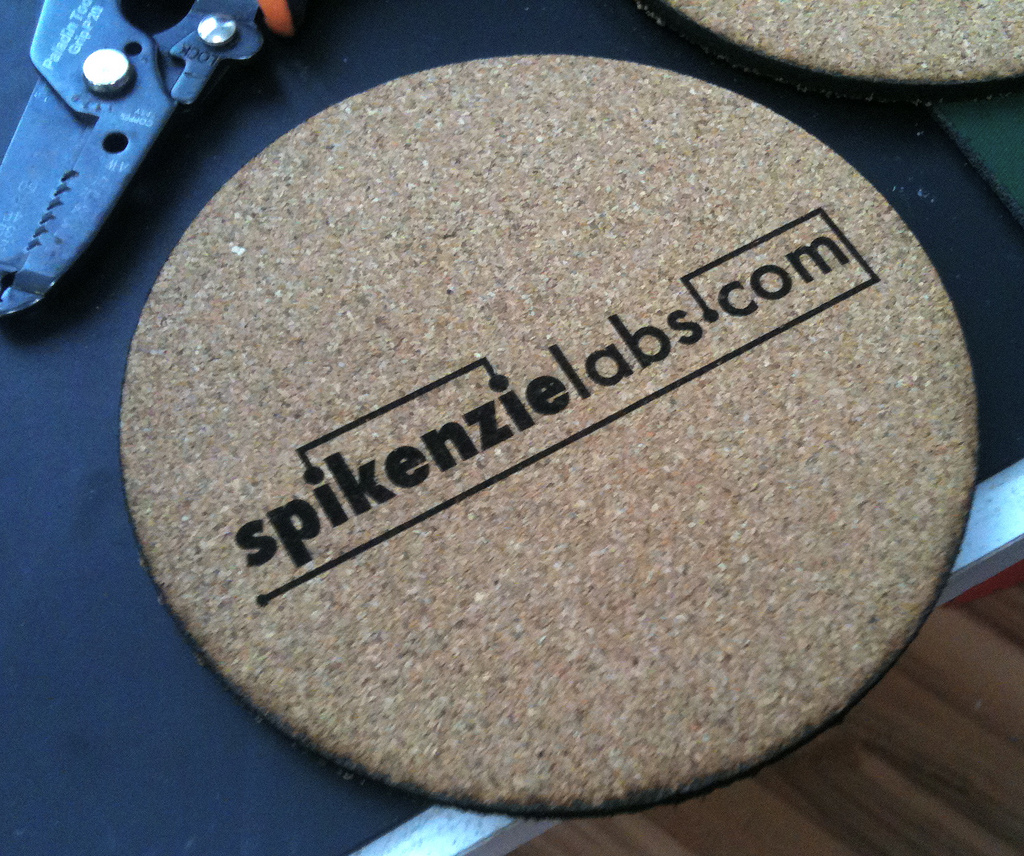 Above is a laser etched cork drum skin from Spikenzie Labs.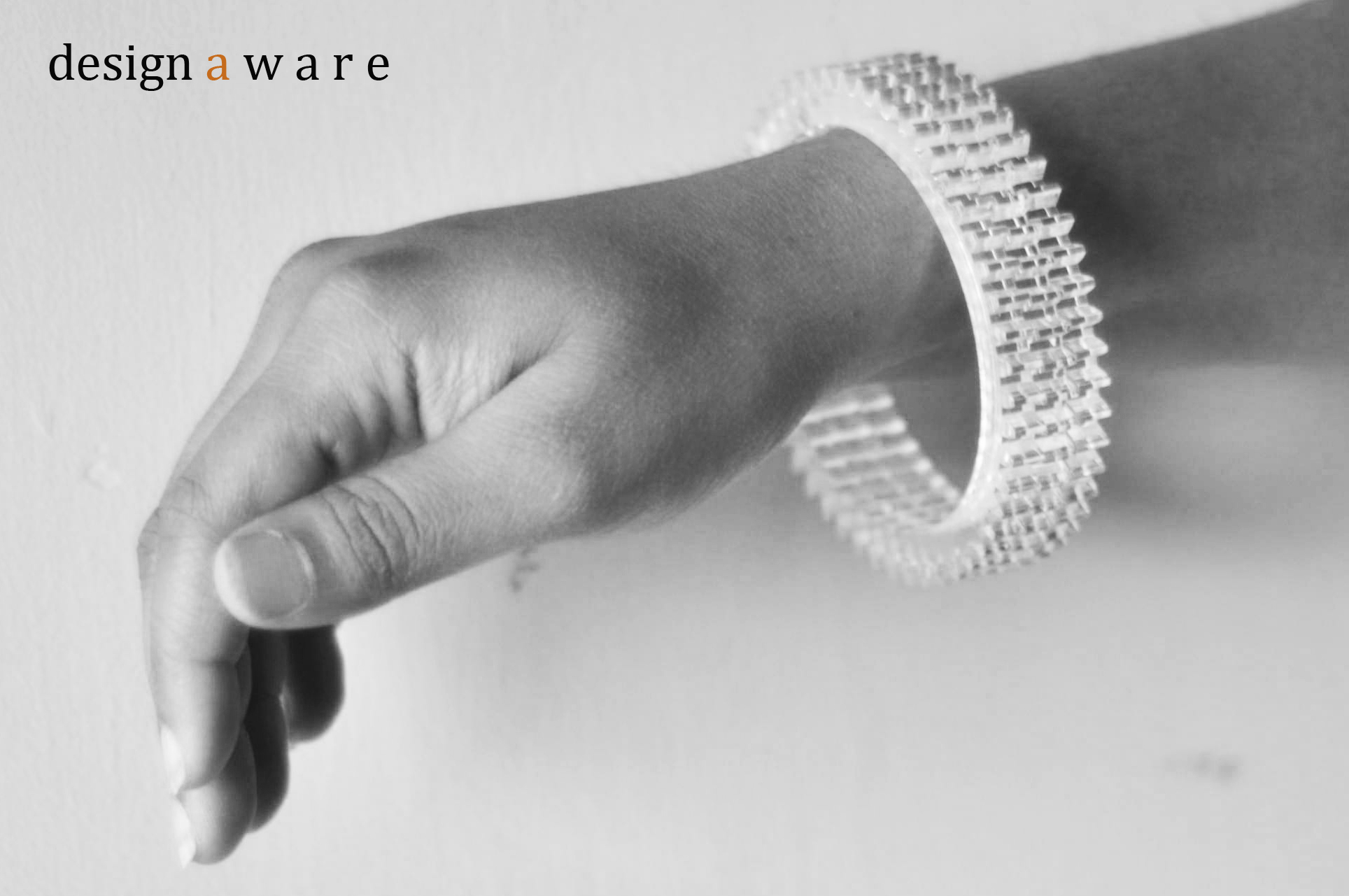 Above is designaware, a line of laser cut acrylic jewelry, comes from Takbir Fatima II and is inspired by mathematics and natural systems. It is sold through Shopo.in. On Facebook.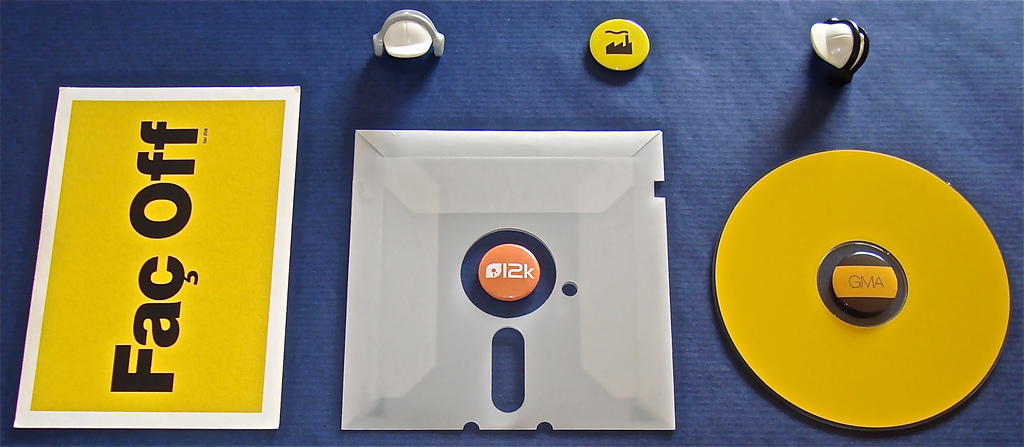 Above is a laser cut translucent Mylar packaging from Gianni Motti Assistant.