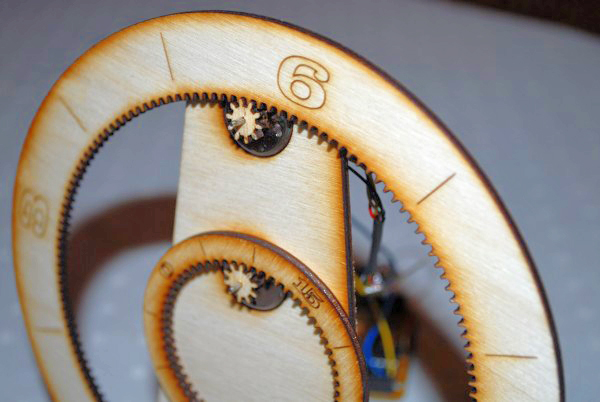 Instructable from Mark Brian Wagner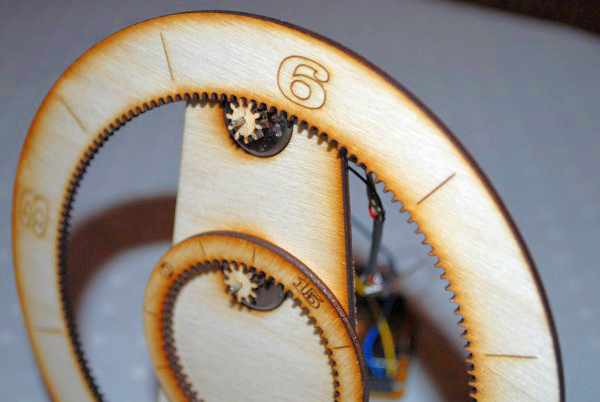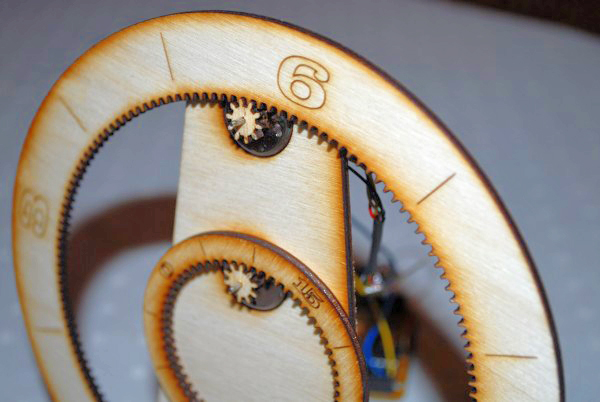 I came across a cool laser-cut electronics project this week: the gear clock. Maker Brian Wagner has put together a thorough Instructable so you can make your own. He's using an Arduino-clone to send a 'tick' signal to the two motors, and a little add-on module called the ChronoDot to keep the clock really accurate.
It's a great Instructable because he goes into detail about how to create gears in Inkscape, along with his experience driving the hobby laser cutter at his local hackerspace in Louisville.