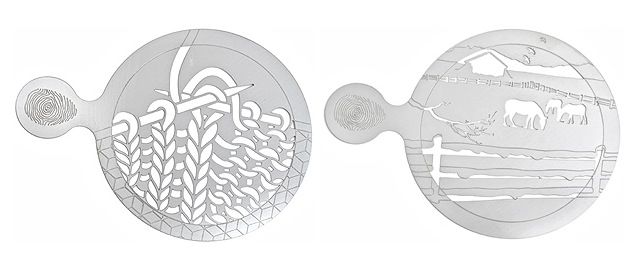 A dusting of cocoa, a blizzard of sugar…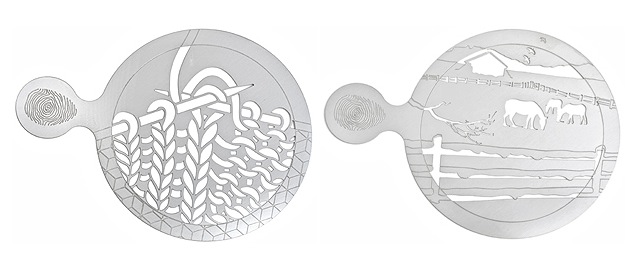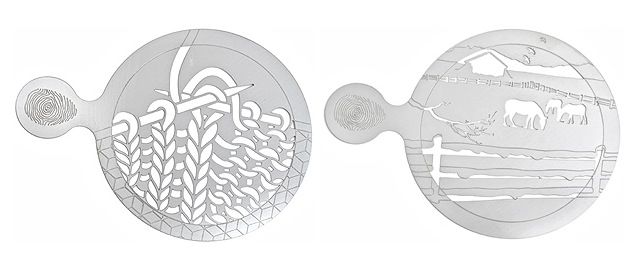 Taking inspiration from the rural Icelandic landscape, these laser cut stencils from Australian illustrator Megan Herbert embrace the Scandinavian coffee culture with unique style. The two designs bridge across both traditional and modern graphic styles, bringing a touch of the far North onto icing, froth or any other medium that the Vinarþel stencils inspire.
Currently only two variations appear in the Vinarþel range but hopefully there will be more to come. Click through to see the stencils in action.
We've seen Ponoko enhance your coffee experience before with the felt piece from Brent Wilson. This time the coffee itself is targeted directly using laser cut and laser etched stencils for a unique finishing touch; quite literally the icing on the cake.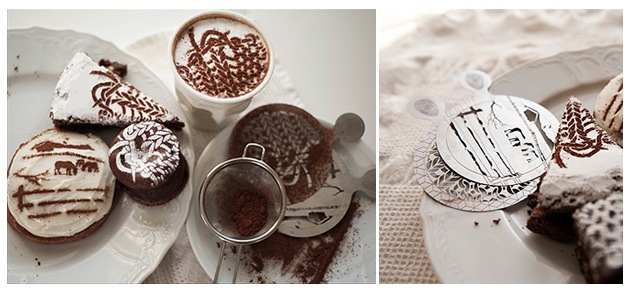 images taken by Marino Thorlacius
Now based in Reykjavik, Megan brings her own insights into the Icelandic ways. This is how she describes the Scandinavian tradition of catching up and connecting to people over coffee and cake:
Pictures say a thousand things News from home in winters and springs Words disclosed and whispered low Shared to help the friendship grow
…it's the simple things that can say so much.
Via Coolhunting
***We have since learned that these stencils were in fact chemically etched, not laser cut as our sources would have had us believe. Even still, this shouldn't stop you from jumping onto your Ponoko Making Hub to produce something of your own following this inspiration!