Tomas Carrillo has published a .pdf source for his cardboard laptop stand along with some great discussion of the pros and cons and comparison with a couple of other designs, both open and proprietary.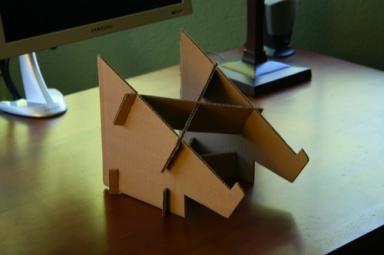 Although he missed out Dan's Ponoko offering: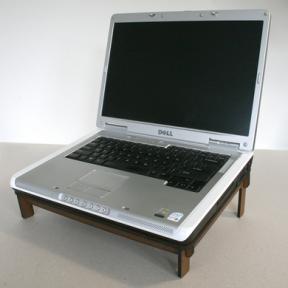 As every self-respecting maker should, Tomas has put up an Instructable on the design too. It would be great to see this up for sale through Ponoko, given that cardboard cutting has arrived on the scene!
I must say that the desire for a laptop stand is one that has passed me by, but there seems to be a tremendous demand for them. But then I am typing this with my chilled hands reaching awkwardly up to my laptop keyboard…
via Make