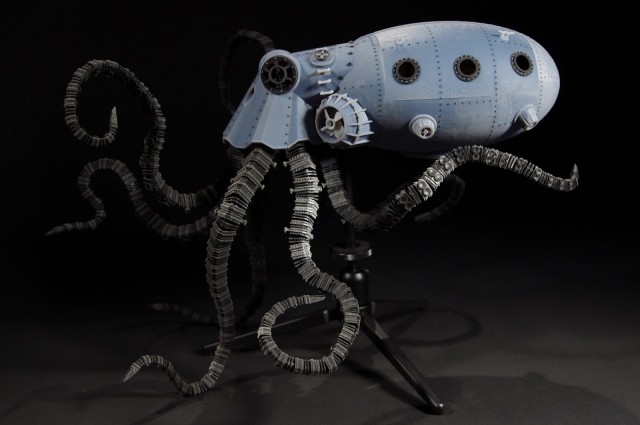 Introducing the OPUS V.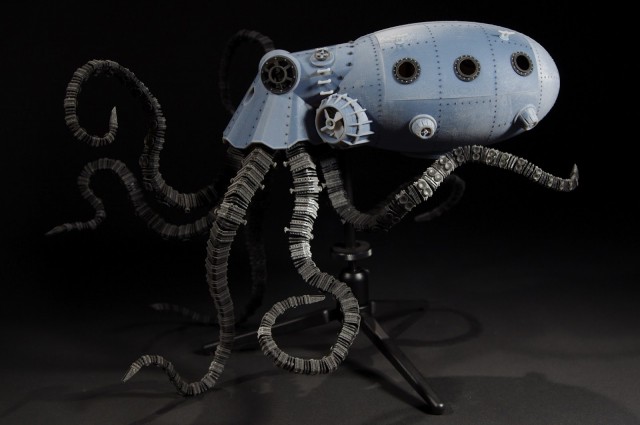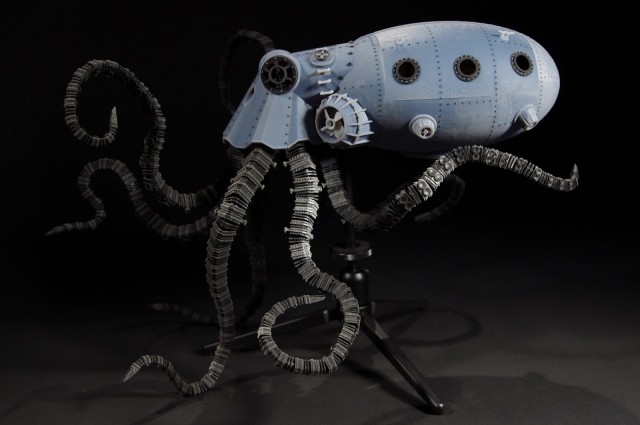 Sean Charlesworth made the OPUS V: Octopod Underwater Salvage for his master's thesis project. He graduated from the Digital Imaging and Design program at the New York University School of Continuing and Professional Studies.
This octopus-inspired fantasy submarine was made with 3D modeling and 3D printing, including the (working) mechanical parts. It's rare to see a 3D model with such an extraordinary level of detail. Watch the video after the jump to truly appreciate this model. The outer hatches are removable, inner iris door rotates open, the the tentacles bend and flex.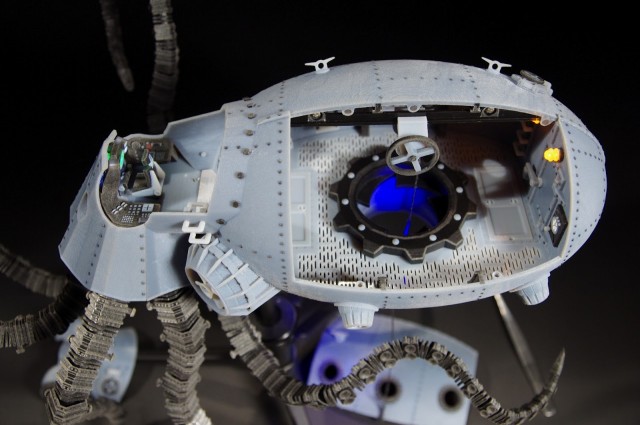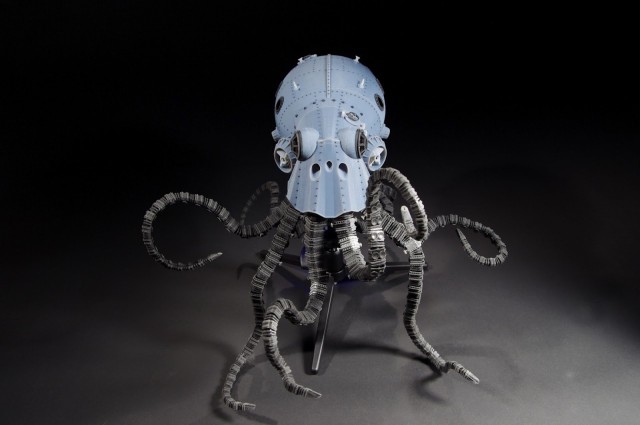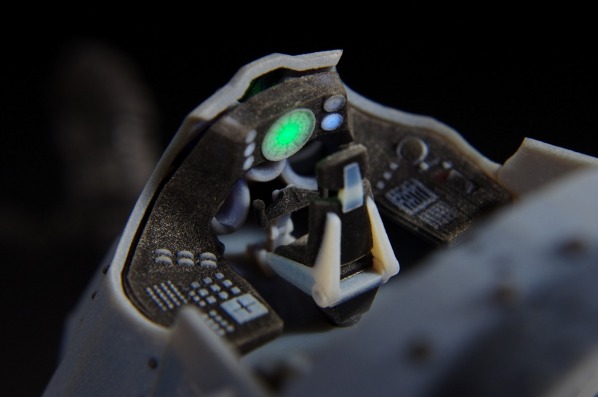 Via MAKE