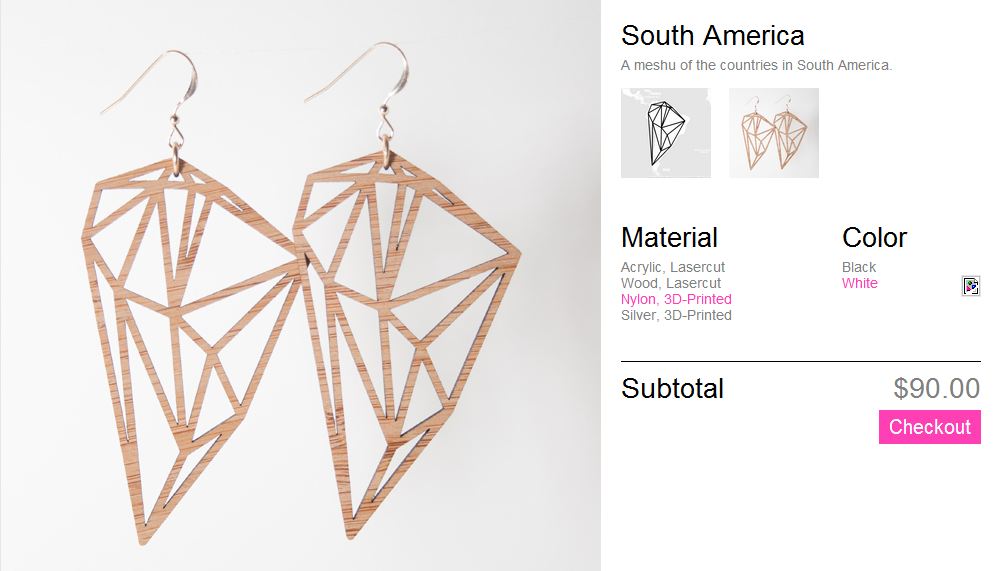 Location check-ins crafting jewellery design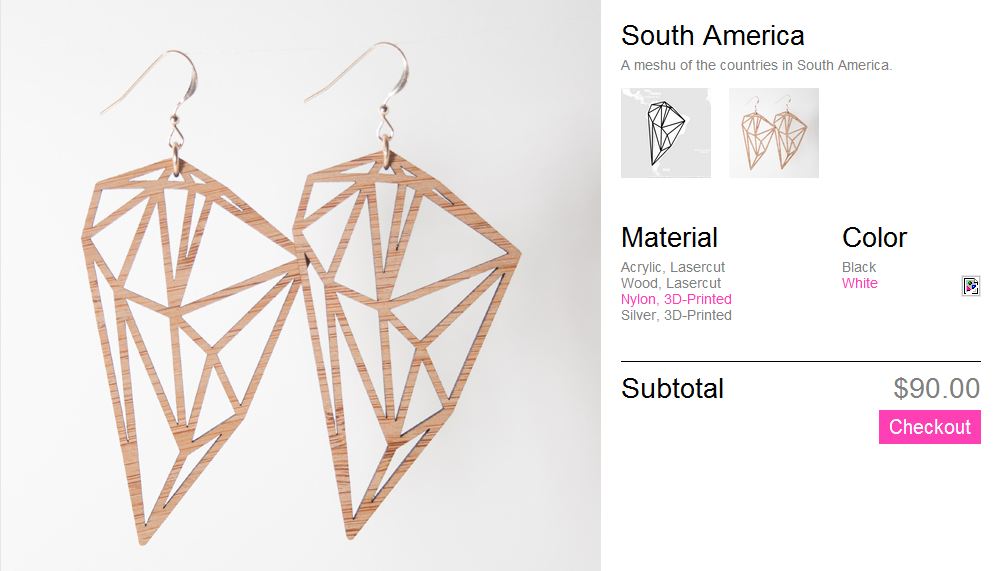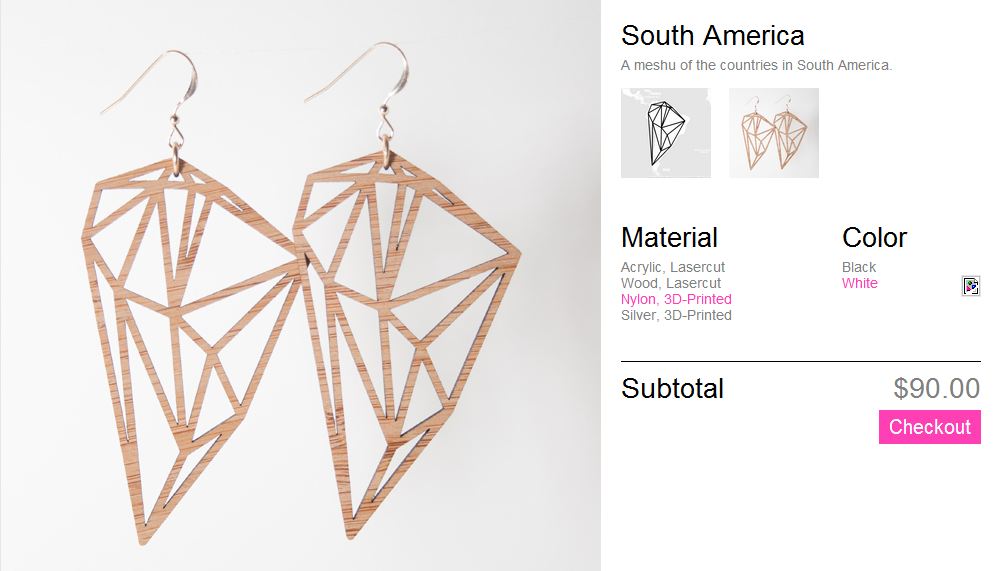 Locations can be very meaningful to people – everyone has their favourite holiday destination or memory of an amazing place they've visited. Jewellery designers meshu are enabling customers to personalise their jewellery by drawing location points on the globe that generate geometric patterns based on some of their favourite places.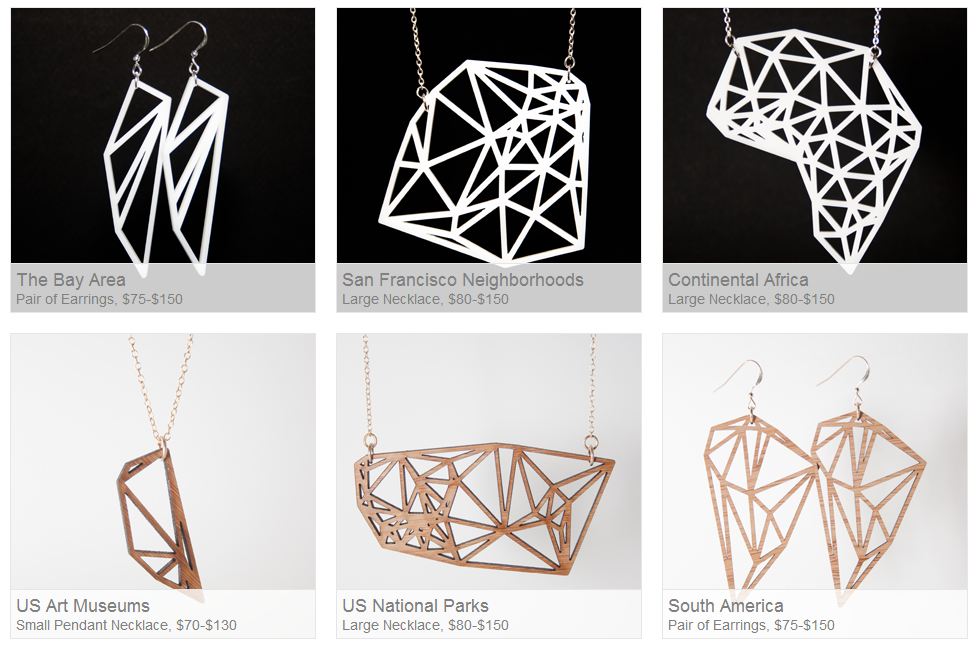 The  webapp can also draw data from your Foursquare account to create custom jewellery based on your check-ins. The generative geometry appears to be based on similar principles to the parametric voronoi bookshelf that we featured a couple of months ago.
Designs can be made in a variety of materials; laser cut plywood, lasercut acrylic and 3D printed nylon. For those who're happy to simply browse the online shop, there are some designs already available for purchase.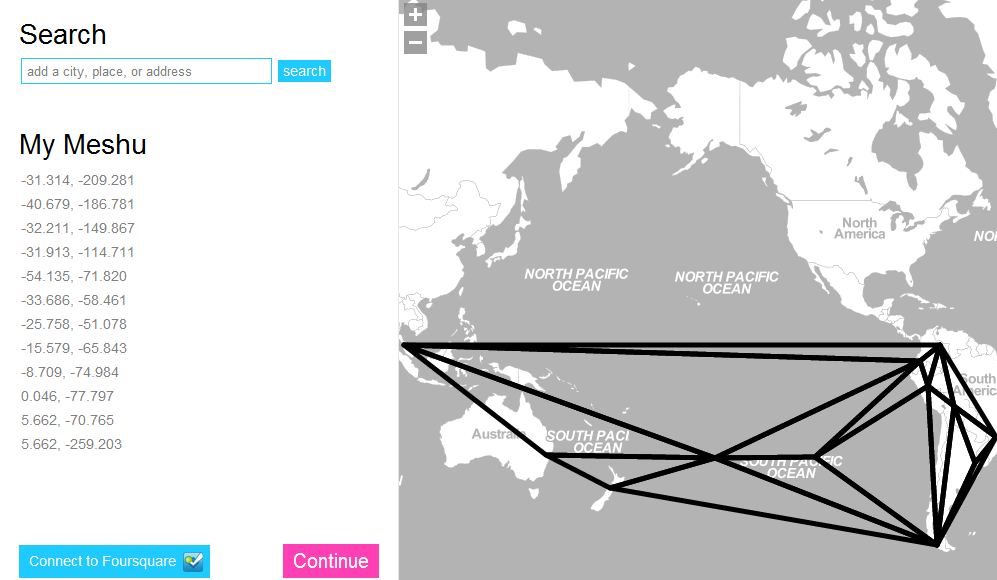 This is my design based on countries I've lived in and visited. I'd like to tweak the proportions a little bit, but not bad as a starting point for a design…
---
David is an industrial designer from New Zealand. He contributes a weekly article on personal fabrication for Ponoko. You can follow him on Twitter 
@dizymac