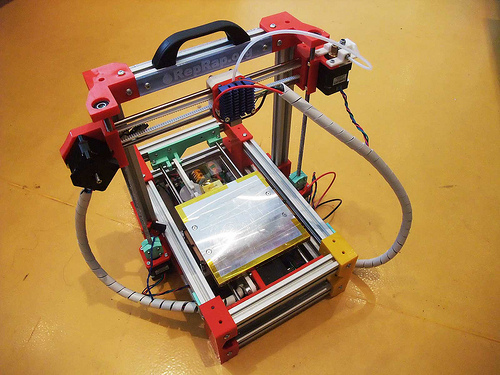 A 3D printer suitable for secret agents?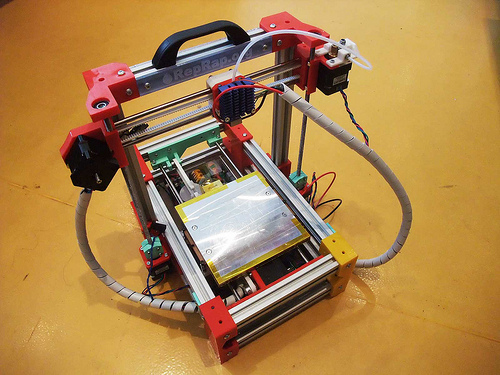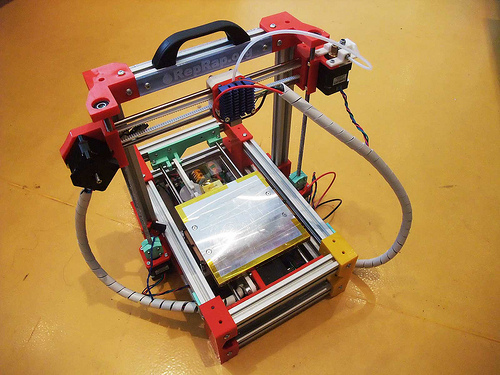 This is the first 3D printer I'd consider worthy of Ian Fleming's Q character in the world of 007. The FoldaRap is a derivative of the RepRap project, the first to be a truely portable 3D printer. It is designed to fit within a tough travelling case.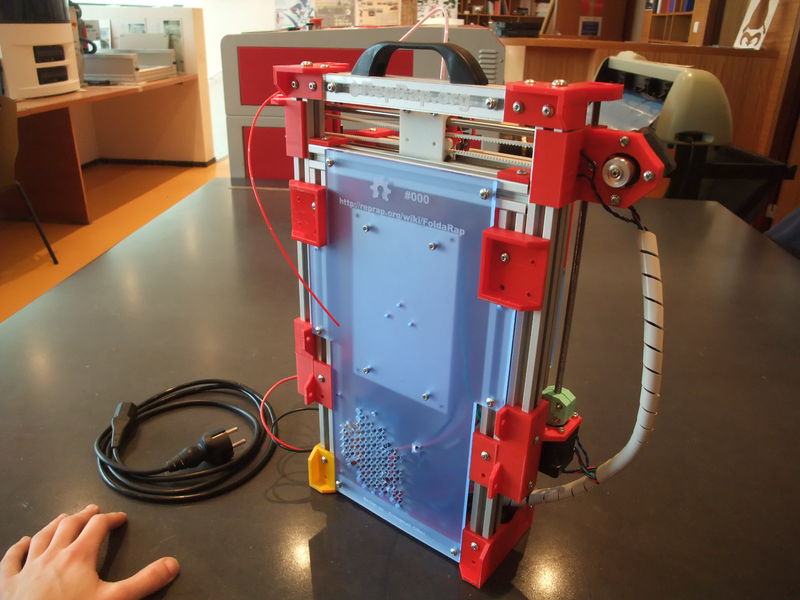 The machine was influenced by Emmanuel Gilloz's frustration travelling to 3D printing meetups with his machine. The typical A-frame structure of RepRap machines are not particularly compact, nor efficient in their use of space. Gilloz originally put together the RepRap family tree, and after about 6 months of development on the FoldaRap, he'll now be able to add his own portable creation to the replicator genealogy table.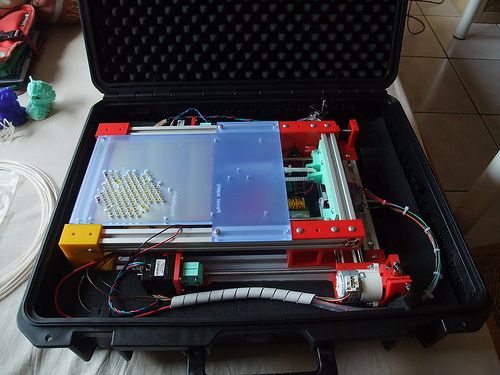 FoldaRap has already achieved 130% of it's funding goal on Ulule, a crowd funding site similar to Kickstarter. Gilloz currently has 17 days to go for funding on Ulule, if you're interested in building your own FoldaRap, you can secure a full kitset for yourself from €600. So, if you're a secret service agent in a dire situation you might find a trusty ally in the FoldaRap.
---
David is an industrial designer from New Zealand. He contributes a weekly article on personal fabrication for Ponoko. Follow him on Twitter!