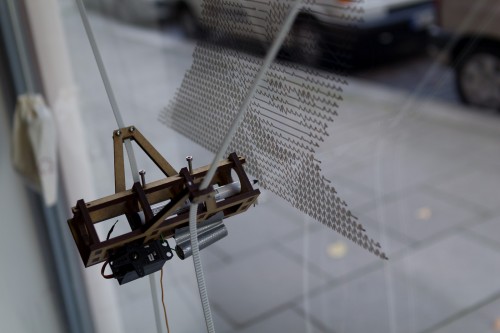 drawing machine scribbles "The Chancellor"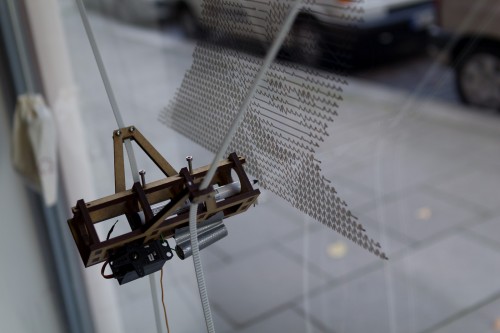 Electronic-tinkerer-by-night Alexander Weber recently moved in to a new studio. And like all newcomers, he thought it would be nice to add some of his own decorating touches to the space.
Never one to shy away from a challenge, Alexander put together a collection of goodies including gears, pulleys, Arduino components and laser cut MDF from Ponoko's German partner Formulor.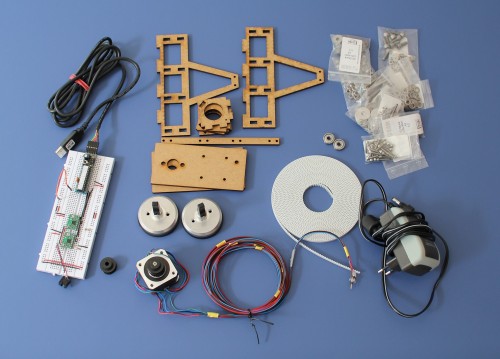 What do these items all combine to become?
It's a neat little drawing machine, which has been dubbed Der Kritzler (The Scribbler). Suspended across the front window of the office, the device has been programmed to draw images onto the glass.
Click through to watch Der Kritzler plot out all the angles that make up German Chancellor Angela Merkel.
There is already talk of ways to optimise the mechanics both for aesthetics and to keep costs down… but in the mean time, The Scribbler is hard at work and turning more than a few heads with its CNC window artworks.
I am quite pleased with the outcome. Always great to see people passing the window and then get attracted by the Kritzler, while he paints on the window.
You can find a thorough and reflective worklog at the source covering hardware, electronics, programming and testing…
via Tinkerlog