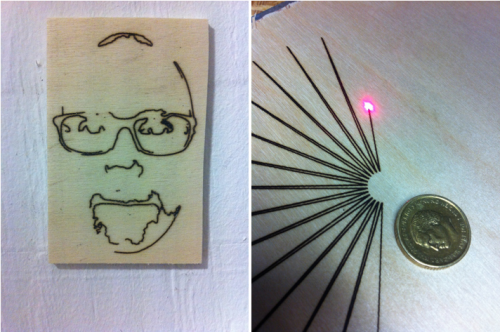 Discover what a home-built laser cutter can do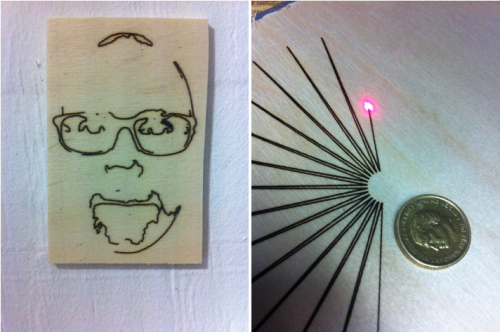 There are a few examples out there of DIY laser cutters, with people sharing info and tips on how to make your own laser cutting device at home.
One such project comes from Jens Clarholm, and he has put together a neat overview of just what his home-built device is able to achieve as it cuts and/or engraves various readily available materials.
The laser cutter that Jens constructed boasts a 300mW laser diode sourced off eBay mounted in a wooden frame with drawer runners facilitating movement on both axes. Controlling the mechanism is a breeze thanks to an Arduino Nano and Easy Driver combo.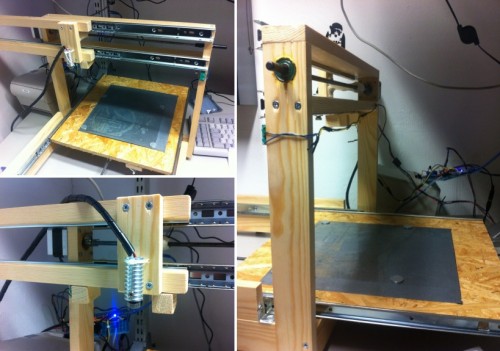 Using this setup, Jens has been able to cut stencils out of adhesive plastics, cut through EVA foam, and engrave wood and ABS plastics. As you will see when you click through to the source, he has tried other materials as well, with limited success. It's worth noting that the original function of the LPC-826 laser diode was to be zapping away inside a DVD burner, so the results are in no way expected to compete with a professional laser cutter where output powers exceed 50W.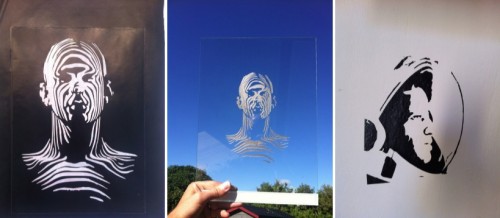 Dive in deeper at Jenslabs to see further examples in different materials, as well as an overview of the laser cutter itself. There are also a few handy insights about decisions that were made along the way, and how they have influenced the performance of the device.
Jenslabs via Hack a Day