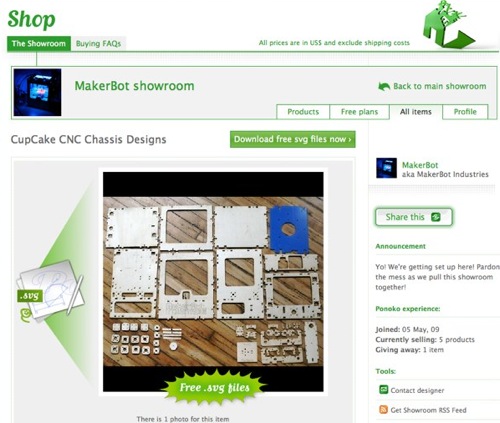 Enter the third dimension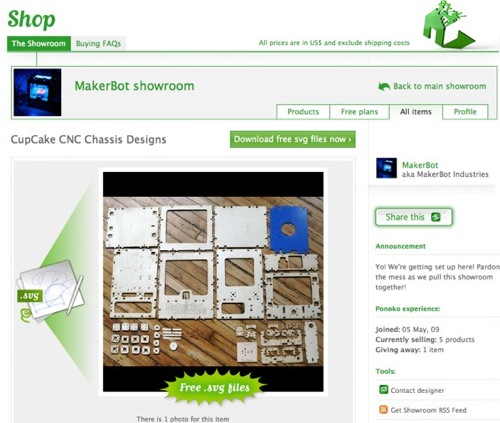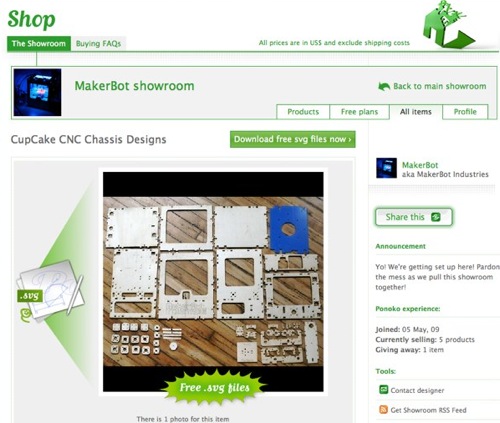 In Ponoko's drive to downloadable designs via distributed fabrication, and to bring 3D printing to it's community at the lowest cost per print, you can now use the world's easiest making system to design and make your own desktop factory.
MakerBot Industries – makers of open source 3D printers – has opened a MakerBot showroom on Ponoko enabling creators to design and make their own custom desktop 3D printers.
The MakerBot CupCake printer turns digital 3D designs into almost anything up to 4″ x 4″ x 6″ in size from ABS plastic. And creators can now visit MakerBot's Ponoko showroom, download the CupCake case design files – for FREE, customize them (under an Attribution Share Alike License) to suit a specific application or aesthetic, and click to make them from a wide selection of materials.
Visitors to MakerBot's Ponoko showroom can also select the robotics kits (basic kit or deluxe kit) needed to complete the assembly of their 3D printer. Kits include absolutely everything required to get started in the personal fabrication revolution, and in the case of the deluxe kit, right down to the tweezers.
Or if you don't want to tweak and modify you could buy the Original CupCake CNC Deluxe Kit and get straight to work with the instructions wiki as your guide.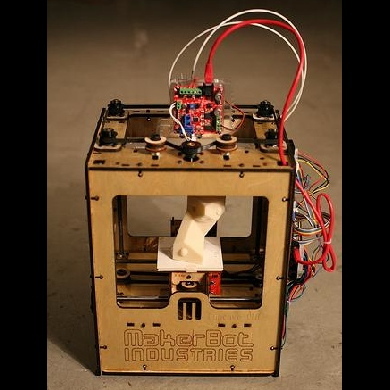 MakerBot's Bre Pettis says "It's easy for folks to download the MakerBot files, modify them if you want and get them made by Ponoko. Want to get your MakerBot made out of bamboo or get a custom body? Ponoko can handle it. If you make and distribute any changes, you are required to publish your changes so the community can see the innovations you've made."
So take advantage of the opportunity to customize, personalize and even improve the MakerBot design but, if you're going to distribute your version, make sure you share the love by publishing your changes (photos and designs) to your Ponoko showroom like this and/or Thingiverse.
Check out the MakerBot Blog for more info.
And no, this is not some sort of cruel April Fools day trick … you now have the ability to design the world's best looking desktop 3D printer!