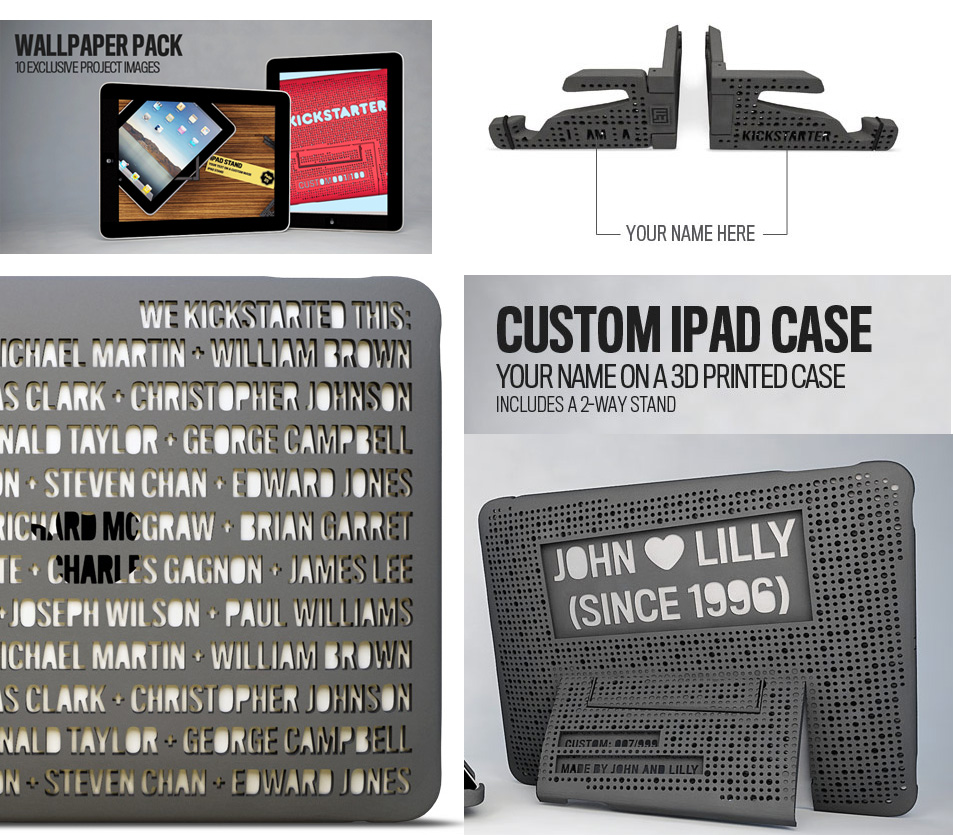 a tool for mass-customization & a chance at co-creation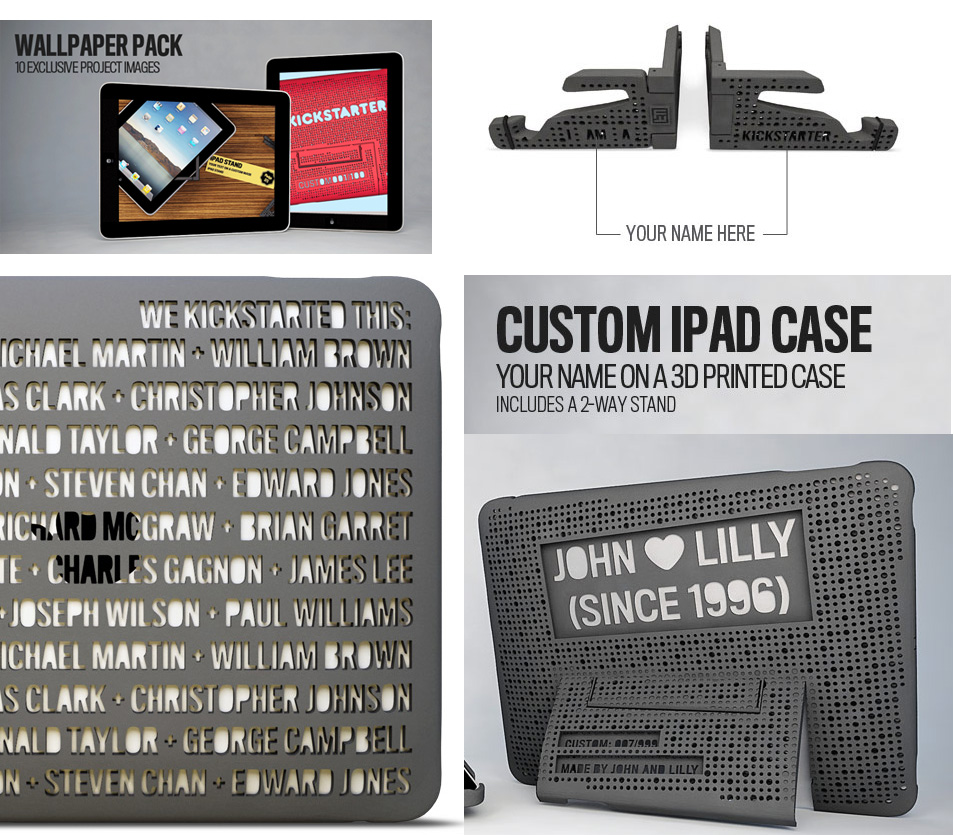 Kickstarter and 3D printing, two of technologies coolest kids on the block, have come together for the launch of customizable 3D printed goods for the masses.
The concept comes from electronic fashion visionaries Fresh Fiber and 3D printed product pioneers Freedom of Creation.
Together, these companies want to develop an online customization tool for the creation of products with 3D printing.
They're using Kickstarter to raise the funding, and trust us — you are so going to want to pledge for one of these customized, 3D printed iPad cases.
Fresh Fiber needs $20,000 in the next 24 days to launch their customization tool for 3D printed goods.
What you get for your pledges is pretty rad — like joining the names of other supporters on a commemorative 3D printed iPad case that will travel the world and the Internet to promote the Fresh Fiber project (just $7) or your very own 3D printed iPad case with your name/graphic/logo (a totally reasonable $77).
But Ponoko loves this project so much, that we went straight for the hardcore support: $497 for a fully co-designed 3D printed iPad case.

With this option, we can go all out. This example shows one with windmills and airplanes! (What should we do? What's cooler than a windmill?)
And speaking of hardcore support, there's no one we love more than our Ponoko makers.
So if you've got a Kickstarter project idea and you'd like to launch it with Ponoko's support, tell us all about it!
Send an email about your Kickstarter project and how Ponoko can help to service/at/ponoko/dot/com