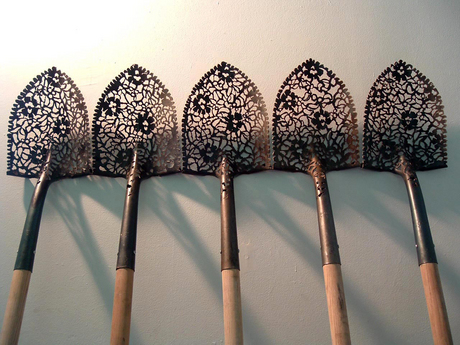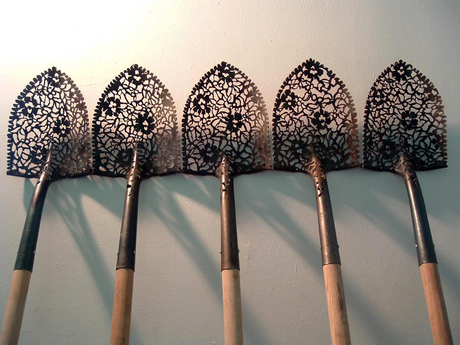 Many laser cut products have lace like details. Artist Cal Lane exhibited a range of amazing pieces at Foley Gallery. Cal cuts lace patterns into metal, often turning ordinary objects into something extraordinary. Cal likes to create a clash by comparing and contrasting materials. This particularly shows in the shovel range: it has a great contrast between an object that is typical hard and robust with the fine, delicate pattern of lace.
Cal also created a range of "Industrial Doilies" with the aim of "pulling together industrial and domestic life as well as relationships of strong and delicate, masculine and feminine, practical and frivolity, ornament and function. There is also a secondary relationship being explored here, of lace used in religious ceremonies as in weddings, christenings and funerals."
This is one of the great strengths of laser cutting. I think there is a great potential for people to create this kind of amazing visual effect and create products with laser cutting that would not be possible with other processes.