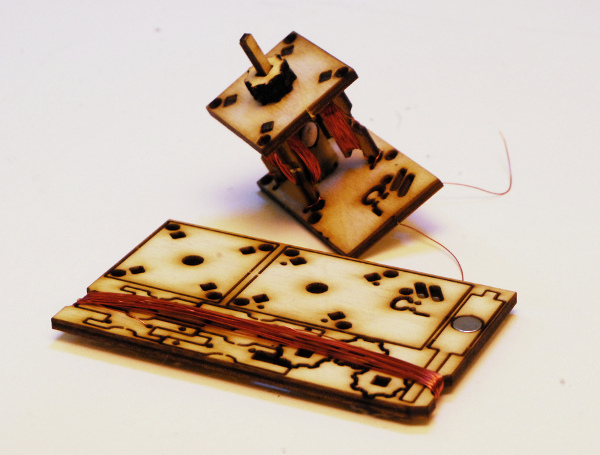 Laser Cut Business Card Becomes Brushless DC Motor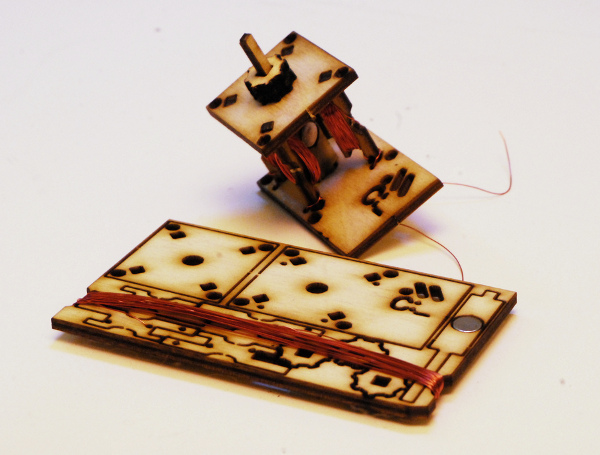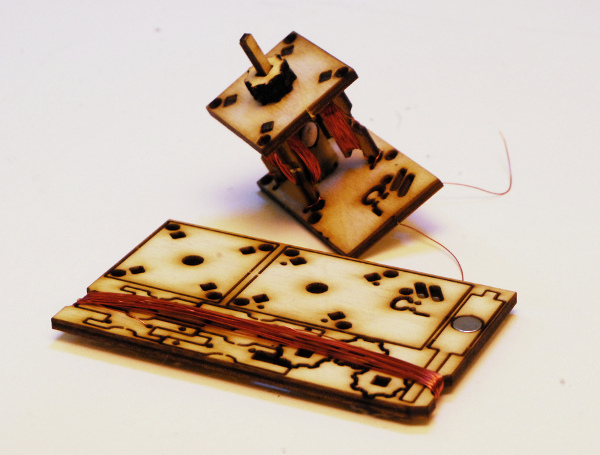 Business cards continue to hold their own as one of those essential elements of professional communication. Occasionally, we see some spectacular creativity such as the Brazilian laser cut leaves, and Sam Buxton's groundbreaking Mikro World. Thanks to an all-nighter by Matt and Duncan from Seattle-based Metrix Create:Space, business cards have gone one step further by transforming into a brushless DC electric motor.
An early incarnation can be seen in the image above, and a simple veneer version is in the pipeline. The 3mm plywood press-fit brushless DC motor business card still requires an external controller in order to operate… and as Matt wryly notes, perhaps adding actual company details will help to complete the design. Follow the link to the source to see a video of the prototype in action.
Via Make