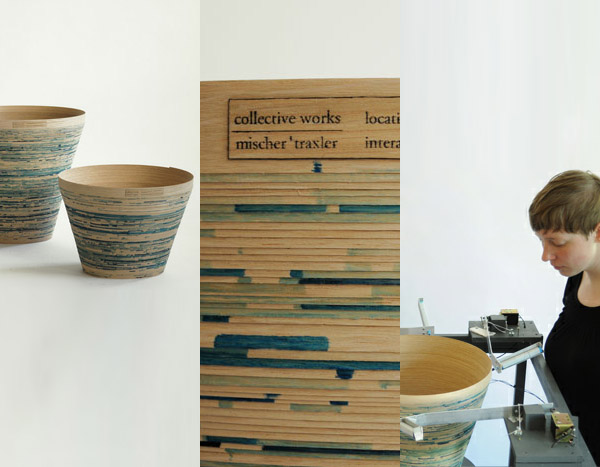 Attention seeking robot requires human supervisors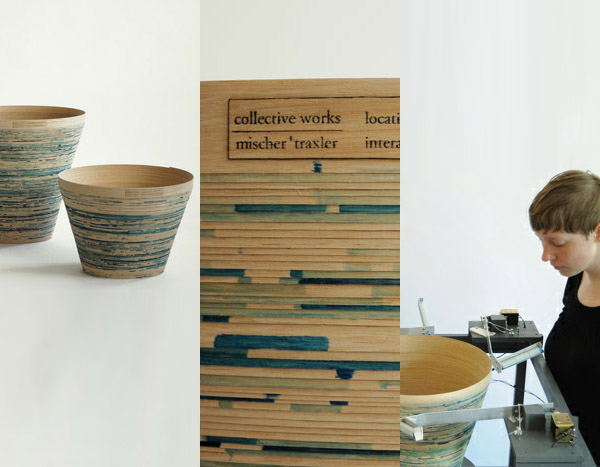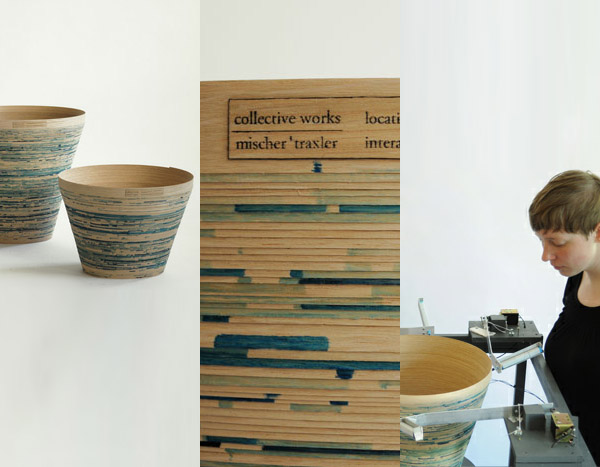 Vienna designers Mischer'Traxler have unveiled an almost entirely self automated basket making robot at this year's Clerkenwell Design Week in London. The productivity of the machine, however is dependant on the interest from people.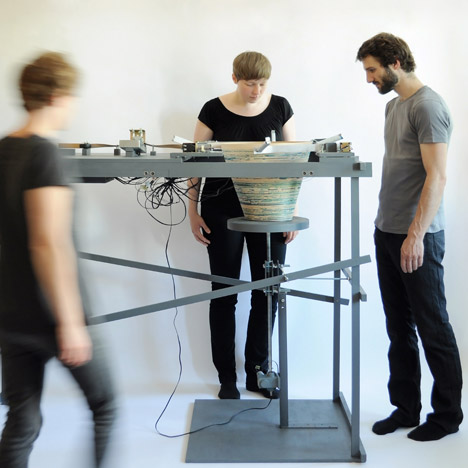 Work begins winding and gluing an oak veneer into a basket when sensors placed around the robot detect the presence of a person. If any additional people are present nearby the machine will add colour. Thus the presence of human operators becomes a unique data record imprinted on each basket.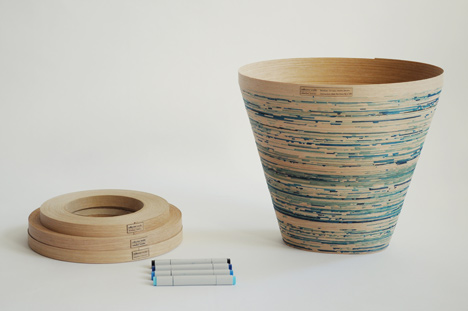 Perhaps the robot just really likes human company or doesn't understand the concept of job security, even in the current global economic climate?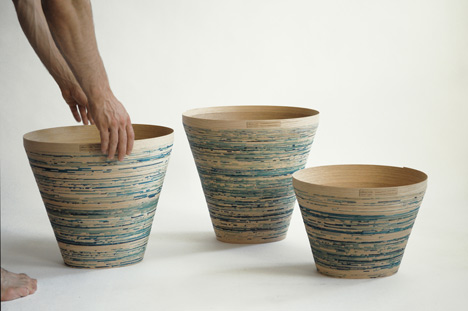 Via Dezeen
---
David is an industrial designer from New Zealand. He contributes a weekly article on personal fabrication for Ponoko. You can follow him on Twitter @dizymac